This post is dedicated to my sister (my real one, not my kindred spirit drama sisters), who spent the past week calling me ostensibly to say hi each time, but really it was just an excuse to talk about Dream High. Which really was also an excuse for her to moon over Kim Soo Hyun. I don't blame her, I did that myself a few months ago when DH finished airing.
Yesterday Kim Soo Hyun and his DH co-star Suzy reunited at the Dream Concert in Seoul and performed their DH duet. They are so wholesome and brimming with youthful vitality. I'm so happy I decided to watch DH, otherwise I would have missed out on a solid K-drama with a wonderful love story and an uplifting message about friendship and the pursuit of dreams.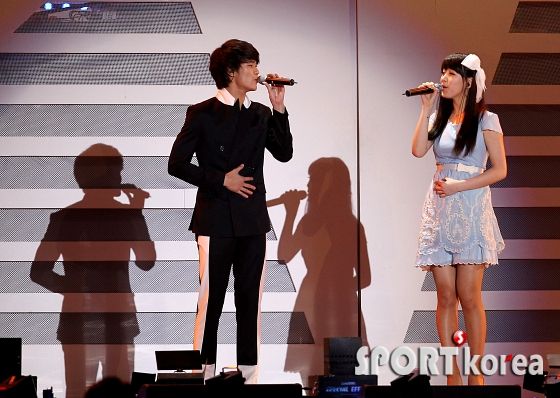 Apparently all the DH-ers were there, including Taecyeon, Wooyoung, Eunjung, and IU. The three boys took a picture together backstage, which Taec tweeted to his fans. The girls had all left by then, so it was just the boys having fun together. Squee, they are so adorable!