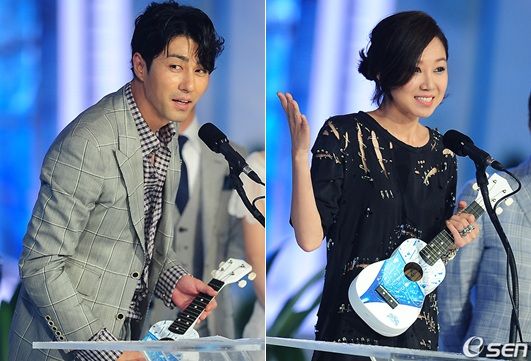 I really do not follow awards shows, except to check out the fashion, because frankly it's all pointless and mostly backdoor manuveuring at the end of the day. But I like them for pure entertainment purposes (pretty people, shiny things, me likey). MNET 20 is the only Summer awards show in Korea, intended to be nothing but a popularity contest plus pat on the back. The hottest ratings couple of the early half of the drama year has been without a doubt Cha Seung Won's Dokko Jin and Gong Hyo Jin's Gu Ae Jung, of Best Love fame.
Both naturally got awarded the hot actor and actress award from MNET, with the results determined by 30% fan votes and 70% MNET deciding. Which if you know your percentages and statistics, means that MNET decides the winner. Period. So please don't comment about who was robbed of any award. That annoys me. Gong Hyo Jin and Cha Seung Won are two of my favorite actors and I'm happy to see them looking mighty fine and accepting an award on a rainy night in Seoul.
Kim Gab Soo ahjusshi presented Hyo Jin with her award? Complete and total love. Awwwww, they need to work together. With both of their impressive and hella long resumes, I'm surprised they've never been in a drama or movie together yet. Hyo Jin looks absolutely perfect for this award show – edgy, hip, and cool, with her rockerish top, sleek fitted jeans, and Timberland-esque booties. She also won some style icon award, which she is, even if her style is edgier than most Korean ladies are wont to wear. She belongs in Paris, with her tendency to go either way avant garde or strangely retro. Conversely, I'm not sure why Cha Seung Won is dressed like an ahjusshi when he normally is so casual hip. A plaid suit, Seung Won? No no no, I do not approve. Still, love his happy doofy grin.
The hosts of the show were Suzy of Miss A and Song Joong Ki. Love their youthfulness, though a part of me would have loved to see Suzy host with Kim Soo Hyun. Nevertheless, this MNET awards thingie reminds me of the MTV Movie Awards. Win or lose, it's just another entertainment spectacle at the end of the day.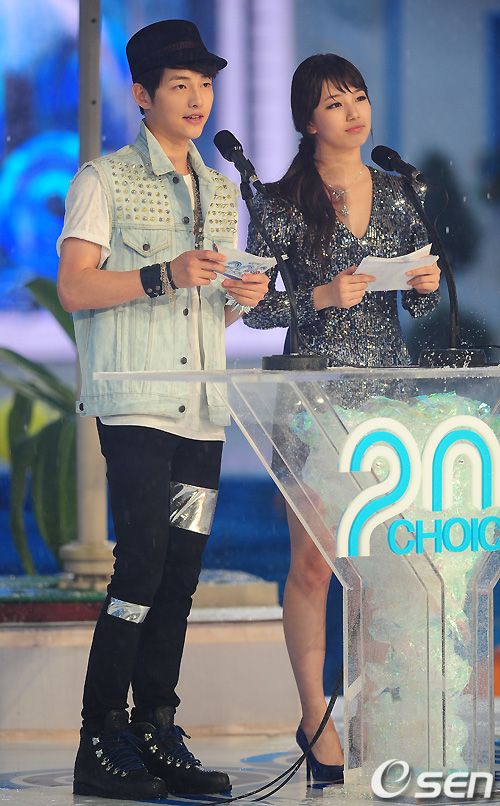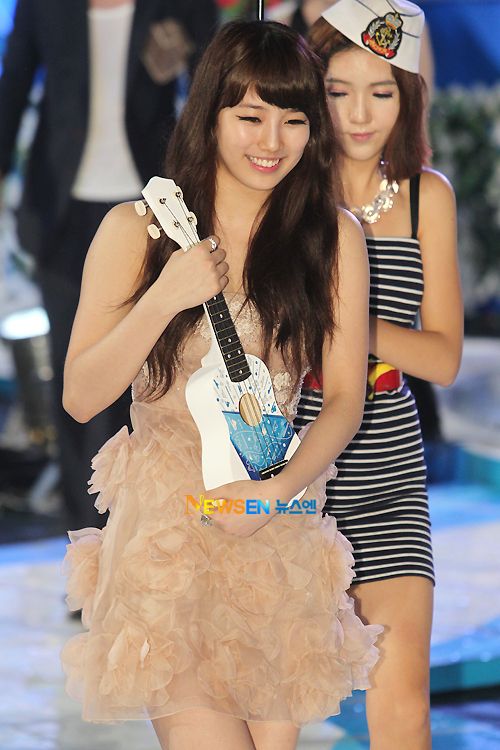 [Credit: all pictures as marked of the respective news agency]