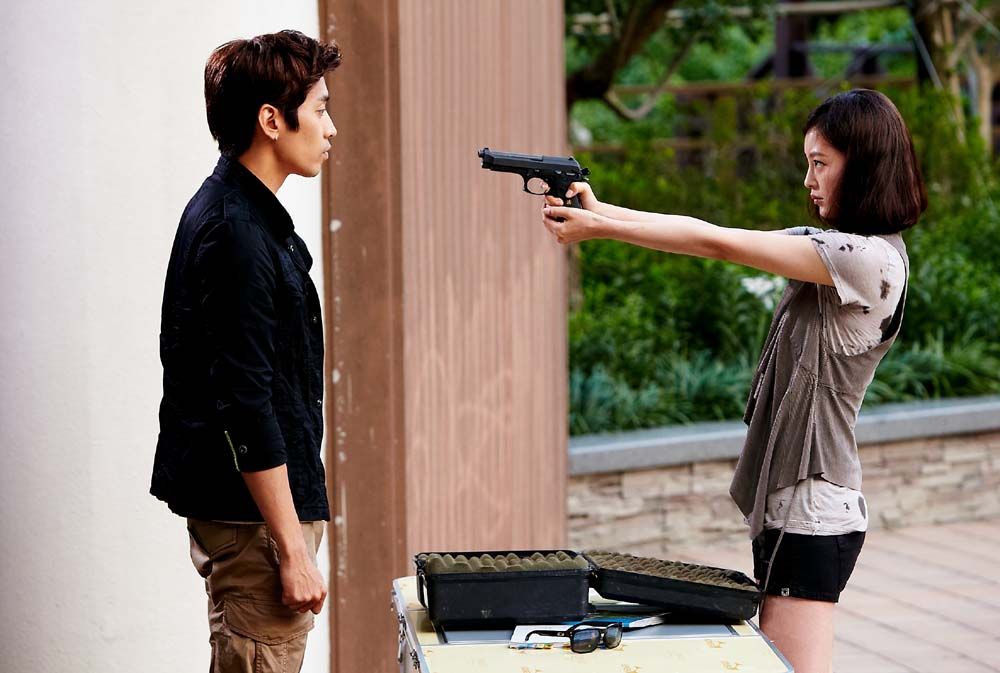 I knew the preview at the end of episode 4 of Spy Myung Wol wasn't the real deal. But it's odd for a K-drama to show non-previews this early in its airing. I can't believe SMW is already on a live-shoot system four episodes in. Which lends credence to the rumor that the production is scrambling to fix issues viewers have with the drama so far, hence possible re-writes and re-shoots already. The real preview for episode 5 is out, and it leaves me intrigued. Actually, every preview from before the drama even premiered until now, have always seemed really interesting and cool. My issue is that when it's all assembled, something just doesn't feel right to me. Anyways, preview below the jump, and my summary.
Preview for episode 5:
http://www.youtube.com/watch?v=vlfmXnR6lEc
Myung Wol wonders if Kang Woo recognizes that it's her. Myung Wol tells Kang Woo to be careful when handling a weapon. He wonders why she appears to handle a gun so well, which she claims it's because she grew up in a place with lots of army folks. Kang Woo asks Myung Wol who is she really?
Kang Woo and In Ah prepare for the premiere of their drama. In Ah overhears Myung Wol and Kang Woo bickering about how they kept each other up last night. Myung Wol thinks Kang Woo seems like a good guy. Choi Ryu says he didn't anticipate this would happen. Myung Wol touches her heart and says she feels it. She stands up and yells out that she feels it!