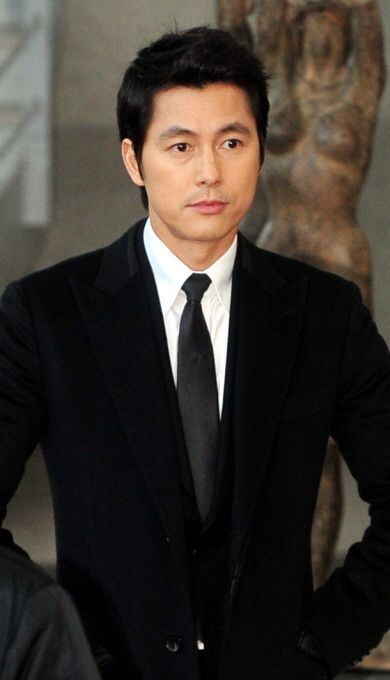 Okay folks, my December is reserved now. Every other drama out there airing during that time, to the left please. It's been confirmed finally that my Jung Woo Sung is back, baby! And in a Noh Hee Kyung-penned drama no less. It'll air on SBS in December and is tentatively called Padam Padam: The Sound of His and Her Heartbeat.
Oh glory hallelujah. This is like the exact opposite of the flashy piece of crap entertainment that was Athena: Goddess of War, and instead is an introspective piece pondering human interactions in the most subtle of ways. Noh Hee Kyung's Goodbye Solo ranks as one of the best K-dramas I have ever watched. While I still can't finish World's Within, it's not for the script or the story, but because I hated the presentation wrought by PD Pyo Min Soo. BRB, off to cry tears of joy first.
The rumored leading lady is Han Ji Min, who has been attached to Padam Padam for over a year now, though never officially confirmed. I have my reservations about Han Ji Min. I don't dislike her, I just never connect with her performances, even when she is admittedly doing a solid job like in Resurrection and Capital Scandal. At this point, I chalk it up to "it's me, not her."
I'm also extremely leery of the foot and a half height differential between the two leads, as Jung Woo Sung is one of the tallest leading men in K-ent, and Han Ji Min is one of the most petite. Such disparate heights always makes me think of a giant dating a dwarf. I know, I know, it's just me being weird. Or as Mr. X said to me, and I paraphrase: "height doesn't matter when they are laying down in bed." Touche, sir.
[Credit: Starin daily]