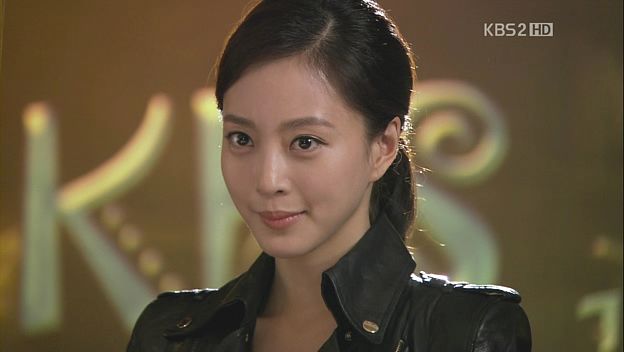 All hail the return of baby recaps. Okay, I kid, the existence of baby recaps for Spy Myung Wol probably chafes since it means a full recap isn't forthcoming for this drama. But if you look at it from another perspective, this allows me to finish the journey with the Spy fans, and doesn't require me to "think" too hard about this drama's plot and just type away at what happens. It's a win-win situation in my mind, and I hope Spy fans enjoy it, and non-Spy fans get a kick out of following along with the continued insanity that is SMW.
Baby recap for episode 9:
To no one's surprise, it was In Ah who recorded the cell phone video of the conversation between Choi Ryu and Myung Wol, and she promptly went to Kang Woo to drop her trump card. Kang Woo is understandably pissed at being played by Myung Wol (really, why is he that pissed, because the alternative is that Myung Wol is batshit insane, and I think even he must find it preferable to accept that Myung Wol is a golddigger rather than a psycho).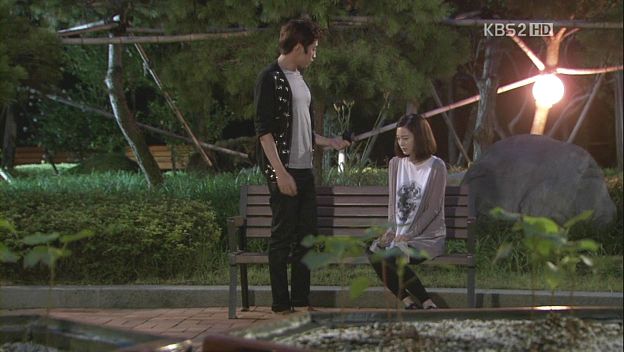 He says he doesn't marry just anyone, and tosses the ring at her, telling her to get lost. Again. He informs Agent Kyung that he fired Myung Wol, and she informs her fake spy parents that she got fired. The parents think this might be the end of their mission, bemoaning that it's not just death on the line but their honor and lives of everyone related to them.
Choi Ryu goes to a book drop which turns out to be a trap set by Chairman Joo, who captures Choi Ryu. But our super hot spy tells the Chairman that he already has two original books, and recently got a third one, which was the one owned by the Chairman that he switched out. He asks the Chairman to work with him and allow him to find the final book, because they have the same purpose. Once the four books are reunited, it will change the future of the Korean peninsula. The Chairman agrees to work with Choi Ryu, but is wary about his true motives, sending his lackey to find out who is behind Choi Ryu.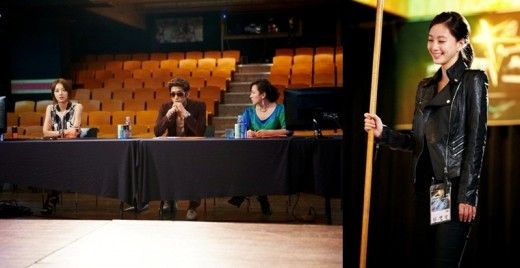 Myung Wol gives herself a makeover to become "Myung Wol Croft, Kang Woo Raider". Kang Woo, In Ah, and Agent Kyung are judging KBS auditions for new talent. Myung Wol gets up to audition with a kick-ass martial arts routine. When asked to demonstrate some acting, she hilariously makes the EXACT SAME EXPRESSION for happiness, sadness, and anger. She pleads with Kang Woo that she just wants to become an actress so that he cannot reject her for being unsuitable for him.
Chairman Joo keeps Choi Ryu on as In Ah's bodyguard, plus he's now spying on the fake spy parents Hee Bok and Ok Soon. Kang Woo decides he wants to train Myung Wol himself, both acting and physical scenes. It feels like he wants to torture her to make her give up, but also gives him an excuse to spend time with her. He puts her through grueling training on building up her endurance and watching dramas to learn how to act.
Choi Ryu confronts Kang Woo on what he's doing with Myung Wol, telling him to stop if he's not being sincere with her. Kang Woo postures back to Choi Ryu. During a filming for an action scene where Myung Wol plays an extra about to get offed, Myung Wol is so exhausted she faints after the scene, and it's Choi Ryu who grabs her first from a falling prop and then whisks her away. Kang Woo can only look on.
Choi Ryu goes to another covert meeting and ends up injured in a fight. He goes back to the spy headquarters and Myung Wol is there resting. She bandages his wound, and who arrives right then bearing a fruit basket to check on Myung Wol but Kang Woo. He leaves without making his presence known and drops the fruit basket on his way out.
Kang Woo meets with other financial backers to get out from under Chairman Joo's thumb, and the Chairman is not pleased when informed. Kang Woo watches as Myung Wol and Agent Kyung rehearse for Myung Wol's upcoming audition. He flashes back to when he was a kid cleaning the studio as a bunch of idol kids are rehearsing, and how desperately he wanted to become Hallyu Star Kang Woo. After Myung Wol passes out from rehearsing all day, Kang Woo picks up her script and reads it.
Myung Wol and Kang Woo head to the studio the next day. She runs off to her auditions, while Kang Woo meets with Agent Kyung and finds out about a breaking news story about him possibly fabricating his background. Agent Kyung is upset because she warned Kang Woo not to piss off Chairman Joo. Kang Woo tells In Ah to call the media, he has even more explosive news to reveal.
Myung Wol sits before studio execs and discovers that Kang Woo marked up her script with helpful notes. Her audition is a success because she thinks back to her past interactions with Kang Woo and uses that to summon the right emotions.
Myung Wol passes the audition and she's thrilled. The spy parents show up to congratulate her but she takes off to tell Kang Woo herself. She finds him in the lobby surrounded by the media, who have descended to ask about the breaking news story that he is dating In Ah. Kang Woo makes direct eye contact with Myung Wol, before confirming that he is dating In Ah, and they are considering marriage. Myung Wol drops her script and stares at Kang Woo.