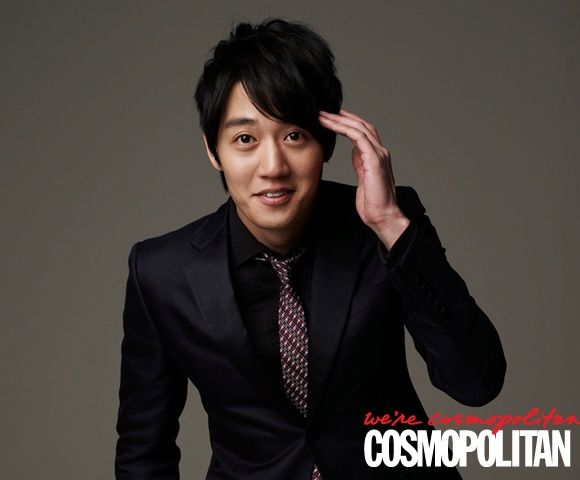 Ha! He thought he could sneak back into the real world without me noticing. Not bloody likely. Kim Rae Won was discharged from the army on August 23, 2011, after fulfilling his mandatory two years of military service. *throws confetti*
Congrats to him, for doing his duty in such a low key way, which extended even to his discharge. Normally entertainer enlistments and discharges are fan affairs with the media present. But Kim Rae Won quickly snuck out and then his agency released a statement that it was "no big deal."
Up next for Rae Won is the Kim Soo Hyun-penned melodrama Thousand Day Promise with Su Ae. I've been a little leery of the pairing until I realized that my favorite Su Ae performance was her friend-turned-lovers turn in 9 Ends 2 Outs with Lee Jung Jin, where they had phenomenal chemistry with each other.
Since Lee Jung Jin gives off very similar vibes to Kim Rae Won – manly in an approachable way, armed with a mega-watt disarming smile that turns knees into jelly – I think this new drama couple should be just fine. Bearing that in mind, the drama looks even more promising to me, and I can't wait to watch it. TDP follows Warrior Baek Dong Soo on SBS Mon-Tues.
Above is the first look at the just-discharged Kim Rae Won, who left a short video message for his fans. He pretty much is excited to jump right into filming a drama, is looking forward to working with Su Ae, and hopes the fans support his return to acting as he will give it his all. I support you, Rae Won!