Even though Protect the Boss may have lost some razzle dazzle in the last few weeks in the storytelling department, it's actors have instead dialed up the awesome. Ji Sung's Ji Heon is suddenly channeling the smexy and manly stares towards Eun Seol all the time, which makes my knees weak. He's become such a versatile actor, easily transitioning between comedy and intensity at the flick of a hat. Since no one minds more Ji Sung, have some adorable pictures from October's Singles Magazine. No, he's definitely not single, but I do adore the goofy and relaxed vibe of the pictures. The vivid colors also add to the humor and happiness of it all.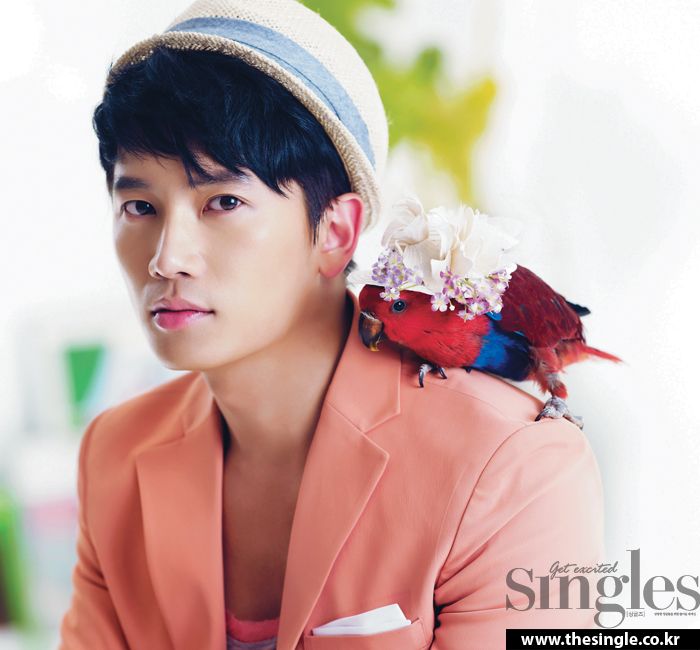 It's not my imagination that the parakeet is wearing some sort of carnation hat on its head, right? It's like Ji Sung is headed to South Beach and his parakeet mommy wants to tag along, but not before putting on her own fine hat.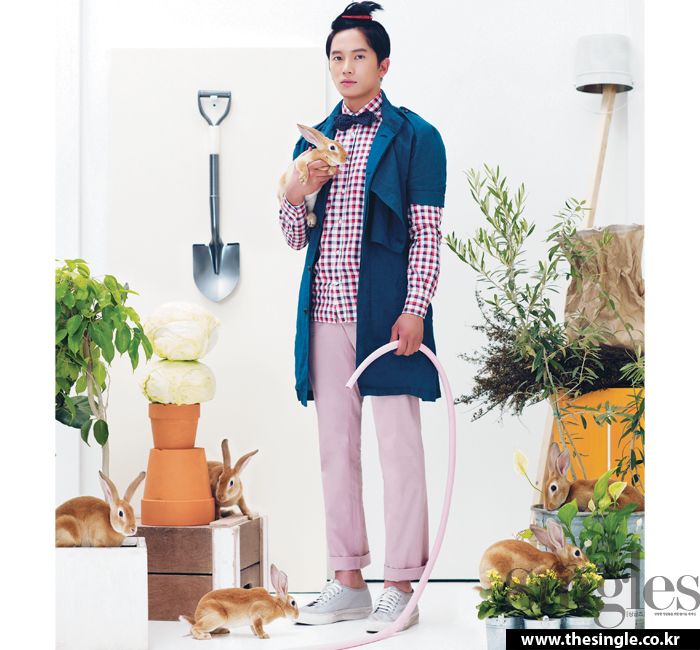 This picture is just all sorts of random and cute. Especially love the hair clip on his head. But I'm trying to ignore the bunnies. Bunnies scare me. Really, they do! And anyone who has ever seen "Once More, With Feeling" knows that Anya explains via song why bunnies are evil. I'm with Anya on this one. And if you missed the reference, I'm talkin' about BtVS.
I appluad the fact that Ji Sung is gamely doing this photoshoot while wearing bring pink lip gloss coated all over his kisser. It's like make up artist did it on purpose. Not sure why, but it's fascinating to see Ji Sung remain just as compelling and masculine wearing it. He totally owns the lip gloss, not the other way around. Work it, Ji Sung!
[Credit: Singles Magazine]