I've been rather underwhelmed with the latest rounds of casting news for upcoming K-dramas, aside from the ones which are in production already that I'm looking forward to, such as Thousand Day Promise, Tree with Deep Roots, and Padam Padam: The Sound of His and Her Heartbeat. But the casting pigeons have been in overdrive these past two weeks with one casting confirmation or rebuttal after another.
Since I've been living in the Qing Dynasty lately and haven't had the time to post much about it, it's easier if I do a quick summary of the remaining prime time K-dramas scheduled to air in the final few months of 2011. In addition to the ones mentioned above, I am most interested in the upcoming MBC 50th Anniversary production Light and Shadows, which just confirmed Ahn Jae Wook, Nam Sang Mi, and Lee Min Jong. Please let this epic drama be the next Giant, please.
Light and Shadows (MBC): Ahn Jae Wook, Nam Sang Mi, Kim Min Jong, and Son Dambi, reuniting the PD and screenwriter from Jumong. Airing after Gye Baek on Mon-Tues, slated for a 50-episode run. Story spans decades, starting in the mid-60s when Ahn Jae Wook's character starts out his entertainment career and follows him through the rise of Korean entertainment. An epic period drama with a heavy-hitting male cast and a female lead I adore? I'm totally onboard, baby! Setting aside Son Dambi, who is marginally better than Yoona and that's about it.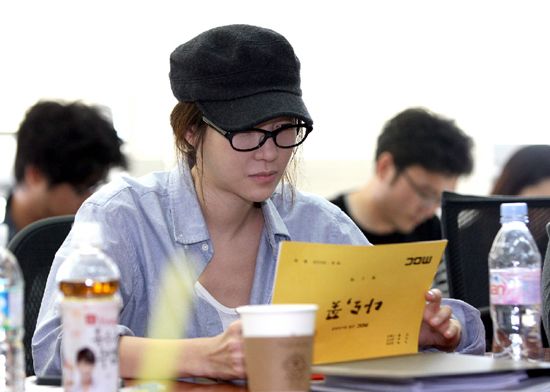 Me Too, Flower! (MBC): Kim Jae Won, Lee Ji Ah, Han Go Eun, and Seo Hyo Rim. From the scriptwriter of My Name is Kim Sam Soon and What's Up, Fox?, airing after Can't Lose on Wed-Thurs. Kim Jae Won plays a parking lot attendant by day and a lingerie company chaebol by night, his duel identities allowing him to romance two ladies. Love the screenwriter, but meh about the lead cast other than Seo Hyo Rim. On the other hand, heard that Kim Jae Won has been working out and getting a tan to play this character, which would totally destroy my recent aversion to him caused by his character being so mindbogglingly lily-white in Can You Hear My Heart, making me have grody flashes to Edward in Twilight that I simply couldn't watch that drama anymore. I really ought to get over my weird aversion to pallor.
Man of Honor (KBS): Chun Jung Myung, Park Min Young, Lee Jang Woo, and Lee Jin, reuniting the PD and screenwriter from Baker King, Kim Tak Gu. Airing after The Princess's Man on Wed-Thurs. Chun Jung Myung is a washed up baseball player who meets sunny nurse Park Min Young. Love me some PIE, but everything else about this sounds contrived and a tad simplistic.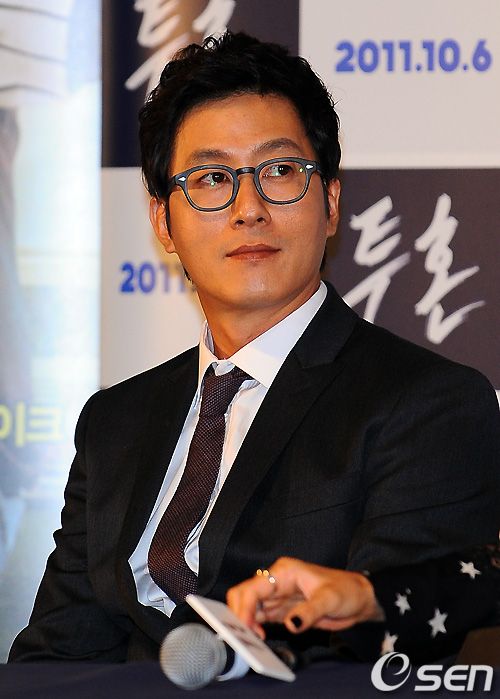 Brain (KBS): Currently confirmed is Jung Jin Young, whereas the first young cast was fired, then Song Seung Heon ended up turning down the offer, and now word on the street is that the production is close to landing Kim Joo Hyuk and Shin Ha Kyun. Following Poseidon on Mon-Tues, with a story centering around neurosurgeons at a Seoul hospital. I almost never have the desire to watch doctor dramas, yet when I do, I really enjoy them if it's done well (New Heart, Surgeon Bong Dal Hae, OB/GYN). I'll take a wait and see attitude after this cast is locked down.
Thousand Day Promise (SBS): Kim Rae Won, Su Ae, Lee Sang Woo, and Jung Yumi, from the pen of famed screenwriter Kim Soo Hyun. Following Warrior Baek Dong Soo on Mon-Tues, with Kim Rae Won playing a man in love with Su Ae, who is gradually losing her memory. Got my tissues ready, so hit me, baby!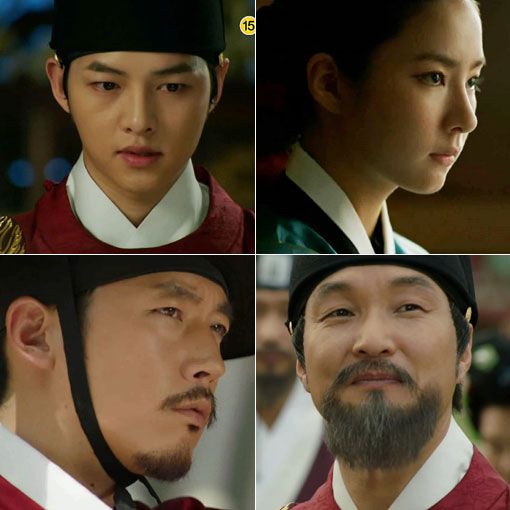 Tree with Deep Roots (SBS): Jang Hyuk, Shin Se Kyung, Han Suk Kyu, Song Joong Ki. Following Protect the Boss, Tree is a sageuk set in the era of King Sejong, centering around a murder mystery/conspiracy happening during the period Kimg Sejong is creating hangul, the Korean written alphabet. Rubbing my hands in anticipation of the awesome, but might bank it for a marathon the way I did with The Duo.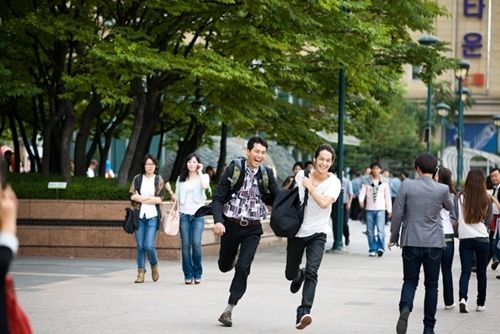 Padam Padam: The Sound of His and Her Heartbeat (jTBC): Jung Woo Sung, Han Ji Min, and Kim Bum, by famed screenwriter Noh Hee Kyung. Jung Woo Sung plays a man who was wrongfully convicted and served 16 years in prison, during which he meets Kim Bum's character who becomes a guardian angel of sorts to him, together they head to Seoul where they meet Han Ji Min's cold and guarded veterinarian. Do you even need to ask? This has my I Lub You paired with my favorite K-drama screenwriter, plus Bummie as the cherry on top. Of course I'm watching this!
Fermentation Family (jTBC): Song Il Gook and Park Jin Hee, reuniting the PD and screenwriter who did Mawang and Resurrection. Song Il Gook plays a rough and tumble gangster and Park Jin Hee the chef with big dreams who runs a local restaurant that ends up bringing together people in that neighborhood. Love the leads, love the production team, and this sounds like it can be a cross of Bad Family with Gourmet, both of which I really liked.
Flower Boy Ramyun Shop (tvN): Jung Il Woo, Lee Chung Ah, and Lee Ki Woo. About a ramyun shop run by cute high school boys, and the older noona who manages the shop and finds herself in a love triangle with the aforementioned cute boys. Not really my bowl of ramyun, but a nice breezy youth rom-com is always appreciated to liven up the mood.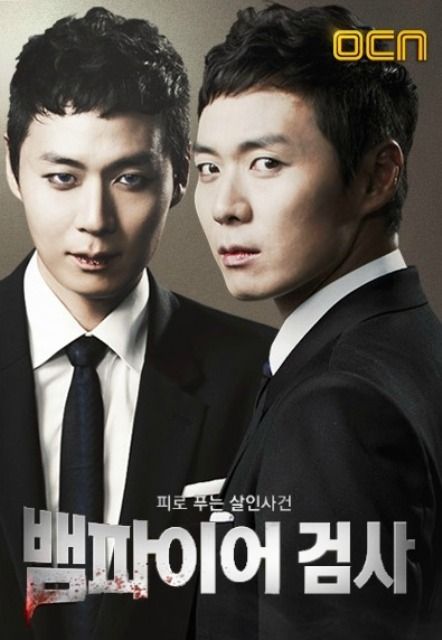 Vampire Prosecutor (OCN): Yeon Jung Hoon and Lee Young Ah. Er, the story is exactly what the title suggests, a prosecutor in Seoul who just happens to be a vampire. I suppose it's Dexter crossed with the ever popular vampire-does-something genre. This ought to be interesting. It can either be epic fail, or strangely watcheable.
Rumorville: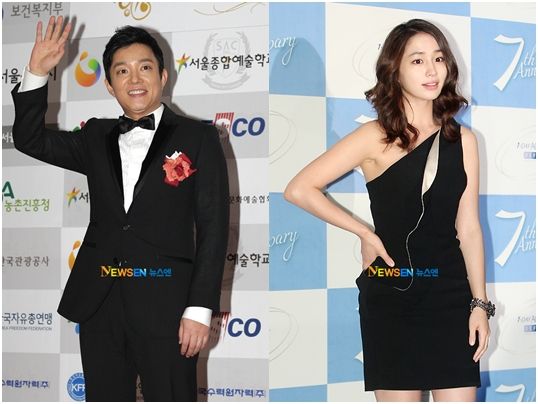 Yesterday I just heard about the potential casting of Lee Bum Soo and Lee Min Jung for an upcoming 20-episode SBS drama that would reunite the PD and screenwriter from Giant, with the drama to follow Thousand Day Promise on SBS starting in early 2012. Oh hells yeah!!!
Rumors also have No Min Woo and Hwang Jung Eum for Full House 2, taking over the roles that rocketed Song Hye Kyo and Rain to Hallyu superstardom. This drama doesn't have a broadcast station yet, and the casting is not confirmed by the management company of either actor.
Just so you know, I didn't include any weekend dramas on this list since I don't watch those for the most part. And finally, please don't ask me if I'm going to recap a certain drama. I've been getting that question a lot recently. I appreciate the interest, but if I decide to recap it, it'll show up, otherwise it won't. That's sorta how it works. 🙂