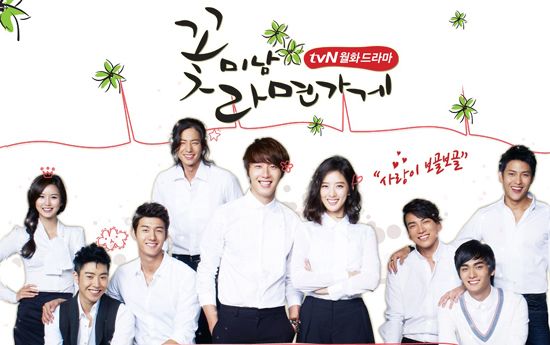 Flower Boy Ramyun Shop premieres in two weeks on cable channel tvN, starring Jung Il Woo, Lee Chung Ah, Lee Ki Woo, and Kim Ye Won. I'm looking forward to it, not really for the cast but more for how interesting and different the tvN dramas have been. While both Manny and I Need Romance faltered in the last episodes, I still enjoyed watching both dramas to a certain extent. I love the shorter 45-minute per episode running time, which forces the story to stick to the important elements and shuck the draggy parts. Above is the poster for the drama, and below is the first teaser. It looks genuinely adorable, with charm and sass all around. I would have never considered ramyun to be a stand in for love or as a setting for a trendy young drama. Goes to show I lack the creativity to write a drama.
The entire cast looks very promising. Now if only the story will be good, and stay good, and finish good. See, it's so hard to do a great drama from beginning to end.
Teaser for Flower Boy Ramyun Shop:
http://www.youtube.com/watch?v=IG-AEuWOQqI
Jung Il Woo has the sweetest smile in K-ent. It's so warm and crinkles his eyes. Not digging his red hair, but loving the general conceit of him playing some pretty boy.