You all know I'm loving Man of Honor, but that love is primarily caused by adoring the two lead characters plus really enjoying the snappy execution that makes every episode appear to just fly by. The ratings for MoH is nearing the mid-teens, but I'm not certain anymore whether this drama will ever be a bona fide hit and break twenty. The cast and crew held an open media day recently and everyone appeared to be happy and having a great time filming. The production built from scratch Young Kwang's noodle restaurant, where many scenes take place, and it really reflects the sunny and satisfying mood this drama gives off. If Park Min Young wasn't dating Lee Min Ho, I'd be all over her chemistry with Chun Jung Myung, because it's just amazing to watch them connect with each other through so many ups and downs (so far). Young Kwang and Jae In are just the epitome of made-for-each-other. Swoon. I also want to say "PIE, feed me some noodles, too!"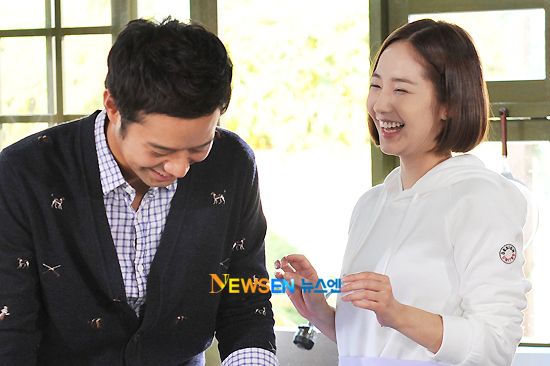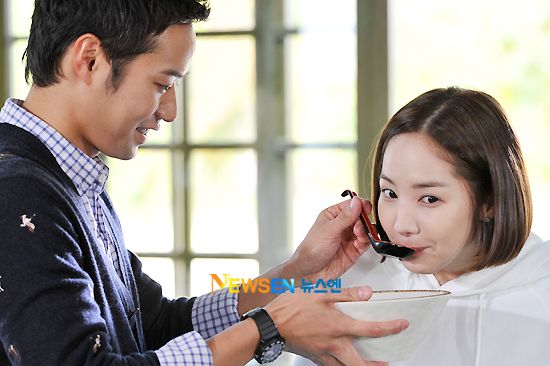 As much as I am rabid over Young Kwang and Jae In, I genuinely believe this love triangle can be quite compelling. I think In Woo's going to stop being an ass towards Jae In now that he knows her true identity, and that may be the catalyst for him to start standing up to his father and doing the right thing to try and protect her.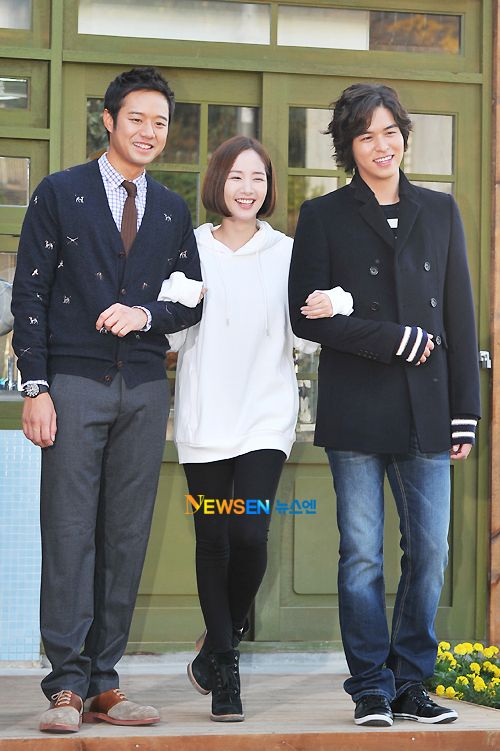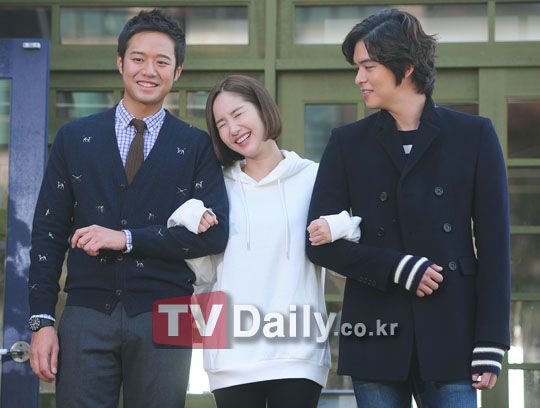 While in the drama, Jae In and Young Kwang's mom are finding a reluctant but growing acceptance of each other, it's nice to see everyone so cuddly behind the scenes.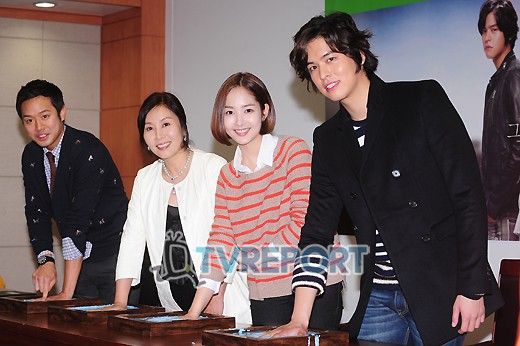 Aren't they so adorable together? He's so boyish and brash, she's so bubbly and caring. AGGHHH, please toss out the fauxcest misunderstanding as soon as possible, drama! I can't endure the wait for my OTP to get together.
I do hope more people check out MoH, because I enjoy talking about this drama with folks and enjoying the uber-dramatic fairytale vibe of it.
[Credit: all pictures as marked of the respective news agency]