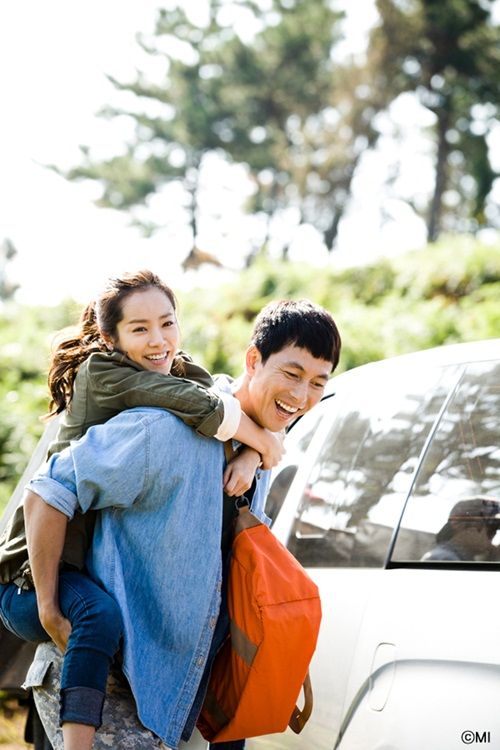 It feels like upcoming cable drama Padam Padam: The Sound of His and Her Heartbeat has been filming for like forever. It's been filming since mid-September, and the drama isn't even slated to premiere until December on jTBC. I love the fact that it has such a head start, and the cast and crew won't be scrambling around like headless chickens trying to scrape together enough for two episodes each week only hours before the episodes airs. Because it's been filming for so long, there has been a steady diet of official stills released by the production, all of which make it seem quite light and pretty.
I had initial reservations about super tall Jung Woo Sung paired with extra-petite Han Ji Min, but so far I'm loving every cute picture of them together. Kim Bum does look older having lost weight purposely for this role, but I'm with the group who thinks he looks too gaunt. Hope he puts some meat back in those cheeks once this drama is over.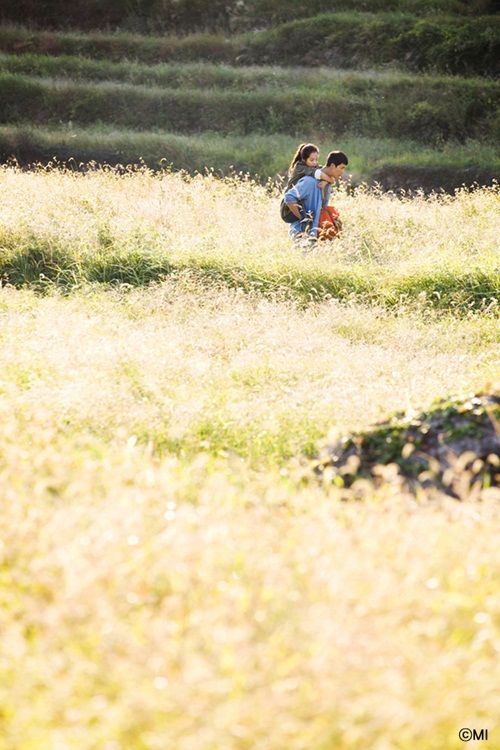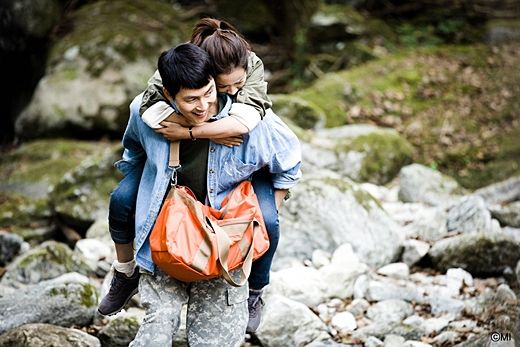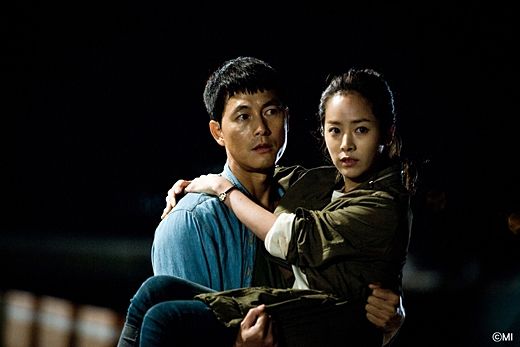 Aside from looking a little too thin, everything else about Bummie is really popping in this drama. He seems so happy and energetic. Hope his character is interesting, with or without his own love story. It's just good to see his back on the small screen again.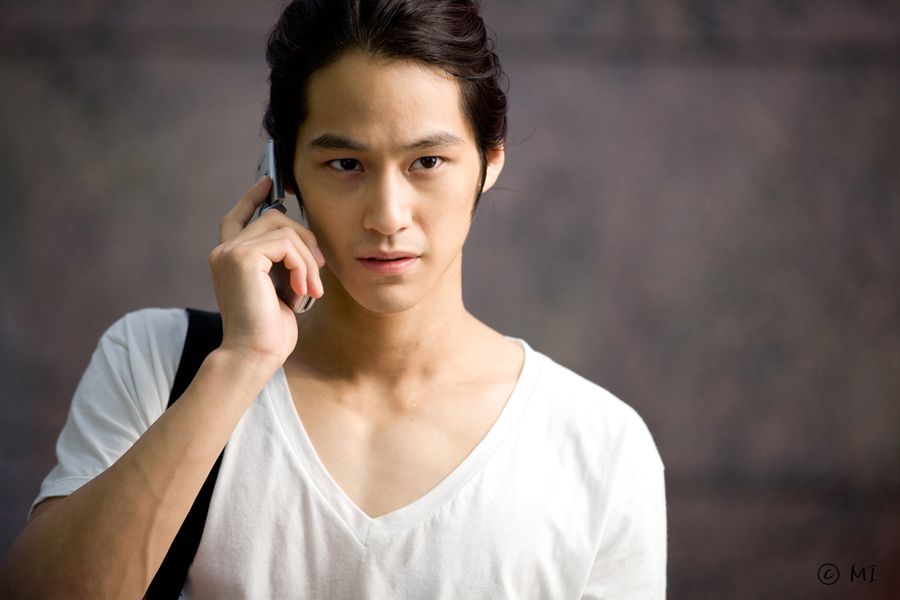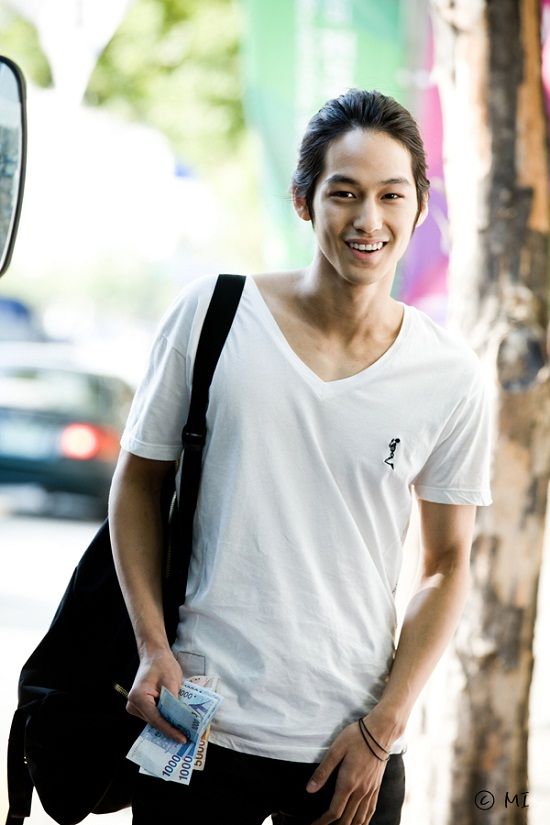 Since Han Ji Min plays a vet in this drama, I expect tons of injured animal scenes and/or cute animals in need moments. I'm a sucker for poor sad animals, so I'll be sure to have my hanky ready this time.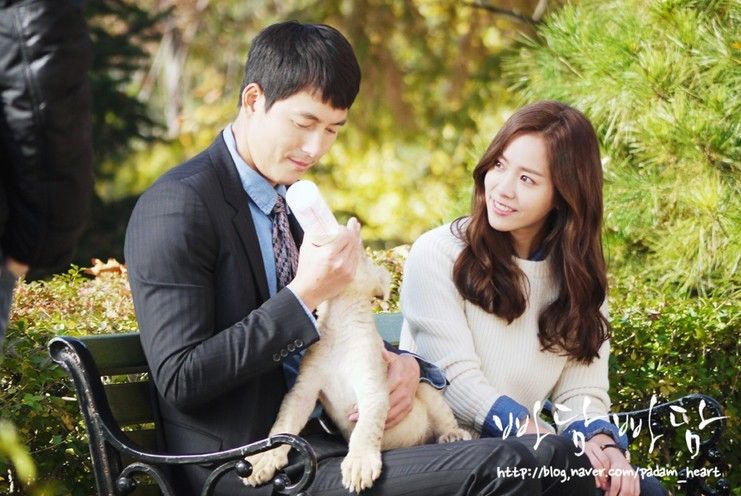 Below is the first still of newbie young actor Choi Tae Joon, who plays Jung Woo Sung's teenage son in the drama. Yes, you heard that right. SON. I'm pretty blown away that my I Lub You is suddenly playing a daddy.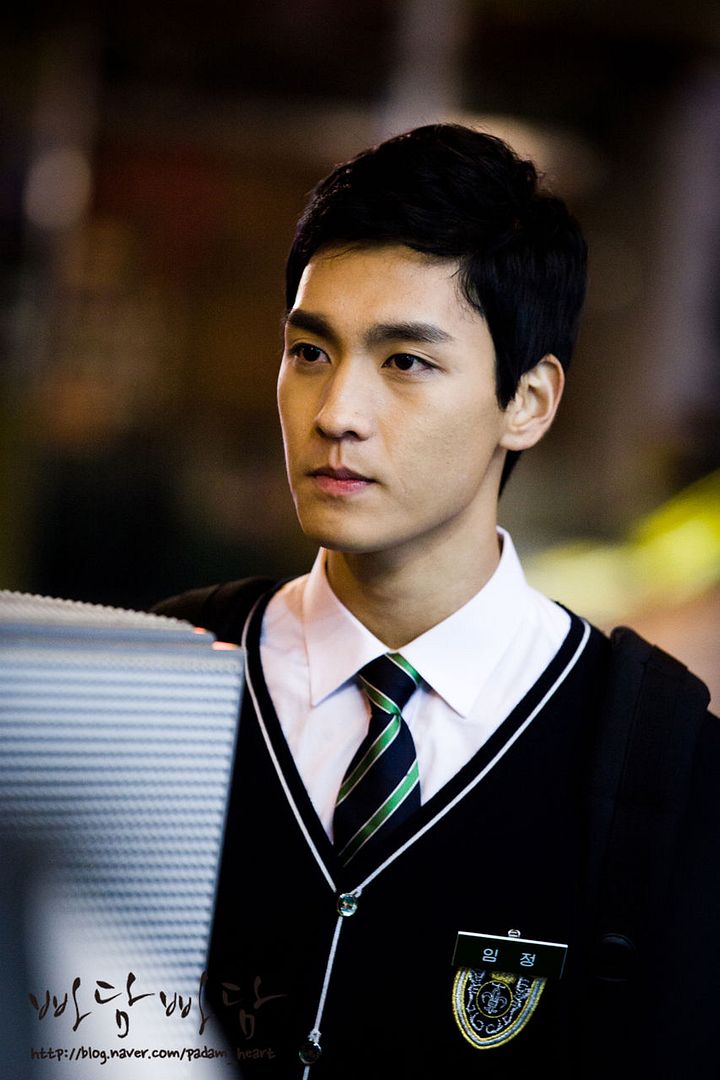 [Credit: Padam Padam Official Naver Cafe]