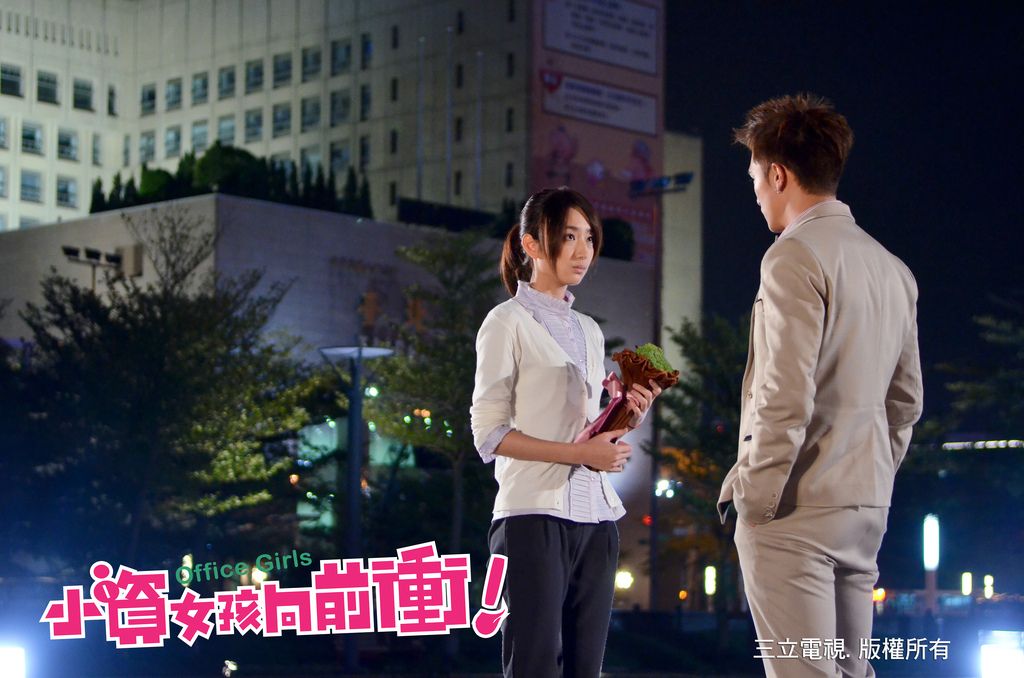 I never knew I would ever desire a broccoli bouquet. Or a dollhouse. Or find a guy who dressed up in a dinosaur costume really hot. Office Girls really does mess with my mind, but all in a good way. I'm thankful for how this drama has so far remained steady in plot development, sane in character development, and squeeworthy in romance development. I can't believe I'm saying this, but I really want a time jump and the OTP to be apart for awhile. I think it'll work in this story, and serve to take Xing Ren and Zi Qi's professional growth and relationship to new heights of awesome. But I'm so NOT looking forward to whatever Kai Er has up her sleeve. Ugh, she makes me want to throw salt over my shoulders.
Written preview for episode 15:
The sweetest couple Xing Ren and Zi Qi – now that their love has been elevated a notch, they are enjoying the bliss of their first date. Even Le Le doesn't want to ruin the mood and attack Kai Er's declaration that she wants to become good friends with Xing Ren. Is that Kai Er's real feelings, or a nefarious plot? All the successful projects have been successively taken away by Stallone's department, so Manager Hu blames Kai Er for their department's failures. He makes an unreasonable demand, so how will Kai Er be able to say no? The time bomb of the flash drive is about to go off, who will be stepping into the landmine?
Faced with Xing Ren's imminent departure for New York, Zi Qi is already missing her, but doesn't forget to give her detailed instructions of what places to visit in the city. Xing Ren becomes curious about Zi Qi's education and past experiences. Will Zi Qi reveal the secret about himself now? Zi Qi and Xing Ren's public displays of affection have blinded Stallone. Since he cannot win over Le Le, he asks the happy couple to invite Le Le along for a group trip to the hot springs. Stallone's carefully planned out piping hot bathing trip is about to arrive!
Previews for episode 15:
Stallone: The Board just announced personnel changes. For now, the General Manager and Manager Hu have both been suspended without pay.
Zi Qi: I feel these personnel changes are just the tip of the iceberg. It won't end so quickly.
Xing Ren: Then won't the President be exhausted?
Zi Qi: There is nothing to fret about, I'm here!
Xing Ren: Joking aside, you have no money, so how were you able to afford to study abroad in New York?
Zi Qi: Actually…..I….
http://www.youtube.com/watch?v=O1SHI2DpnY4
Le Le: What's your problem! You keep pushing me to go to bed. Why do I smell the scent of a crime about to be committed?
Zi Qi: Let's rock-paper-scissors then! If I win, it's a "kiss-bye", if you win, it's a "chuuuu".
Xing Ren: If I win it's kiss-bye, if you win it's chuuuu?
Kai Er: Right, why isn't Zi Qi having lunch with you anymore?
Le Le: Manager, Qin Zi Qi is Xing Ren's boyfriend now. They are very happy, doing very well.