Hot on the heels of Yuan Hong and Liu Shi Shi reuniting to accept their Esquire China Men of the Year Award, the OTHER Legend of the Condor Heroes 2008 couple followed suit yesterday. Hu Ge and Ariel Lin sat side-by-side in the audience and went onstage together to accept their respective Most Popular Actor and Best Actress (Taiwan and Hong Kong) awards at the Youku Drama Awards. I'm sorry but forgive my spazzing for moment (ArGe is back together!!! ARGHHHH, they are so perfect together!!!). ArGe fans went beserk seeing them together, and everywhere I heard folks clamoring for more cuteness from Rong Er and her Jing Ge Ge. ArJoe fans can hate on me, but I'm actually a closet ArGe shipper. Their chemistry is the best I've seen from both of them with any of their co-stars. It's been too long, these two need to do another anything just to make me happy.
They are so beautiful together. On the red carpet, Hu Ge was asked how he felt about being reunited with Ariel for this event and he teasingly responded that he was so excited he actually felt nervous. When asked if he was excited in a romantic way, he played along and said "that and much more!"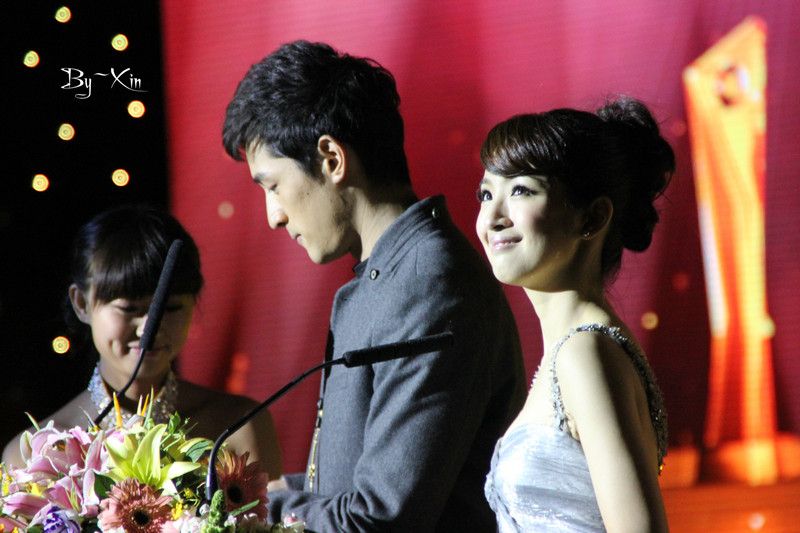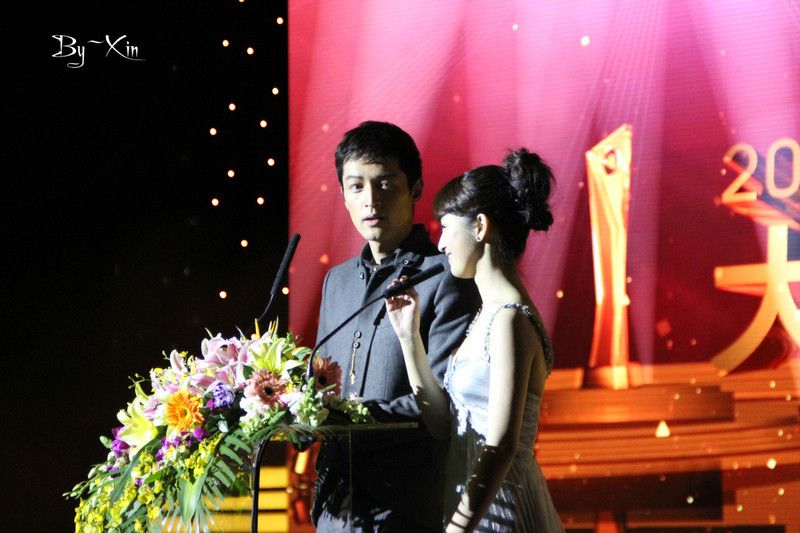 I love Ariel's fitted bodice gown that flows so beautifully on her petite frame. The color is also quite refreshing and modern.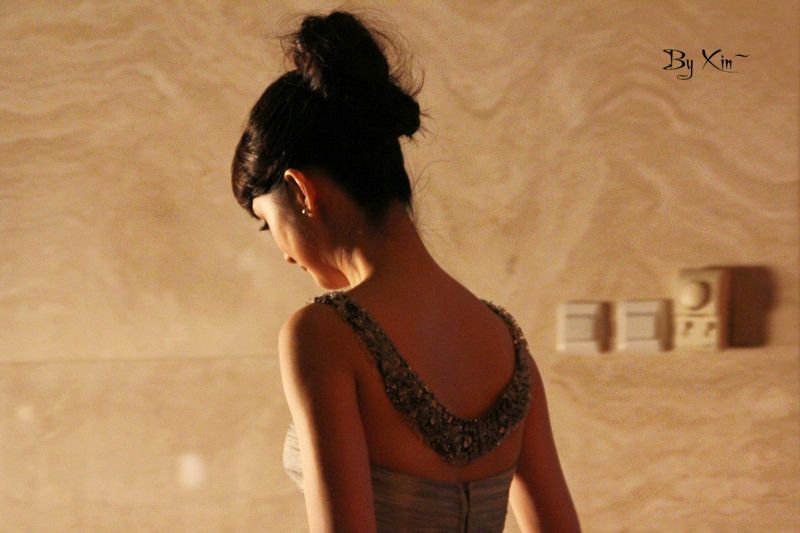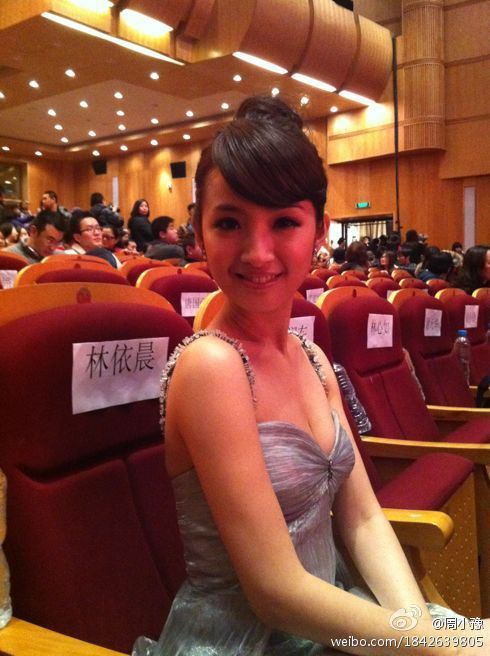 Youku organizers totally sat them together on purpose prolly because they are good friends in real life. These two not only made two dramas together, they made two period dramas, the latter of which LOCH2008 filmed for a year with an extended break in between due to Hu Ge's car accident.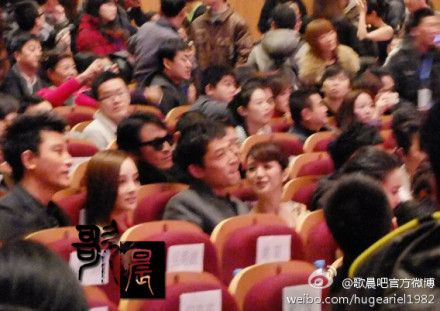 I miss my babies Huang Rong and Guo Jing. Hhhhmmm, I sense a LOCH2008 rewatch urge coming on.