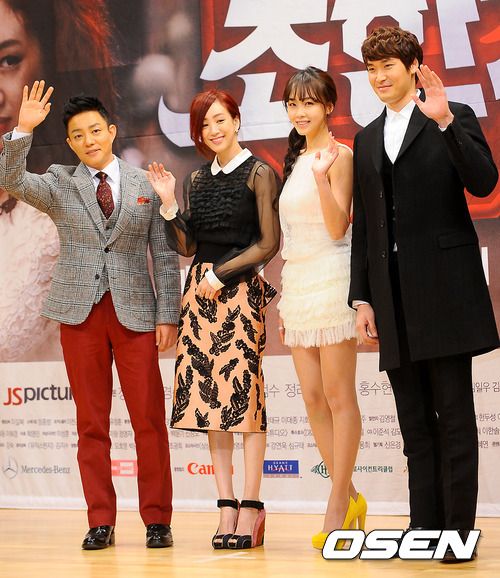 I have now decided that History of the Salaryman might just be so awesome it defies description and promotional materials. It's so awesome that nothing can distill that awesome into bite sized nuggets of explanation. Which is why all the teasers and pictures we've seen so far look absolutely insane. The cast attended the press conference this week in preparation for the drama's premiere on January 2nd on SBS. While I'm a fan of Lee Bum Soo and Hong Soo Hyun, I'm even more of a fan of the production team behind this drama because they produced last year's marvelous Giant. Apparently second male lead Jung Kyeo Woon will be playing an antagonist character to thwart the everyday salaryman played by Lee Bum Soo. Considering that his sartorial style at the press conference is normal whereas Lee Bum Soo is a cross between a tweedy librarian and a poinsetta, I might be rooting for the second lead already.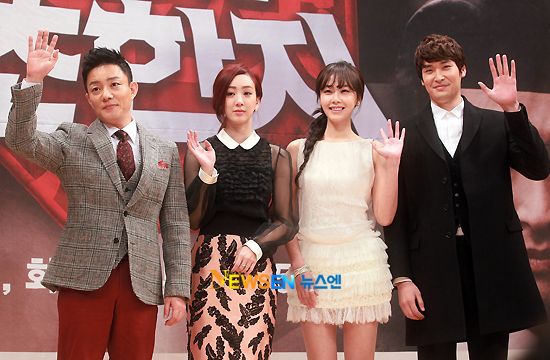 Dude, what the hell are you wearing? And why are you wearing it? It's so hideous even the cameras cringed to take your picture.
Putting Lee Bum Soo and Jung Ryeo Won's outfits together is a level of ugly never seen before.
Jung Ryeo Won has officially edged out Gong Hyo Jin for having the oddest most inexplicable style amongst the K-actresses. It's like she goes out of her way to look weird, because even if I randomly threw together any outfit in my closet I can't come up with this.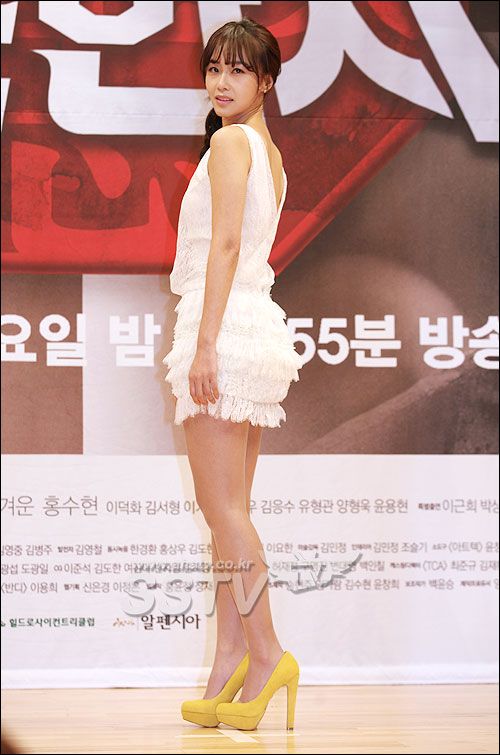 On the other hand, Hong Soo Hyun = gorgeous from head to toe.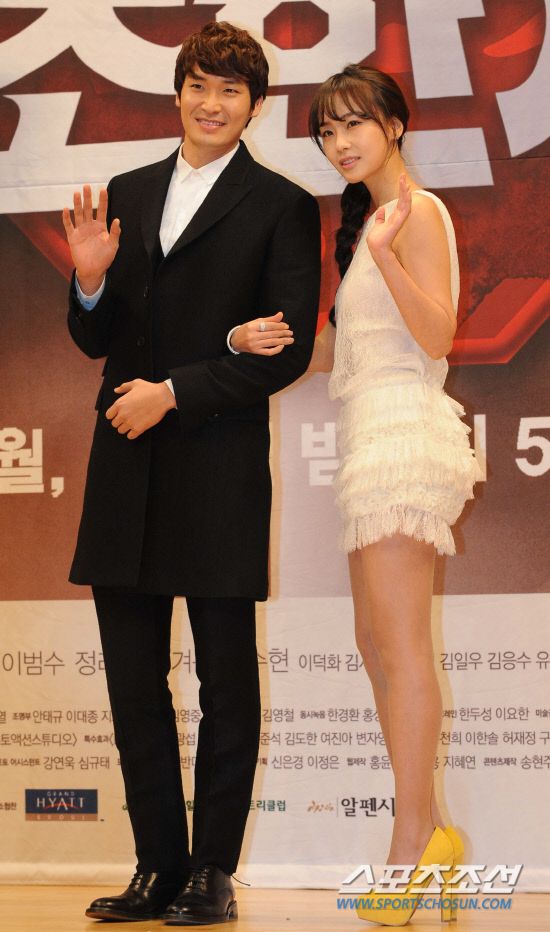 I think Jung Kyeo Woon's outfit makes him look boring and stodgy. Maybe if his coat wasn't as long it'll be a perfectly dashing suit. But compared to Lee Bum Soo, he's the model of normal male dressing so I'm not complaining at all.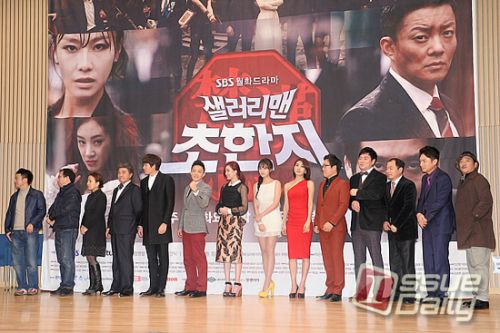 Watch more of the Salaryman folks in action. I'm still completely baffled, but thoroughly amused by how weird this is. This is like the K-drama version of a spaghetti Western.
Second teaser for History of the Salaryman:
15 minute preview:
http://www.youtube.com/watch?v=WPweS_S-KFA