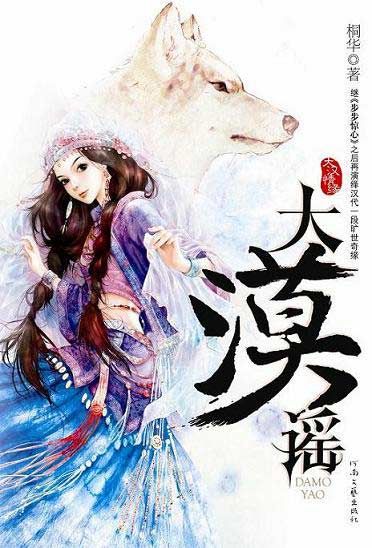 The drama adaptation of Da Mo Yao, the novel from writer Tong Hua (who wrote Bu Bu Jing Xin) is rumored to have finally confirmed its cast! Oh heck yeah. To the surprise of NO ONE, Tangren picked as the leading lady of its biggest drama production of the year as none other than resident number one gal Liu Shi Shi. Not complaining here. I totally dig her as raised on the plains spirited gal Yu Jin. And since the fans were overwhelmingly clamoring for Tangren's other big hotshot Hu Ge to play the lead of General Huo Qu Bing, the fans and I are thrilled he's onboard. Rounding out the cast will be Wallace Huo as Meng Jiu.
Hilariously enough, this would reunite half the cast of Chinese Paladin 3, where Shi Shi didn't have a love line with either guy. In fact, Shi Shi and Hu Ge have done four dramas together where they have not played an OTP, so I guess the fifth time is the charm. Wallace and Shi Shi's last drama was Strange Hero Iljimae where they did play the OTP, and by all accounts it was sizzling. The love triangle in Da Mo Yao (大漠谣 literal translation Ballad of the Desert) is pretty epic, so I can't wait to see what these three cook up.
I'm totally OTP all the way in this novel. Which means I'm already on the ShiGe ship before the drama even starts filming. What can I say? I may be a real life HongShi shipper, but girlfriend has got mad chemistry with Yong Huan's BFF Hu Ge as well. Some folks were even fauxcesting ShiGe in CP3 even though they played brother-sister.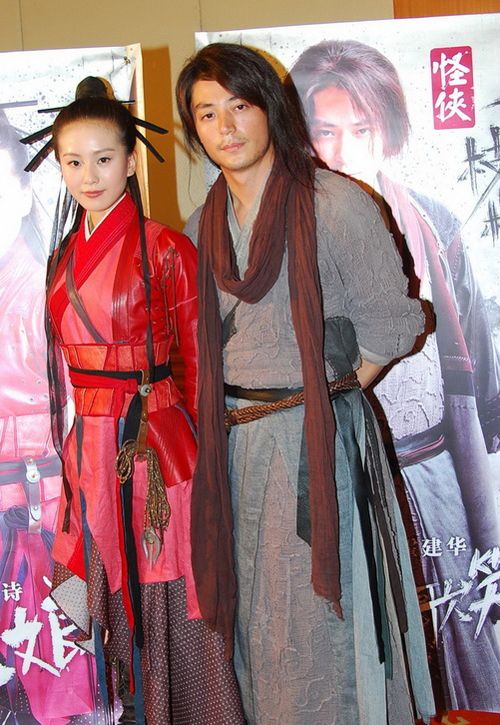 A brief synopsis of Da Mo Yao:
Yu Jin was raised within the Xiong Nu, although her foster father is a Han. Under certain circumstances, she was forced to flee to Chang'an, the then capital of Early Han Dynasty,changing her name to Jin Yu along the way. Along her journey, she meets first the calm and kind Meng Jiu, and later the handsome, cold, general Huo Qu Bing. Jin Yu falls for one, but was rejected. Will she untangle her love knot? Who will she choose in the end?
Tong Hua has said that General Huo Qu Bing (who is a real life historical figure) is her favorite male character she ever wrote. This is taking into account all the princes in Bu Bu Jing Xin. Some folks think Huo Qu Bing was pretty much written perfectly – bad boy, arrogant and cold on the surface, completely in love with the heroine. He's been compared to the sun while Meng Jiu gives off the gentle vibe of the moon. I'm a little sick of moon/sun analogies, but one more won't kill me. I simply can't wait for this sure to be epic drama to hit my screen.
Have a fanmade Da Mo Yao trailer with Hu Ge-Liu Shi SHi-Wallace Huo: