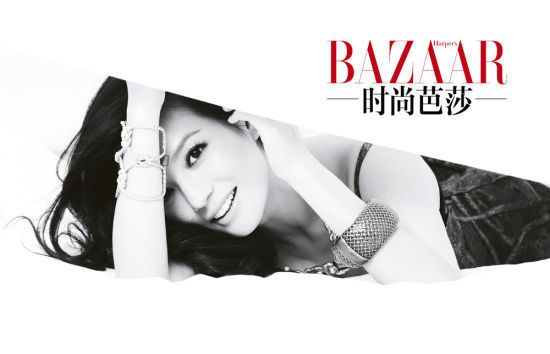 It helps to have friends who are famous and sincere about lending a hand. Vicky Zhao, who got married two years ago and had a baby all under the surveillance of Chinese paparazzi cameras, is back on the big screen in her first project since trying out motherhood. Her movie LOVE (which is hard to call anyone's movie really since it has a total of 8 big stars in the cast) is gearing up for a Valentine's Day release, and with it comes the typical promotions. I loved the one Vicky did with her very good friend Huang Xiaoming for February's issue of Harper's Bazaar China. He agreed to do it even though he's not in the movie because he's friends with so many of the actors in it, plus he says that he totally believes in true love. Uhm, okay, so says the man dating Angelababy.
It's a very elegant and sultry piece, which focuses on Vicky but uses the handsome guy next to her as a prop almost. Nice. Vicky and Huang Xiaoming, along with Chen Kun, were college buddies, and it's really just talent attracting talent that the three of them hit it so big in China in their respective careers. Doesn't hurt that all three are ridiculously pretty people. Back to this photo spread, which is Vicky at her most striking and finally shedding any remnant of her "cute" image. I love it. Motherhood definitely suits her. Hopefully she continues to develop her acting craft along with her new fabulous figure.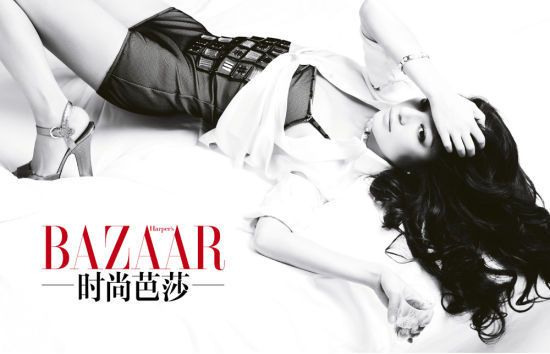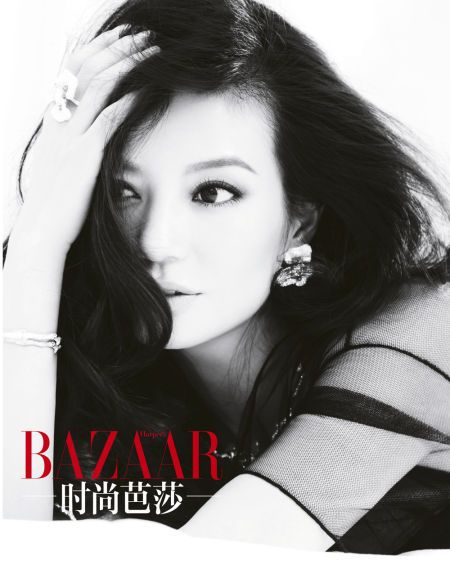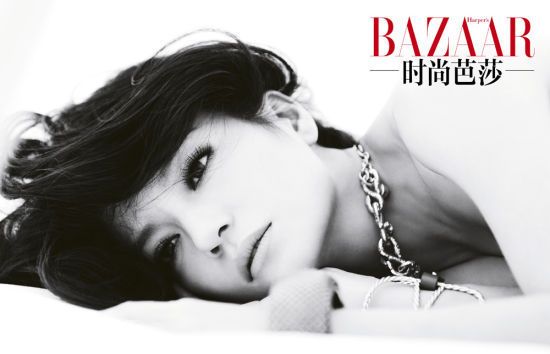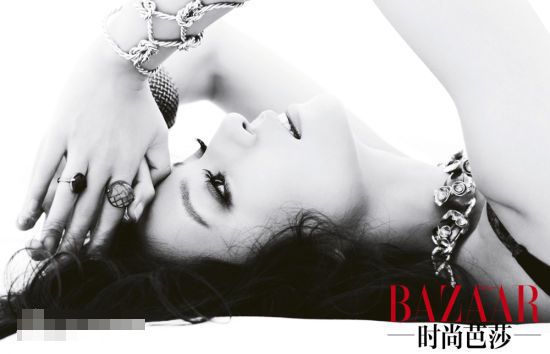 Vicky and her one male BFF Chen Kun have already played a couple in the movie Painted Skin. I think she's long overdue to start rolling around the sheets onscreen with her other male BFF Huang Xiaoming. So not fair this girl has such hottie platonic guy friends.