Look carefully. This might actually be the two leads for the OTP of the drama-adaptation of Yun Zhong Ge. I am honestly fine with this, LOL. Probably because the alternatives could be lot, A LOT, worse, considering the usual suspects Yu Zheng casts in his dramas. I tend to take Yumama's casting leaks with a tiny bit more believability than Ladyboss, mostly because he doesn't bandy about big names to lure interest when it's patently clear those actors would never be in said drama. Since YZG is his to cast as he wishes, I'm pretty sure he's not lying when he just confirmed on his weibo that Chen Xiao will be Ling gege. And since he had already announced that Yun Ge will be either Zheng Shuang or Zhao Li Ying, my personal preference between those two would be for the latter. And I think the latter has the advantage, since she's currently filming Yumama's Nu Xiang playing an OTP with Chen Xiao. If their chemistry is good, I bet Yumama will recycle them two for YZG. Unless Yumama is planning to cast Hans Zhang as Meng Jue, then I don't see Zheng Shuang as a good fit for Yun Ge.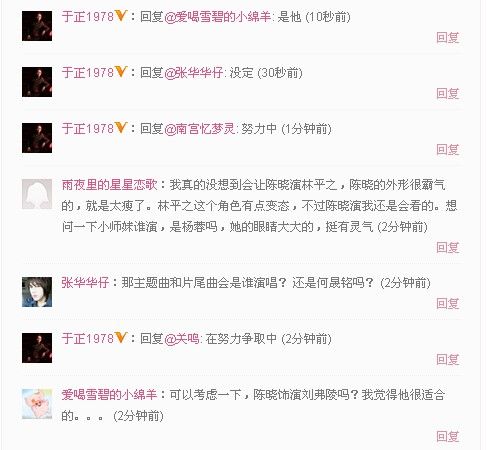 Above are Yumama's weibo posts discussing the casting of YZG. It's clear Yumama's going younger in age with his cast, which is fine since the characters are in their late teens to early twenties. Who do you want to see between the two leading lady candidates?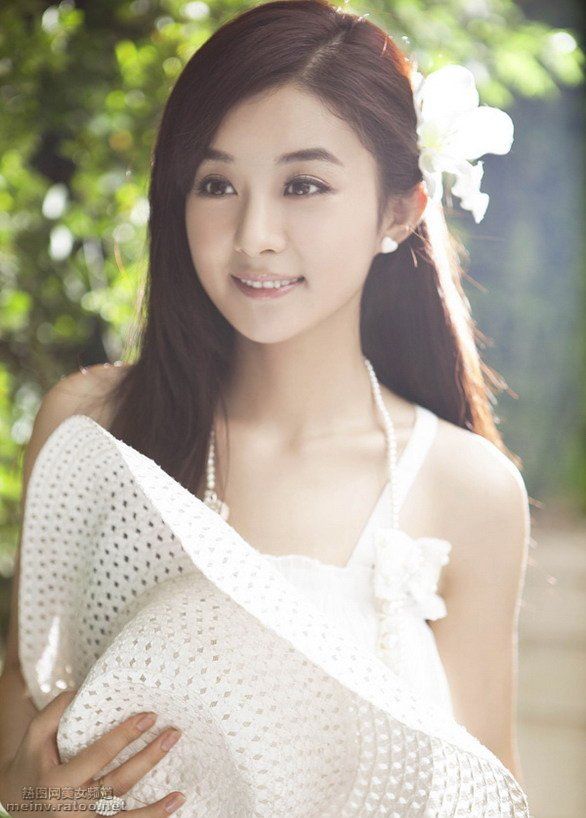 Zhao Li Ying
Chen Xiao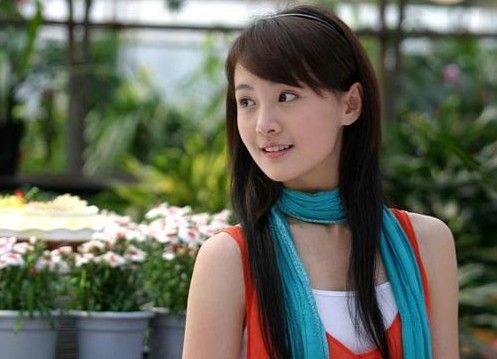 Zheng Shuang
I think Chen Xiao is ready to play Liu Fu Ling, if the picture above is any indication. Acting-wise I'm not so certain, but looks wise he's a good fit. Another reason why I think Yumama is definitely casting him as Ling gege is because he's about play Lin Ping Zhi in Smiling Proud Wanderer, and I figure he's paying his dues to Yumama and will be thus rewarded with a kickass character like Ling gege afterwards.
And last, but not least, the final name being seriously rumored for the other male lead is Du Chun as Meng Jue. I'm not sure how that would work since he's almost ten years older than the other three potential leads, but acting-wise he's not bad. Though he's not how I envision the dashing and gorgeous Meng Jue. Tong Hua recommended him based on his aura. She has admitted that of ALL her males leads in ALL her novels, the two most handsome men are Da Gong Zhi and Meng Jue, but there is no actor who could be that handsome. So for her male leads, she goes for aura and attitude over looks.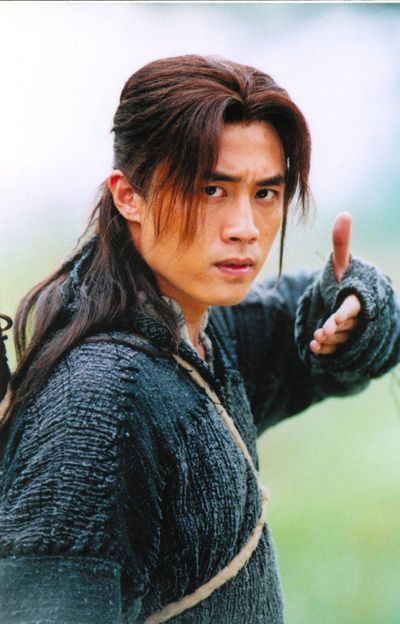 YZG the drama doesn't start filming until the Fall, so I don't expect a final casting confirmation until this Summer, at the earliest.