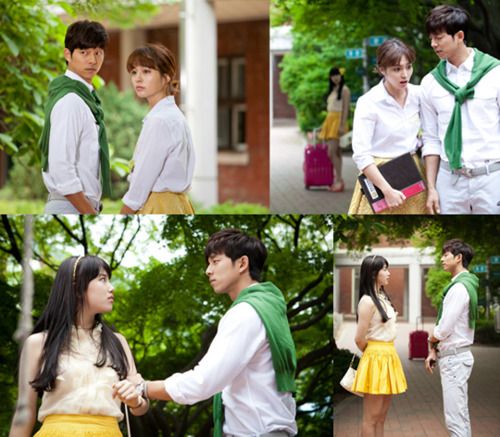 At this point, I have watched the first two episodes of Big so many times I've lost count. Best part is that this drama gets better and better on rewatch. The problems are there, but the story rises to the forefront and smooths over the rough edges. I'm loving the fact that there are so many unknowns to figure out – the OTP, why the souls switched, Yoon Jae's backstory, Kyung Joon's backstory, et. al. I read a news article that once Suzy's Mari shows up, Kyung Joon can't reveal himself in Yoon Jae's body but has to find a way to convince Mari to return to the US, while Mari refuses since she's back in Korea because she believes herself to be madly in love with Kyung Joon and is determined to marry him. Seriously? I totally get where she is coming from. That Kyung Joon is a total chick magnet. Or a Koala magnet, whatever. I also went back and took a look at all the hand scenes in the first two episodes alone, which I will lay out below. The Hong Sisters love symbolism, and this time it's the angel picture and the hands. I don't know what any of this means, but it's nice to ponder. KBS also released two BTS videos of the wedding banquet scenes so check it out for the cute Gong Yoo and Lee Min Jung chemistry.
The first meeting between Da Ran and Yoon Jae is when he fails to grab her hand when she's tumbling down the stairs. Portending their future? Maybe.
The first meeting between Da Ran and Kyung Joon is when he grabs her hand to get back his umbrella. Portending their future? Maybe.
When Kyung Joon is about to get a face full of knuckle from Choong Shik, whose hand reaches out to stop the punch? Da Ran, of course.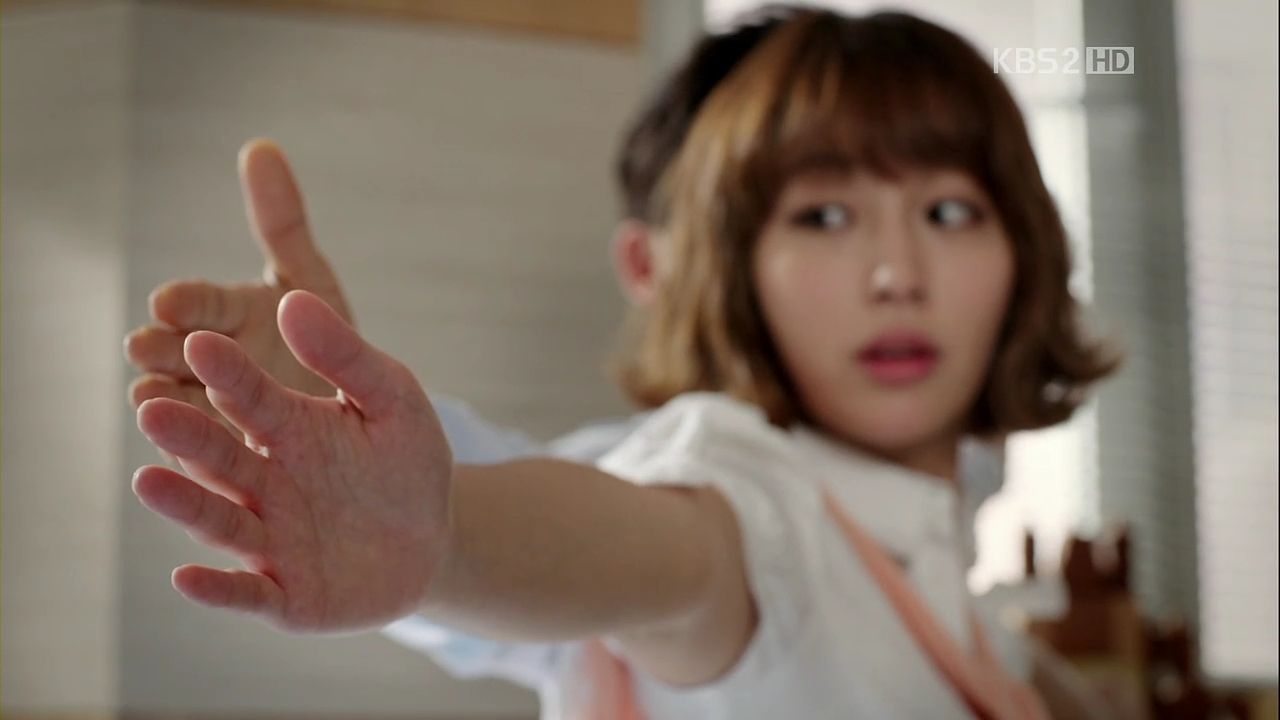 When Da Ran and Yoon Jae are pretend measuring their post-wedding bed, their arms and hands remain parallel to each other, never touching.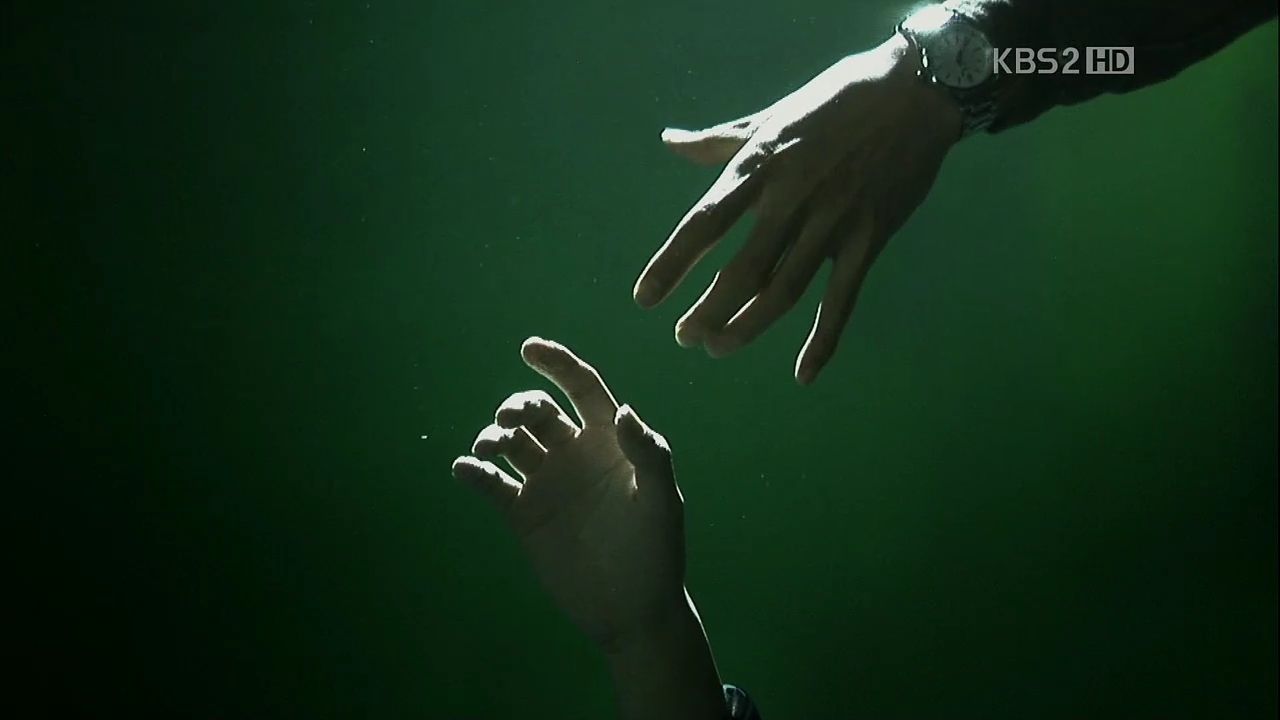 The most important hand holding of the drama so far? Yoon Jae reaching out his hand to grab Kyung Joon from drowning. Though strangely enough, we never actually see their hands touch. I wonder if that's a purposeful omission.
Da Ran grabbing Kyung Jae's hand, asking him to take good care of Yoon Jae's body since it's so precious to her.
Da Ran grabbing Yoon Joon's hand, crying as she misses Yoon Jae's soul which she believes is inside of Kyung Joon's body.
We see a flashback of Da Ran and Yoon Jae walking in the snow. His hand is warm after holding a hot beverage, and he gives it to Da Ran, who is wowed by how warm it is. Yoon Jae says it's just because his hand was holding the hot beverage can.
OT3 hand holding! Da Ran grabs Kyung Jae's hand and puts it over Yoon Joon's hand, hoping the simple act of the two men touching hands would switch their souls back. Not so easy there, lady.
But enough about the hands. How about how our two leading men looked at Da Ran the first time they each locked eyes with her.
Yoon  Jae "Oh no! Come to me……"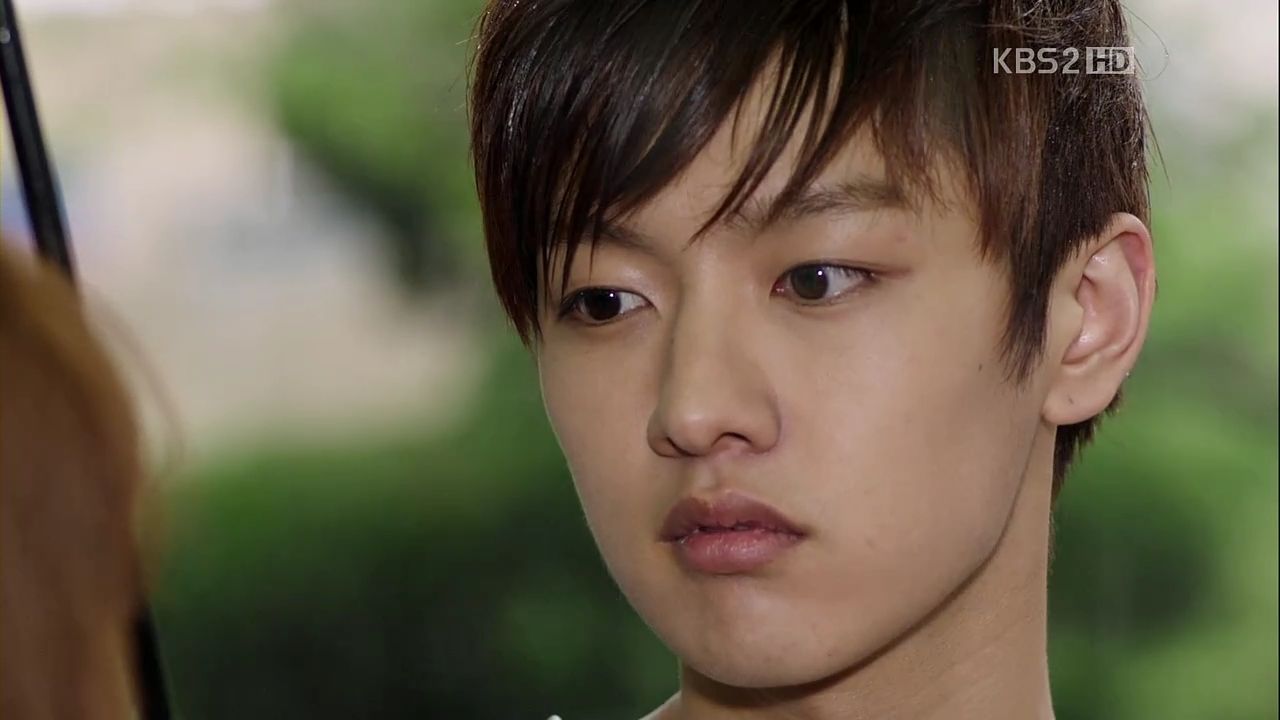 Kyung Joon "Hey baby. You have my umbrella." Come on, do I even need to explain why I'm on the Kyung Joon-Da Ran ship? It's in the eyes, peeps, it's in the eyes.
BTS videos of wedding banquet scene in Big:
http://www.youtube.com/watch?v=am7dQmMF3nU&feature=relmfu
http://www.youtube.com/watch?v=6hwOMdVNzNw