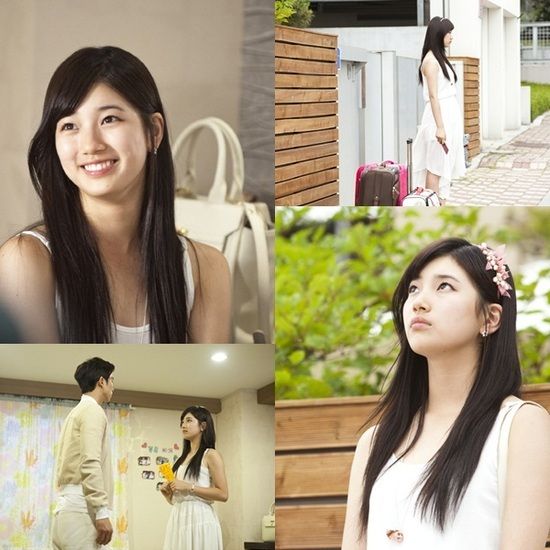 KBS released some new stills of Mari, who is looking prettier than ever, as well as the video preview for episode 9. The preview gets my blood pressure up, all on account of Mari. She's not dastardly, per se, but she's starting to really grate on my nerves. I suppose my patience is wearing thin with her because I see her actively trying to prevent Da Ran and Kyung Jae from getting closer, when really she has no such right. I like Se Young's direct challenge to Da Ran to fight over Yoon Jae, which to me is bitchy but at least candid about it. Mari just comes off as clingy and deluded, since there is zero indication that Kyung Jae reciprocates her interest in him. Likely its my eagerness for more OTP cuteness that makes me turn into a snarly wolf when I see a third wheel interjecting herself into the mix. Sigh, at least the Kyung Joon background mystery looks like it'll get revealed soon. I've translated the dialogue for the preview as well, so enjoy!
Preview for episode 9:
http://www.youtube.com/watch?v=pS9EmEXihVs
Mari: Even though your body is married to Gil Teacher, let your heart be married to me.
Choong Shik: Noona, are you really in China? Excuse me, you over there?
Mari: In truth the person married to Gil Teacher is Seo Yoon Jae. I did this so that you won't get confused about it.
Kyung Jae: I lost something under the bread. When you go inside look carefully for it.
Mari: Teacher, that (ticket), can I go instead?
Kyung Jae: Did someone come see him?
Female voice (nurse?): A very elegant lady, who appears quite wealthy.