Be still my shippy heart! I was on a K-drama kick the last few months hence I've been only casually keeping up with J-ent what with the Spring doramas more or less meh for me. Which is why I literally shrieked like a banshee last night when I read the exploding gossip making its way through Japanese media (and since then widely picked up by the C-news outlets as well) that Romeo and Juliet have fallen for each other. Sato Takeru and Ishihara Satomi starred in the latest stage production as the titular star-crossed lovers a few months ago in May, and I've been a shipper ever since I watched them in the cutest interviews in the promo circuit. A few days ago, the Japanese media has been widely reporting that various sources have confirmed that at the wrap party for Romeo and Juliet back in June, Takeru and Satomi were widely seen snuggling, holding hands, and then making out in front of the cast and crew at the restaurant where the party was held. This is me upon hearing this news ———-> \(≧∇≦)/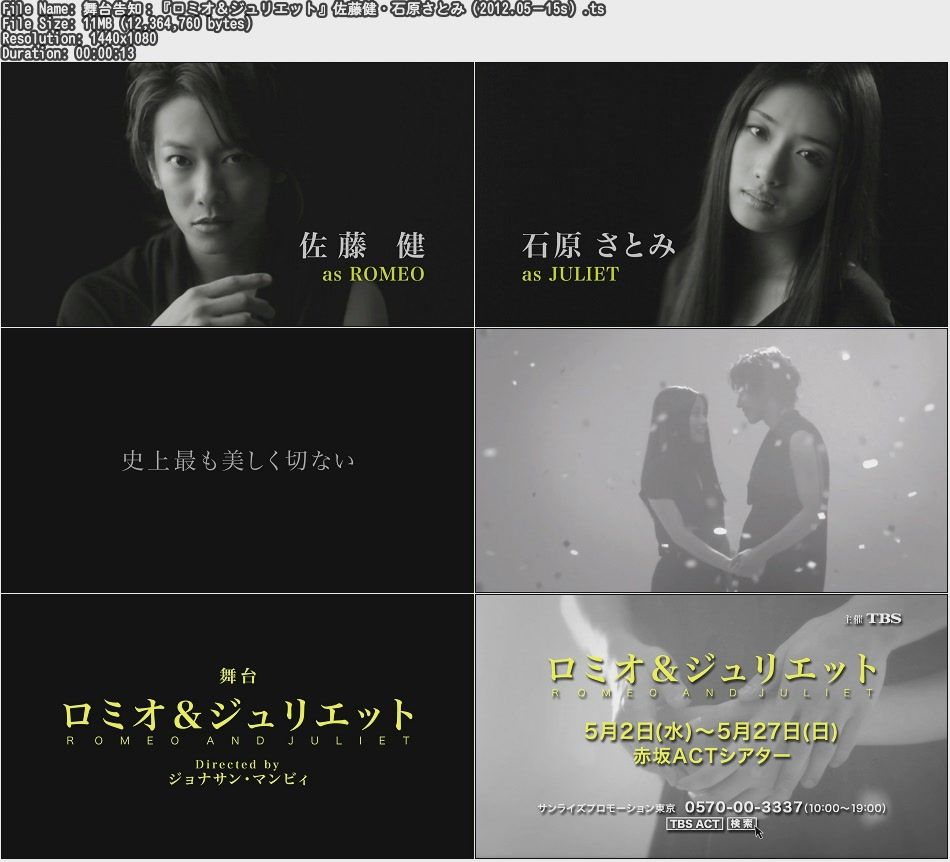 Here's a summary of the Japanese media reports: apparently Satomi wanted her performance as Juliet to be one of her seminal works so she quit drinking while preparing and performing so that her voice would not be affected in any way when she needed to say her lines on stage. So at the wrap party, she got to drink again and reportedly was very happy and tipsy. Initially Takeru and Satomi kept their distance so as to avoid being seen together, but after the party went on they got closer and closer, going from holding hands to finally making out. Apparently Takeru's female fans were very wary of him starring with Satomi from the get go, and he joked to his fans before that he won't ever be alone with her. But the cast and crew at the party said that the couple was in their own little world much like a scene straight out of Romeo and Juliet.
This comes on the heels of Satomi writing a cryptic message last month on her diary blog after Romeo and Juliet wrapped production. She wrote "Juliet is missing her lover. He's tender and has a great sense of humor…..Romeo really charged into my heart. Thank you." Apparently Takeru's fans were furious after reading this, claiming that Satomi was totally declaring her interest in Takeru. You can take this embarrassing anecdote to heart as well – the stage production had quite a steamy first night scene between Romeo and Juliet, with Juliet wearing a filmy negligee and Romeo wearing just boxer briefs, and after 25 performances, some audience members and even the crew have told the media that the two stage lovers were apparently getting quite intense up there and needed some covering up to finish the scene without it being too scandalizing.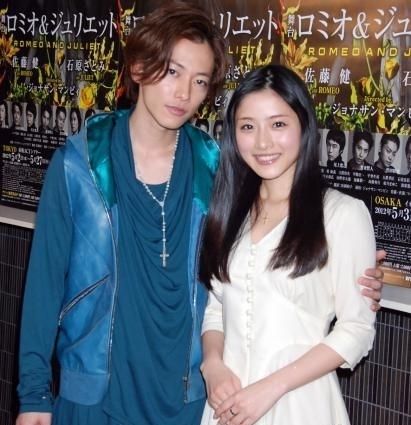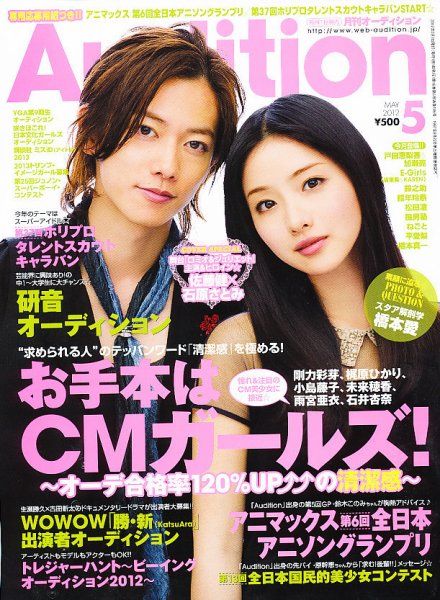 So what do I think of this gossip? Chances are that Satomi and Takeru did hook up, but whether they are dating for real or if it'll last only they know. Recently the J-media has noted that Satomi seems to have the lady-in-love glow about her, even before she started filming RMPW. And her performance in RMPW also lends credence to that since she's really exuding this warmth and fluttery feeling all over. Takeru has a reputation of being quite the co-star slayer, but similarly Satomi has the same image in the industry as Horikita Maki (quite minxy, if you get my drift).
I think it's wonderful that Japanese stars have more leeway to date each other without the media and their fans going as batshit insane as in Korea, though there is still a fair bit of scandal-mongering going on. There are also reports that Yamada Yu is visiting the set of RMPW often to keep an eye on her hubby (not that she doesn't trust him), but more to remind Satomi that he's taken. Ahahaha, even funnier is the news reports are all saying Yu is prettier than Satomi so what does she have to worry about. Anyhoo, let's end with some more pretty pictures from the lovebirds on the set of Romeo and Juliet.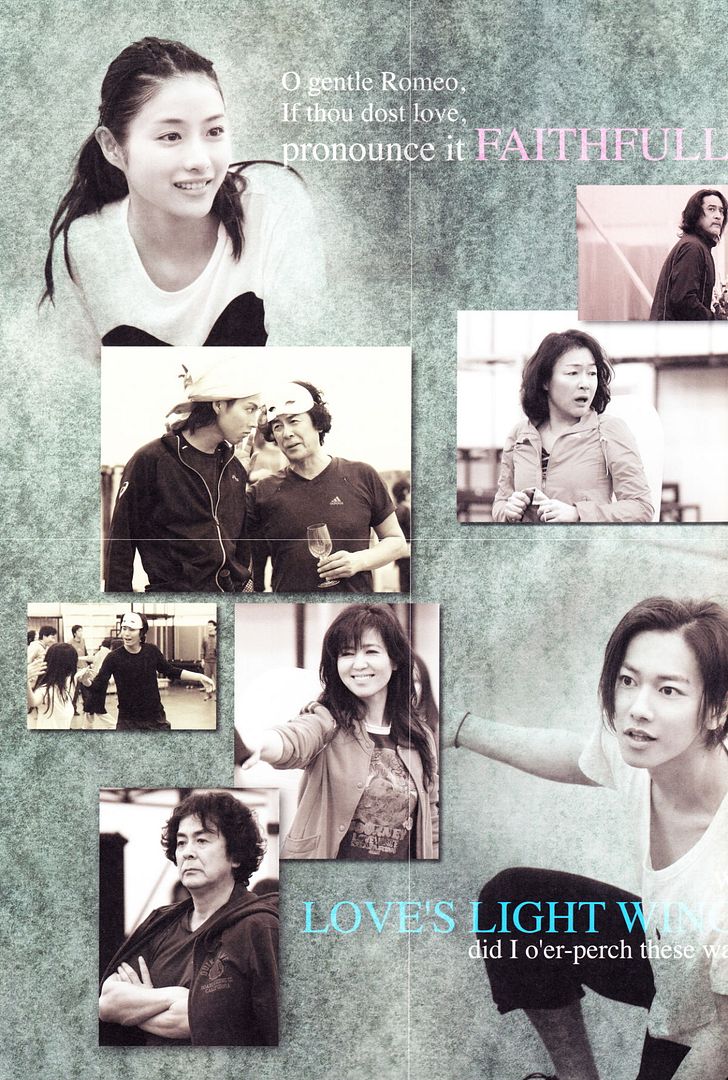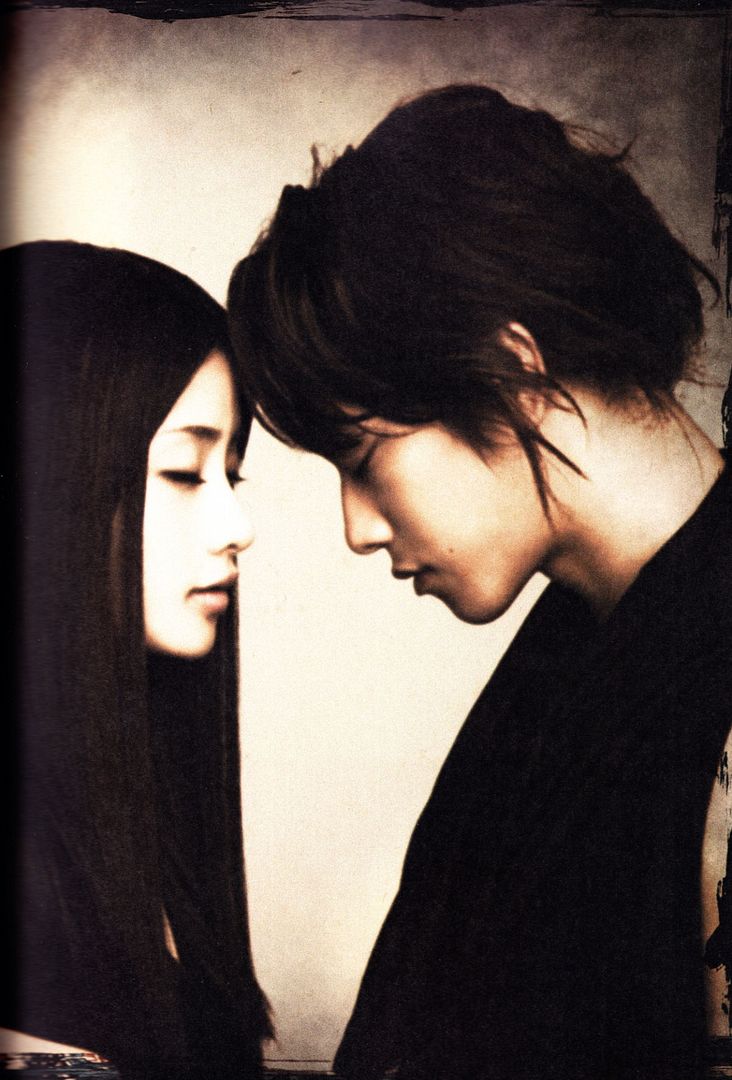 Thanks to this latest bit of juicy gossip, I've now learned that the Taiwanese media calls Satomi the "Japanese Ariel Lin." I don't know why but that made me crack up, especially since everyone around here seems to make the same connection as well. It's the lips, right? I feel so happy that in all likelihood my ship actually sailed here, which continues to validate my belief that many more co-stars have fallen for each other than are ever reported in the news or voluntarily going public. Just as an FYI, Satomi is two years older than Takeru. Way to go, noona-dongsaeng romance FTW!
[Credit J-news @ Livedoor, C-news @ Sohu]