Rich Man, Poor Woman is trying its best to drive me insane. When it's good, it's ridiculously good. When it wants to be frustrating, it can be so damn frustrating I want to pull my hair out. Which is not good, because I like my hair and a bald Koala would frighten young children. Episode 10 was interesting, and I won't say too much about it and save the analysis for the recap. Watching this dorama is a lesson in patience, because while it feels like a K-drama in allowing the characters to develop the romantic tension and focuses the story equally on the romance and the underlying corporate plot, it also stubbornly clings to the J-dorama style of keeping the OTP apart in every possible way until the final episode.
J-doramas have perfected what I call "the grand tease", which only works if we are so invested in the OTP that we're willing to wait for the well-earned payoff at the very end. I'm not sure following that path was the right thing to do in RMPW, because the narrative actually would have made sense for Hyuga and Makoto to confess their feelings to each other 2 episodes ago, rather than delaying it for the sake of creating tension. I'm disappointed that such fantastic chemistry between two characters continues to be kept apart for no real good reason, but I hope that the story can satisfactorily deliver the catharsis in next week's final episode for all the major plot threads so that the wait for worth it.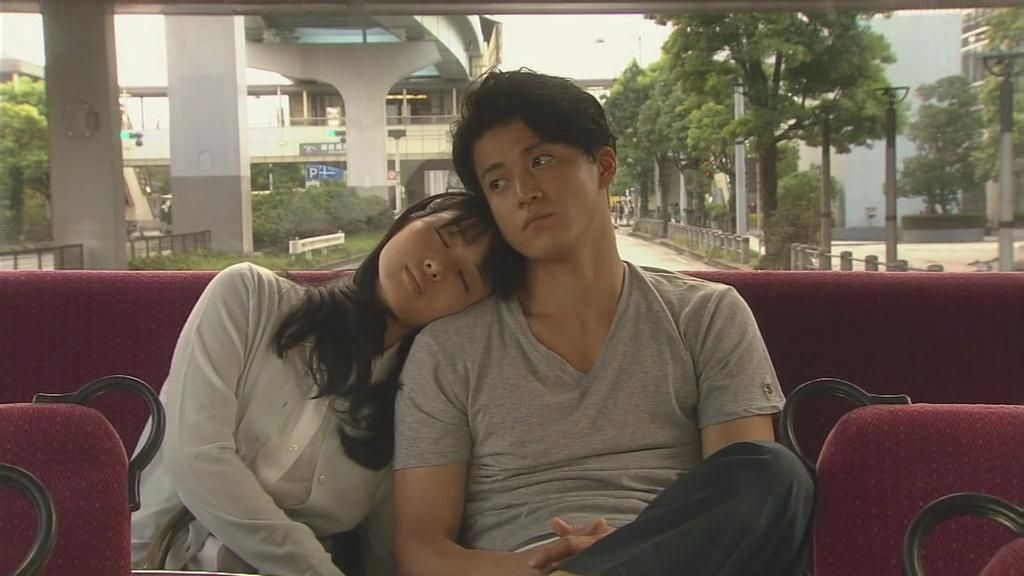 Episode 11 written preview (final episode):
Hyuga has returned to Next Innovation and he's rendered speechless by the monumental changes in the company. He still thanks Yamagami (for letting him know). He runs into Yoko, who has returned to her job at the restaurant, and they discuss how Asahina is still refusing to meet with anyone who visits him in the detention center. Yoko asks Hyuga if he's told Makoto how he feels about her? Hyuga says no because he thinks Makoto stayed beside him because of pity over him losing everything. Yoko is angry at his response. At this time, Makoto is at the lab and receives notice that her job location has moved to Brazil.
Hyuga has returned as President of Next Innovation and he holds a press conference. Makoto watches it and she can't help herself and goes to the company. She runs into Hyuga trying to hide from her. The two people who haven't seen each other in awhile awkwardly ask how each other is doing recently. Hyuga explains that the situation with the company is dire and this time he may not be able to do anything to save it. Makoto encourages him to work hard and hold down the fort until Asahina returns. She tells him that she's decided to go to Brazil. Seeing that Hyuga is really stunned at the news, Makoto tries to act like she's doing very well.
A few days later, Hyuga calls Makoto and asks if she wants to come to the company. Makoto is busy with work and declines. Hyuga insists that she can come after work is done, and he will keep waiting for her. Makoto is very torn, but in the end she agrees to go. Hyuga waits for her but dawn arrives and there is still no sign of Makoto. At that time Makoto sends him a text……