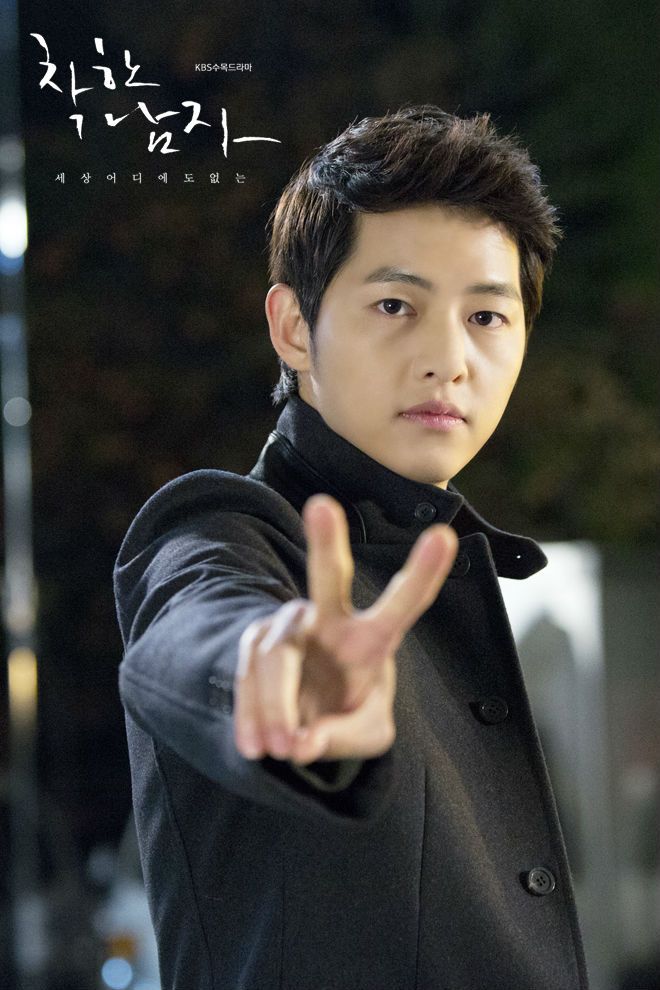 How does Song Joong Ki and Moon Chae Won stay so chipper during the filming of Nice Guy? Not only are they always giggling and guffawing and making funny faces at each other or the camera, neither of them are besieged with that horrible "I'm going to keel over and die soon" look of bone deep exhaustion that I typically see on the faces of the actors towards the end of a live-airing drama shoot. Just last month my heart was weeping over seeing my Jun Ki with eye bags larger than his eyes on the set of Arang. NG started filming almost 3 months prior to its premiere date so I knew the first few episodes were exquisitely produced, but lately its all caught up to the week-to-week grind and still all the leads come off looking like they are taking a walk in the park. I'm not complaining, just wondering what magic elixir Lee Kyung Hee is feeding her cast on the set. As for the story, I think Eun Gi's feelings towards everyone, and especially Maru, will be much more complicated and layered than simply that she's angry and wants revenge. That's just the gist of it, but ultimately she will never be able to ignore or deny her overwhelming emotional need for Maru, especially now when he's giving her all he's got and then more. I'm going to hit pause on rendering an opinion on what's to come and wait until it arrives because I trust Lee Kyung Hee continues to have her ducks all in a row. Until episode 17 airs, let's spend some quality time watching ChaeKi kiss and kiss and kiss some more in the BTS video from episode 15.
Preview for episode 17 (with English subs):
http://www.youtube.com/watch?v=vmu6tZlK6SU
Watch the latest BTS from the drama below where the two leads are filming the kiss scene at the end of episode 15. The kiss is way more seksi and intense than what we saw onscreen. Damn PD, why you cut away from the good stuff!