Whether we like it or not, whether we're ready or not, Nice Guy is ending this week. Are you ready? I'm ready, with tissues and medication by my side. Whatever happens in the end, I know it won't be a surprise or a twist ending for the sake of yanking the rug out from under us. At this point everyone is bracing for any character to die. Isn't that right? Maru is the most logical one to bite the bullet, what with a entire volume of emotional and psychological scars plus a clog in his brain just waiting to burst at any moment. Jae Hee could go as well, death being an easy way out for her to atone for her sins and leaving poor innocent Eun Seok being collateral damage. Eun Gi's death from her inability to claw her way out of a maelstrom of mixed memories and a mountain of lies and half truths is an acceptable way for her story to end. As such, we're like a band of people watching a lit firework right before our eyes, with our ears plugged and cringing at the imminent resounding bang. But will it go out with a bang or a whimper?
Will Lee Kyung Hee tell the story she wants, or the story the viewers clamor for? Will both be the same thing, and she always wanted a happy ending all along. We'll know in three days time, but I guarantee it'll be a doozy. How can it now, when the entire journey has been the most exhilarating of experiences, a melodrama that doesn't aim to be either dramatic or full of woe. It aims to probe deep into the recesses of the human heart, play with our minds, make us question our values. In Jae Hee's shoes, would we make the same choices as her? Hard to say. In Maru's shoes, could we let go of a pipe dream before it destroyed his life? Probably not? To walk in Eun Gi's shoes would be to wonder how a woman who locked away her heart could suddenly give it to a stranger, along with her conviction and her future. The long preview for episode 19 hints at what's to come but doesn't drop any humdinger of a spoiler. Nevertheless, I lapped this up like a thirsty desert traveler coming across an oasis.
Joon Ha meets with lawyer Ahn and admits that he was lying when he said that he didn't care if Eun Gi chose Maru. He claimed that if he loved someone he just wants her to be happy, he wouldn't want to possess her. That was him lying, he loves Eun Gi and does want her. He doesn't want Maru to have her. His plan all along was about Eun Gi regaining her memories, because he believed that if she did she would know how much Joon Ha loved her and would pick him. That is why he chose to keep the recording (of Jae Hee and lawyer Ahn at the scene of the Chairman's death) a secret. He intended to never reveal that. But now he sees it different. Love can be about letting go. That kind of love is stronger than wanting to be by her side. Letting her go is the strongest kind of love, and that is the only way Joon Ha can find happiness as well. He learned that from Kang Maru.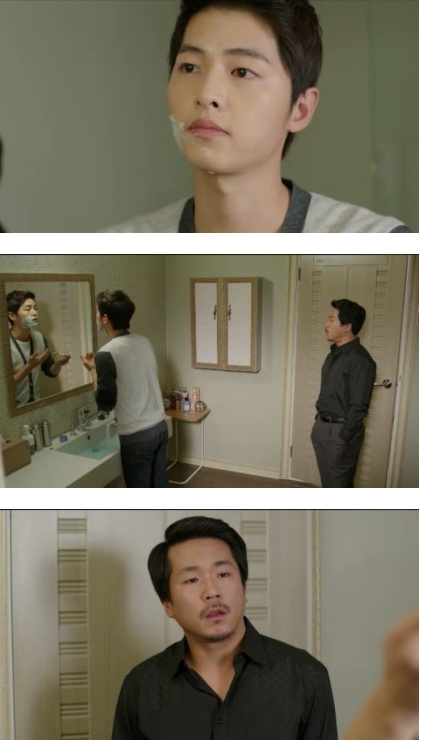 Jae Shik stands in the bathroom as Maru shaves. Jae Shik tells Maru that he has a knife in his pocket right now and if he were to stab Maru and kill him, he was promised an house. Maru is completely not shocked or worried and continues shaving. Jae Shik starts to shaken. Maru calls him hyung and tells Jae Shik that if he wants to kill Maru then to do it right now.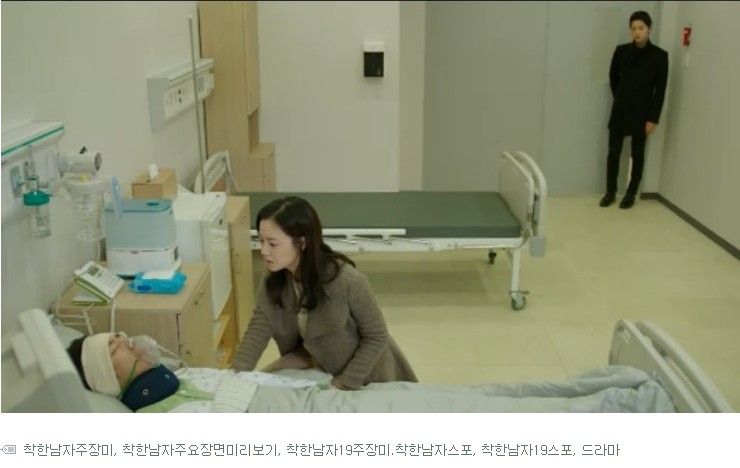 Maru arrives in the hospital room to see Eun Gi by Joon Ha's bedside.