Missing You ended today after a 21-episode run that saw domestic ratings averaging about 10 but plenty of fodder for discussion. Starring three high profile Hallyu actors in Yoochun, Yoon Eun Hye, and Yoo Seung Ho in the K-drama staple melodrama genre, the ratings never attained its anticipated highs despite a valiant effort on the part of the cast to act their hearts out. There is only so much the actors can do when the script is one of the craziest messes I've seen in quite some time. The writer threw a laundry list of woe at the screen ranging from assault and battery, attempted murder, unlawful imprisonment, kidnapping, rape, grand larceny, and then later on, plenty of actual murdering of people left and right. One or two of the above narrative events would have been enough to sustain a meaty melodramatic arc of childhood loves separated by circumstance and reuniting years later.
What happened was the writer chose to pour on the tragedy and in the end she started a story that grew too much for her to thoughtfully address every issue. The result was that she wrote towards the ending she wanted and nothing was ever dealt with in any way that made any sense. If the mere act of a happy ending for the OTP is enough for some viewers, then MY does deliver that. But if the viewer cares about the process of getting from point A to Z, then MY resembles a truck careening off the cliff and then magically appearing at the finish line first amid a pouf of smoke and a voila! The journey made no sense as the drama progressed and in the end, I watched with wonder that the actors so conscientiously went to work and acted this script out. When I stopped recapping MY, it was just that, I never said I wasn't planning to continue watching it. There is a certain this-cant-be-happening fascination with a drama so spectacularly failing at the scriptwriting that I cheerily rode this baby to the end.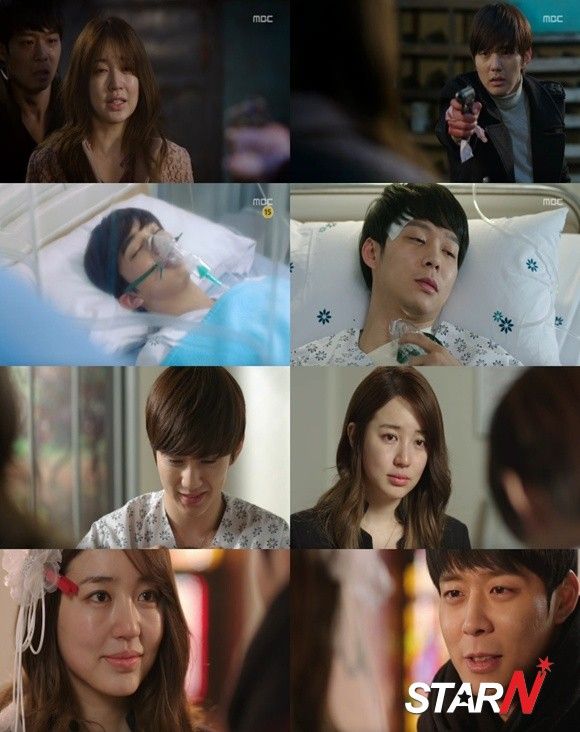 When all was said and done, Jung Woo and Soo Yeon got their happy ending. Han Tae Joon continued his one-note evilness to the end but was captured and incarcerated. Hyung Joon also gets life in prison once he's arrested after firing a bullet at Soo Yeon that was blocked by Jung Woo, who luckily didn't die from the shot and recovered in due course. Months later Jung Woo and Soo Yeon got married in a little church just by themselves and happily walked off towards the sunset, presumably he continues being a dogged cop while she a fashion designer. The epilogue has Soo Yeon imagining their childhood again, if nothing happened and she met Jung Woo at the playground and Jung Woo brought along his uncle Hyung Joon to meet Soo Yeon. Little Hyung Joon teases Jung Woo that he said his girlfriend was pretty. Then the three of them play happily together. But to get to this ending, the entire second half of the drama was sustained by the complete and utter collapse of Hyung Joon's character development.
I could go into detail about what the writer wrote were all the crimes Hyung Joon committed in the course of his life, starting with supposedly shoving the coke can under the brake to purposely kill Detective Kim, who he somehow knew was coming to take Soo Yeon home. But its pointless because all the details don't add up, and much like an accountant staring at books where the numbers are off everywhere, its best to just set it aside and accept that it's a lost cause. In the end Hyung Joon was everything bad – killing people for his own need, seeking revenge at all costs, insecure and vindictive, angry and loony. That set up the only viable conclusion for Soo Yeon to easily go back to Jung Woo and her past life without any attempt to resolve any past issues between her and Jung Woo. What's a guy running away when you are being raped, compared to a life with a crazed serial killer. Too bad Soo Yeon didn't entertain the thought of picking no one and resuming her life as a fashion designer and BEING EMPOWERED ALL BY HERSELF.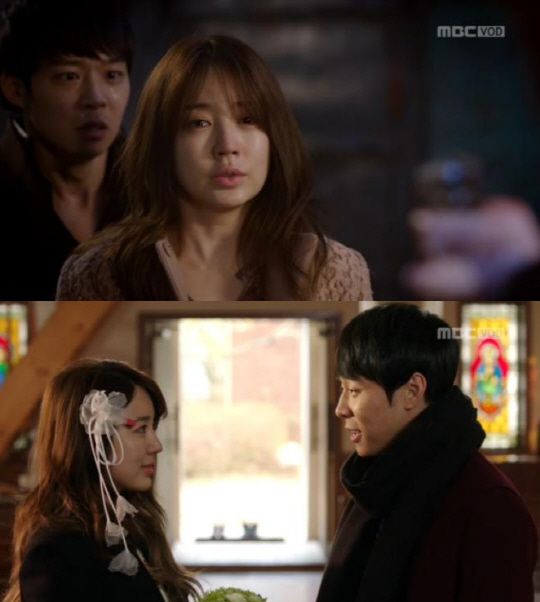 Dramas needn't be good in order to be entertaining, but I found MY didn't even warrant a place in the category of "so bad it's good". This drama premised itself on raising very serious issues of bad things happening to good people, but then failed to discuss or resolve any of the consequences of those bad things in a way that provided any positive takeaway. This wasn't a frothy rom-com about mistaken identities or fake marriages, MY set itself up as "serious" and "thoughtful" and "not afraid to go there on very painful events", which makes it inability or willingness to go through with showing how to heal from all those events in a healthy and realistic way all the more frustrating for me. I hope rape victims the world over will not watch this drama and believe that reuniting with a first love who has continued to love you this entire time and tried to atone for past failings is enough to fully heal from a horrific rape. This isn't just storytelling, this is telling a wrong and bad message.
I'm fine with the drama being about Jung Woo and Soo Yeon's love story, a thwarted first love with plenty of anger and misunderstanding and guilt, getting a second chance. Their eventual happy ending isn't wrong at all, its how the drama posited that Soo Yeon's rape trauma only needed Jung Woo's return to her life, the death of her rapist so serendipitously when she returned to Korea, and lots of kissing for her to magically heal. Apparently 14 years in France living a happy and productive life with Hyung Joon was just running away, and what happened after she returned to Korea was properly healing. This is such blarney I can't even. In the end Soo Yeon's rape became just a sensationalized plot device, the writer never delved into her lingering scars and her healing became the drama fairy dust method of "her first love cures all her pain."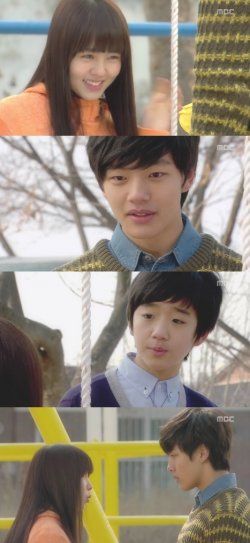 At the end there wasn't a single main character I liked – Jung Woo was overbearing and insensitive, Soo Yeon was inconsistent and weak-willed, and Hyung Joon was just a big bag o'crazy with the writer giving him all the following horrible personality traits of being clingy, weepy, sociopathic, vengeful, and delusional. Of course, his character didn't start off that way, and in the end when Soo Yeon told him that she just loved him like family, I started laughing at the absurdity of how their relationship was reinvented later on for the sake of packing on the OTP ship. Who the hell ever says to family (let's assume brother here) the following "the man I like" and then sleeps in the same bed with him holding hands, chilling on the sofa resting her feet on his legs and then later snuggling her head on his shoulder. I can accept Soo Yeon loving Jung Woo more, but the drama initially set her 14 year relationship with Hyung Joon not as platonic but as nebulously romantic (more him than her, of course) only to later toss it to the sharks and say it was all just family. That is one very incestuous family there if you ask me.
I can't say the drama was a grand disappointment since I tempered my expectations going in, but it was disappointing that even my little hopes were dashed with the slipshod writing that so exploitatively used a real and pervasive crime such as rape but never tried to tackle the aftermath conscientiously. Soo Yeon's healing is the stuff of drama tropes – the love of a good man, the supportive family, the death of her rapist for closure – when in reality rape victims deal with so much and go through even more to emerge from the emotional (and physical) hell of sexual assault. I was ready to take that cathartic and transformative journey with Soo Yeon but she ended up boarding a flying pig and getting her happily ever after that way. The drama is really beautifully filmed and lovingly acted, but ultimately its just another shallow K-drama claiming to discuss a meaningful issue but positing a conclusion that good triumphs over evil and love heals all. If I could correctly define MY, this would be a textbook example of a fantasy melodrama – no relation to reality except the fantasy construct the writer wants to showcase.