I've had these pictures from the 2013 Spring/Summer collection photoshoot for Korean apparel brand Chris. Christy (a total name ripoff of Victor/Victoria if I ever saw one) for awhile now waiting for the right time to post. Now appears to be the right time because I'm annoyed and need to set some fangirls straight. I initially was posting this to update folks on Won Bin, since the elusive actor does like 1 project every few years and in the interim coasts by with endorsements and god knows what, making a sighting of him as improbable as a glimpse of the Loch Ness monster while cruising around Lake Loch Ness. Now I'm posting this because of his endorsement partner Kim Min Hee, who this week confirmed that she was dating fellow high profile K-actor Jo In Sung. Because he recently did a popular drama That Winter, the Wind Blows with Song Hye Kyo, I've seen Kim Min Hee bashed left and right as not good enough for him, some two-bit not famous enough actress, not pretty enough….well, you get the picture.
When I came across these new Chris. Christy pictures a few weeks ago, I was reminded of just how striking and model gorgeous Kim Min Hee is, and here she absolutely rocks the chemistry with the usually closed-off Won Bin. When my Moon Geun Young was paired with Won Bin a few years ago for Basic House, it was one of the worst endorsement campaigns ever on the couple's chemistry (lack thereof) alone. Kim Min Hee is a terrific actress, one who went from sucking donkey balls when she first started to breaking through by sheer hard work alone in Noh Hee Kyung's exquisite Goodbye Solo, and now a A-list movie star In her own right. I'm of the belief that Jo In Sung is the lucky one to have landed her. She may not have pan-Asia name recognition as Song Hye Kyo, but she's an A-list actress in Korea on talent, star power, and critical acclaim. I love these Chris. Christy shots so check it out. I've also posted an awesome video from one of my favorite rom-coms ever Love Marriage starring Kim Min Hee and Kim Ji Hoon just for a nostalgic walk down memory land.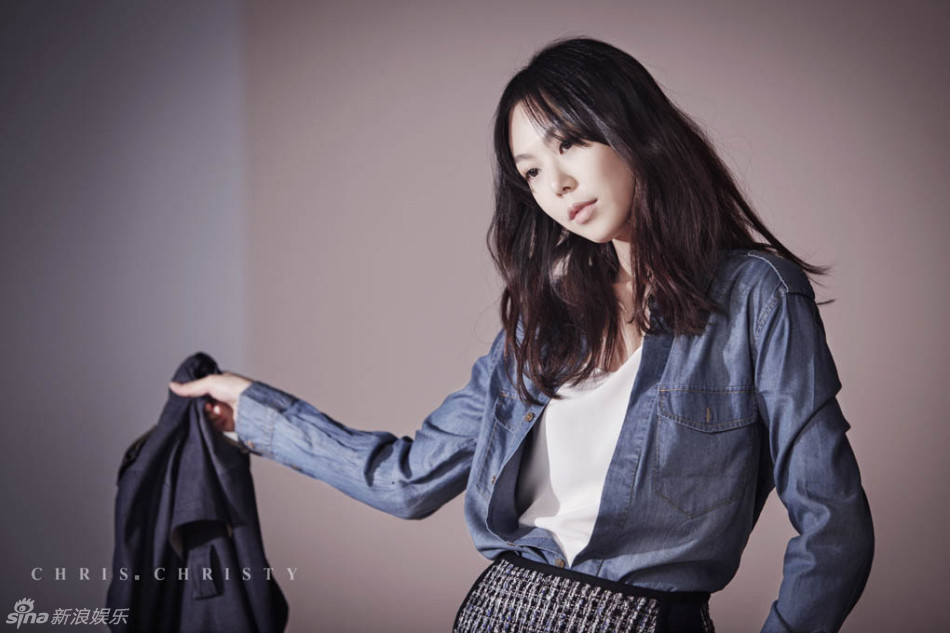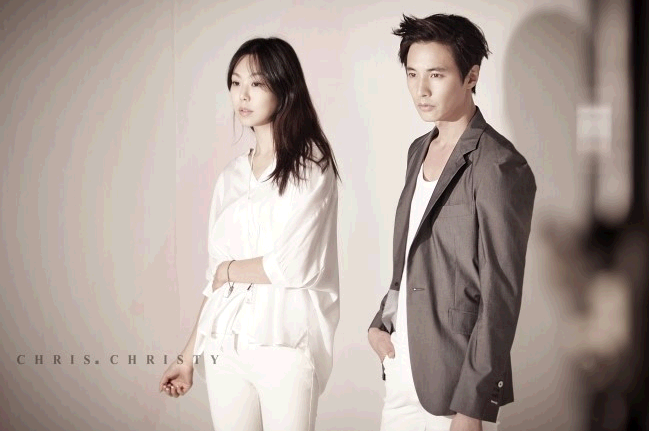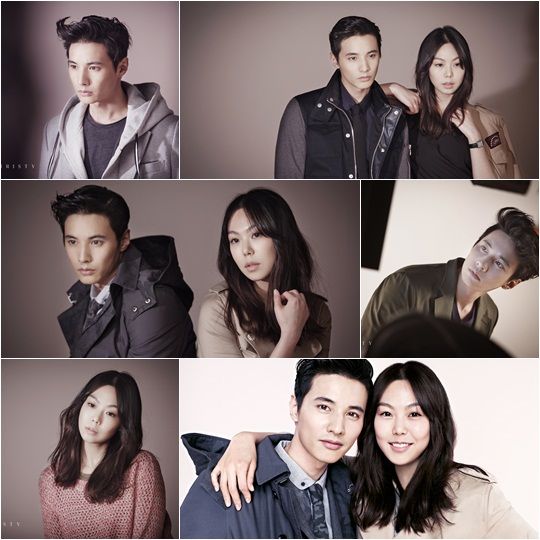 Kim Min Hee is not classically beautiful in the way Korean drama viewers have been force fed the same wholesome beauties of the girl-next-door variety. I think Song Hye Kyo and Kim Tae Hee are beautiful and all-natural in a mass market way, but Kim Min Hee (and Gong Hyo Jin and Kim Ok Bin) are the all-natural quirky beauties that add diversity, spice, and uniqueness in the increasingly homogenized world of "beauty" in Korean entertainment. I recently saw a gif of all the 2013 Miss Korea contestants in a flashing slide and its the most freakish thing ever. Every single girl looks exactly the same (big eyes, high pert nose, cheekbones, shaved jaws, wide smile) that the gif looks like one girl going through many different hairstyles. Its moments like this which make me appreciate beauties like Kim Min Hee even more.
Won Bin and Kim Min Hee for Chris. Christy:
I think Love Marriage as a drama is only so-so narratively. But it has some great quirky characters and fantastic cast chemistry, especially between Kim Min Hee as the matchmaker extraordinaire and Kim Ji Hoon as the divorce lawyer. Watching this MV makes me want to find time to rewatch the entire drama again, it really is so entertaining and low key with a sweet romanticism that isn't overdone. If K-dramas have redefined makjang, this drama goes in the opposite direction and personifies restrained and mellow. Love it!
Love Marriage Kisses MV: