You what know cured me sobs from today's sad episode of Who Are You? Flitting around DC and Baidu and finally (I mean finally) hearing some underground rumors about the casting of the other male lead of the upcoming Ha Ji Won mega sageuk Empress Ki. Joo Jin Mo has already taken the role of King Chunghye of Goryeo who is one leg of the love triangle, but its been 3 weeks since his casting and no word on who is playing the Yuan dynasty Emperor Soon Jae (aka Emperor Huizhong of Yuan born Toghun Temür). Apparently MBC is having a hard time casting this role because (1) they need someone younger than Ha Ji Won because Empress Ki was a few years older than her husband, (2) this actor needs to have the screen presence to go toe-to-toe with former Baeksang winners Ha Ji Won and Joo Jin Mo (she won Best Actress in film for Closer to Heaven, he won Best Actor in film for A Frozen Flower), and (3) the network is having a hellish time trying to balance historical accuracy with trying to create the look for Toghun Temür because the Mongolian hairstyle in the 12th century was unimaginably hideous (I've included a picture below). So for those three reasons, this role is quite coveted but hard to cast. After weeks of trying to dig up any nugget of information, I finally heard the rumored actors in the running and boy is it a very juicy list. I'll tell you at the end of the post which two guys its purportedly down to, but the script has been discussed with six K-actors ranging from seasoned to a lightweight relative newbie. The rumored six are Jo Hyun Jae, Park Hae Jin, Lee Jin Wook, Yoon Si Yoon, Jung Gyu Woon, and Park Seo Jun. Take a minute to digest that. My reaction ranged from yay! to huh? to hhhhmmm to nyet! to meh to buh? Of these six only one guy has significant sageuk experience and that is Jo Hyun Jae who headlined the 56-episode Seodongyeo with Lee Bo Young and got his breakthrough as the second male lead in the Jang Hyuk sageuk Daemang. Though I figured the drama was going younger for this role since it was offered to Jang Geun Seok first. I am supremely curious who gets the final selection. Who's your pick? My vote easily goes to Jo Hyun Jae.
Park Hae Jin.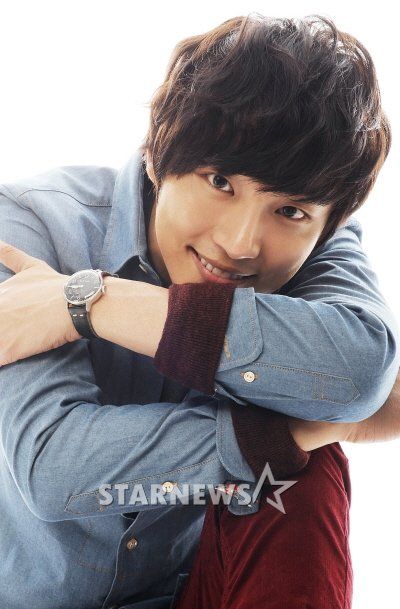 Yoon Si Yoon. I love Yoon Si Yoon. Y'all know I do. But as the Yuan Emperor opposite Joo Jin Mo? Er, not yet young padawan, not quite yet.
Lee Jin Wook.
Jung Gyu Woon.
Park Seo Jun. Despite talks with all six actors, at this time MBC has purported narrowed it down to between Jo Hyun Jae and Park Hae Jin, who are the two most logical choices in this group. Yoon Si Yoon is too flower boy to make a convincing Emperor who stole back his throne from his usurper brother. Lee Jin Wook can brood well but I don't see the acting depth and gravitas required in sageuks. Jung Gyu Woon looks more like the Emperor's bodyguard than the Emperor and too beastly for this role. And Park Seo Jun, as adorable as he is and he's just so easy on the eyes to watch in the currently airing I Summon You, Gold, has barely any acting experience much less sageuk experience. His inclusion in this list seems like a joke to me, but Keyeast has clout so who knows. You know what? I don't like him but I'm surprised current It-boy Lee Jong Suk isn't on this list, but he's busy with two movies so he can't do it even if MBC wanted him.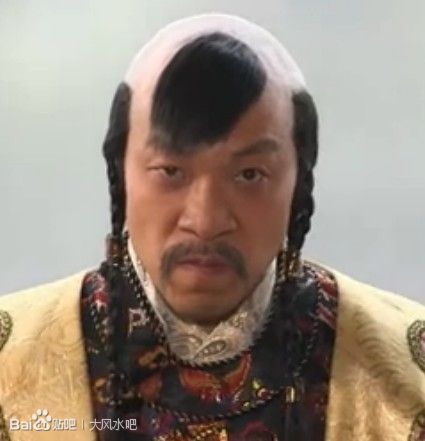 The above picture is how K-drama sageuks portrayed Mongolians in the Yuan dynasty, this being a character in The Great Seer (Daepyungsoo) which aired last year. Clearly the male lead in Empress Ki CANNOT sport that hairstyle. EVER. I wonder if the other male lead refuses to commit until he is shown a costume and hairstyle fitting that would not require him to sport what is essentially the worst hairstyle in history. I can't even adequately describe it – partially-shaved head with two side braids and one dollap front comb-over on the forehead? Which genius came up with this?