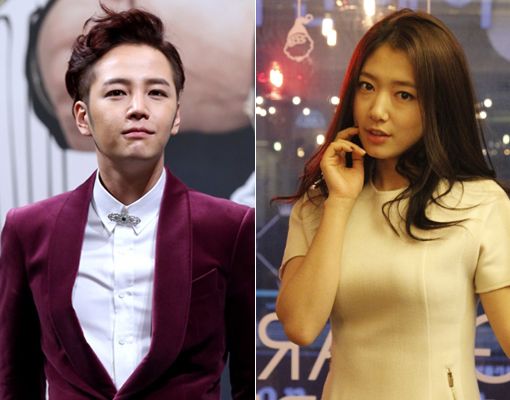 Is there an air of nostalgia lurking around these days? Why else would I suddenly feel like it's 2009 now and the crazy days of You're Beautiful have just passed? Last week the leads of YB Park Shin Hye and Jang Geun Seok re-teamed for their umpteenth CF collaboration together, this time all the way over in China to shill for an orange juice line. It was cute but nothing to write home about. This week comes the two-fer treat for fans of GeunShin – they are playing lovers in a drama together! Ahahaha, okay that's maybe the full picture, sorry for trolling you guys but I couldn't help it. To clarify, they are making an online mini-movie together for as part of the CF model line up for Lotte Duty Free. You know, it's those line of stores that claims you are buying something totally cheap because you don't pay tax on it but that's mostly not true (trust me, do your price comparison research). Lotte Duty Free always has a sprawling cast of Hallyu acting and pop stars to plaster all over airports and this year a few new faces makes the list.
The hold-overs from previous year(s) include Jang Geun Seok, Choi Ji Woo, Kim Hyun Joong, the six guys of 2PM and whomever is not in the army for Super Junior. A few folks are gone like Rain and Song Seung Heon but in their places this year comes Park Shin Hye, Lee Min Ho, EXO, and Eru. All the celebrities will be filming their own CFs as well as being part of the over Lotte concept MV called "You're So Beautiful." See, what did I say about it feeling like YB is coming back to haunt me in an overwhelming way. Lotte is also splitting the team up into certain pairings to film a mini-drama set in various famous South Korean locales, The mini-dramas will be a tourist film and be transformed into a brochure as well for tourists visiting those places. Park Shin Hye will be playing lovers with Jang Geun Seok for their segment set in Jeju. Kim Hyun Joong and Choi Ji Woo are doing the Busan edition, and Super Junior will be handling the Seoul portion. I'm wondering if MinShin fans from Heirs will be upset that their man Lee Min Ho isn't doing the Jeju edition with Shin Hye? I'm personally super curious what the Jeju film will be like since its been 5 years and with how much Park Shin Hye and Jang Geun Seok have matured through the years it ought to be something worth checking out.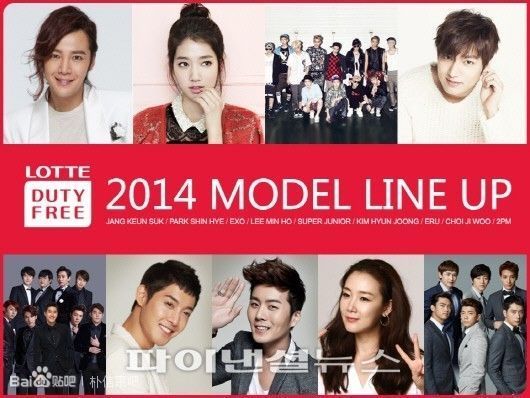 I know this is what Lotte deems as popular Hallyu artists du jour, but I'm a little peeved there are there three guy groups but no girl groups. Where's the gender representation people?