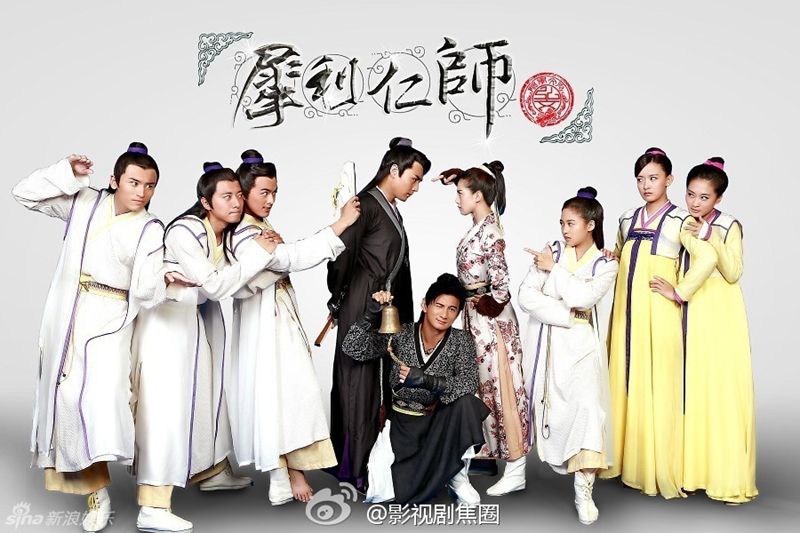 I can't be the only C-drama viewer out there blindsided this week by the unexpected and sudden premiere of Incisive Great Teacher. This was the period comedy drama starring Liu Shi Shi and Nicky Wu filmed after they reunited on the turd Bu Bu Jing Qing, but since BBJQ just aired it's weird to see Incisive Great Teacher following on its heels. I'm glad I didn't stick with BBJQ past a few horrific first episodes otherwise I might be in need of medical assistance and also overdosed on too much Nicky and Shi Shi. As is I still have the bandwidth to check those two out, the question is whether Incisive Great Teacher is any good? The first teaser posters last year were a-dorable, but a few months ago I watched the first teaser trailer and ran away screaming. It was soooo bizarre with the rapping music and the cartoony feel transitioning into a straight up wuxia melo. Shi Shi and Nicky were really on fire with the chemistry but the story and execution was leaving me cold. When the drama premiered this week, I gamely checked out the first six episodes and have decided to park myself with it until it either goes off the rails or stays cute until the end.
Incisive Great Teacher isn't incisive or great in any way, but it's genuinely funny and quite charming. I found myself laughing out loud many times and smiling at the earnest silliness. I felt the same way watching Perfect Couple so that might be a good point of reference. Nicky and Shi Shi play against type from Bu Bu Jing Xin – Nicky is a government agent sent to go undercover at a teaching institution to ensure that the new government decree to admit women is implemented while Shi Shi is an on-the-shelf feisty daughter of a martial arts master who butts heads with Nicky and decides to become a teacher at the same school to hound him. The story revolves around the school with Gui Gui and Ye Zhu Xin leading a pack of mixed gender students who bicker and banter their way to growing up, getting an education, and predictably pairing up and falling in love. Same goes for Nicky and Shi Shi as rival teachers who also find themselves battling a greater government conspiracy. What makes Incisive Great Teacher fun to watch is the mile-a-minute dialogue coupled with goofball antics. The entire episode 1 consisting of a mistaken martial arts battle followed by a street confrontation over a smushed baozi versus a shattered priceless heirloom hits all my funny buttons. Hope this ones stays good but it's definitely worth a look.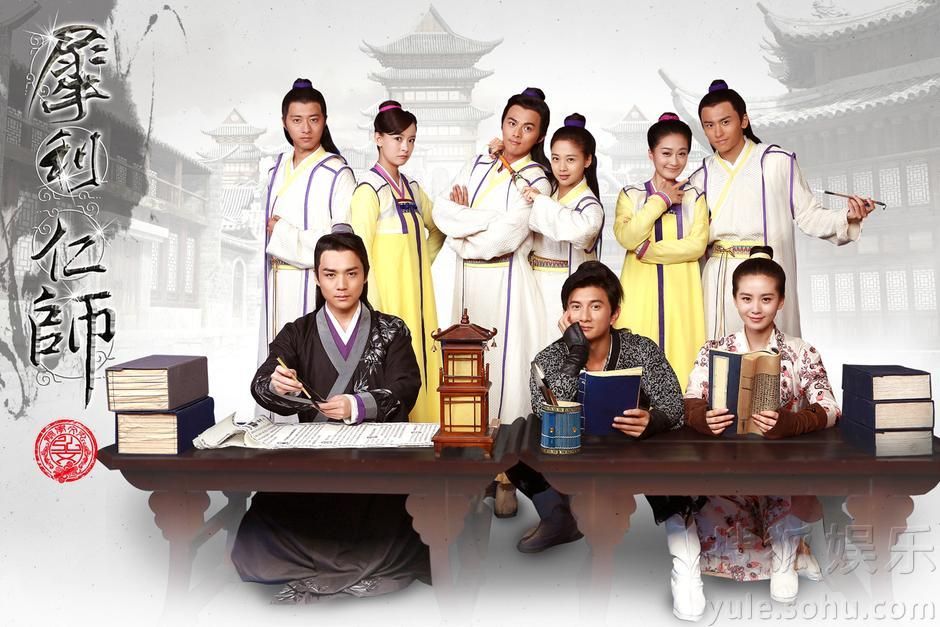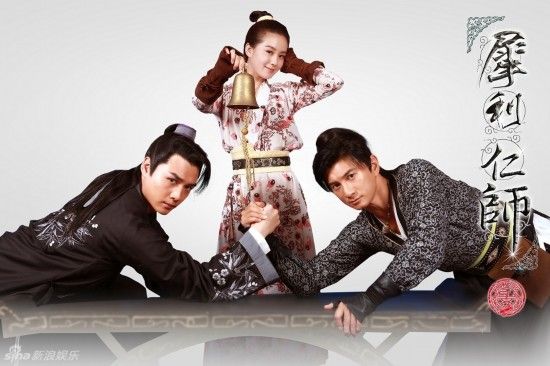 I love the chemistry of the three teachers – Liu Shi Shi's Lu Yun Fei with her impetuous candor and hilarious desire to win over Nicky's wisecracking and goofy Liu Ao Tian, rounded by with Huo Zheng Yen being the straight man so far as literature teacher Nie Wen Xing. The school scenes are by far the best parts of this show, with the teachers bickering and the students engaging in all sorts of shenanigans.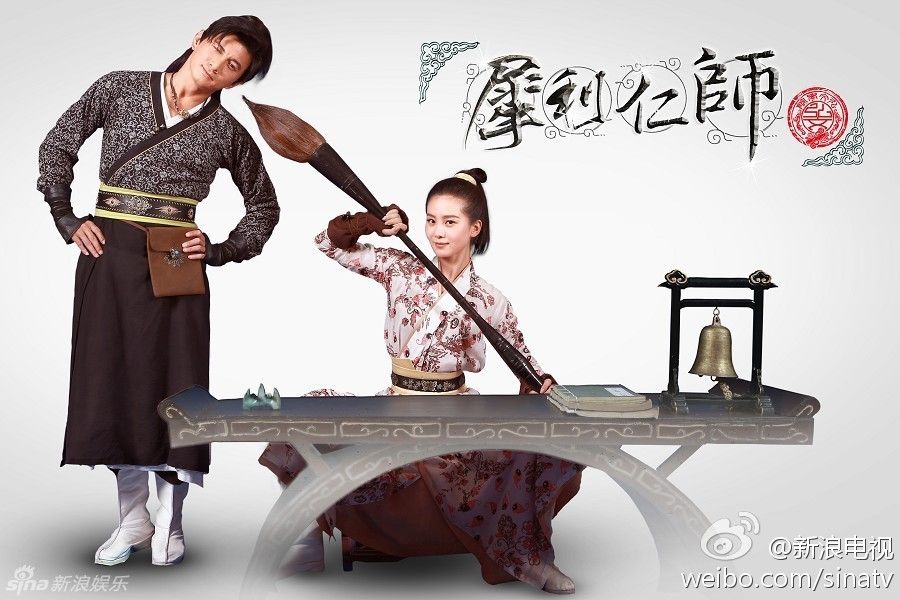 Ye Zhu Xin's character Fan Da Tong is my favorite character so far in the show (followed by Shi Shi's Lu Yun Fei). Da Tong is this uber-rich boy who constantly munches on fruit and has the quippiest mouth this side of the Yellow River. He's your typical rich spoiled jerk except he's hilarious and harmless. His meet-hate relationship with Gui Gui's Song Wen Wen is the usual perfect bickering OTP set up but he makes it so entertaining and refreshing to watch. Gui Gui's character is a tad annoying when she's trying to be all righteous poor person but when she gets her goat up in any interaction with Da Tong then she becomes as fun to watch as he is. These two are totally stealing the drama IMO, and Ye Zhu Xin's scenes easily merit a highlight reel all on his own. When he's pestering the school to let him take the entrance exams had me just rolling on the floor in laughter. The boy's comedic timing is impeccable.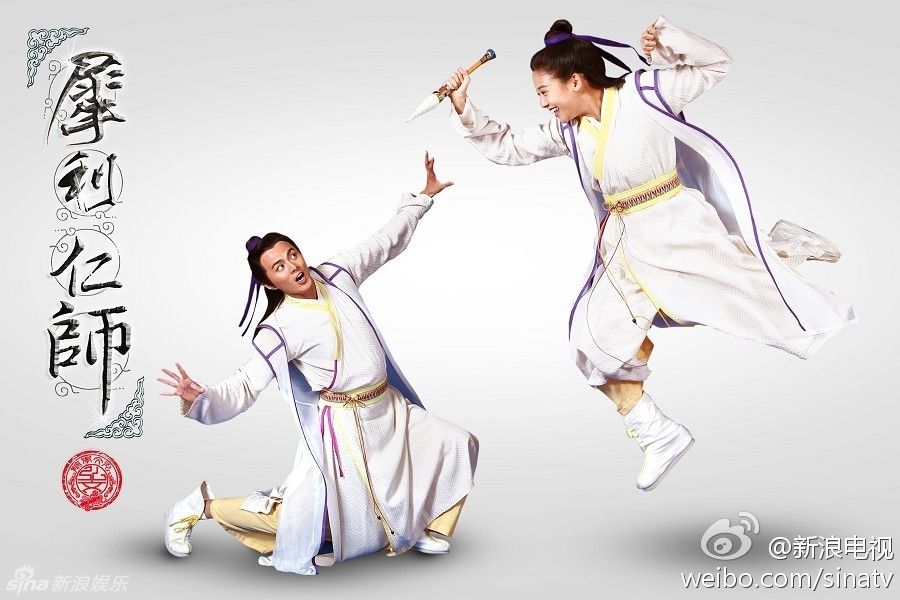 Ultimately what makes IGT work is that the drama never takes itself seriously and goes all out on being dorky. The manga snippets are not overused, the low budget feel is wrapped into just letting the characters spark off each other while the actors seem to be enjoying themselves immensely.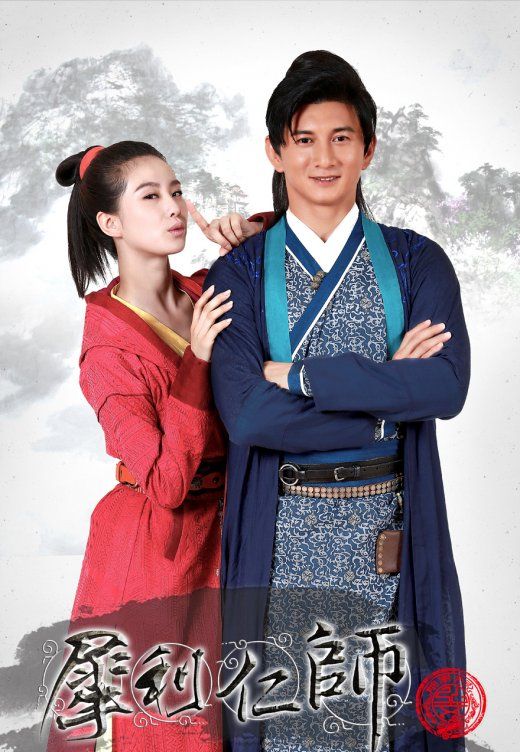 The trailer below is worth it for Wallace Huo's hilarious cameo as a government official and apparently also Yun Fei's first love. His few scenes in the trailer had me spitting out water in shock and glee along with when things get angsty between Shi Shi and Nicky and they start emoting in their usual effective and moving delivery. The wonderful new OST song that plays in the trailer is sung by Nicky Wu called "A Promise That Cannot Be Said" (不能说出口的诺言) and is the ending theme for IGT.
Official Trailer for Incisive Great Teacher: