I am so in love already with the upcoming SETTV Friday night drama that is taking over the In a Good Way time slot that I'll forgive it for changing its name yet again. The drama formerly known as Love Meets Cupid (爱情遇见邱比特) changed its Chinese title to Like One Person/Like to be Alone(喜欢·一个人) and appeared to settle on the English title Love Myself or You. All of that was fine and dandy for me and then the press conference arrived yesterday for the drama and I discovered the English title is now Pleasantly Surprised. Huh? Color me not pleasantly surprised since the title has like zero correlation with the Chinese title. Oh SETTV, can't you leave well enough alone? With that said, the drama released a 15-minute long preview that is A.W.E.S.O.M.E. Freaking so good I was salivating over the food porn, the lovely cinematography, the refreshing female lead who is capable and self-sufficient with a truly meaningful backstory, and a male lead who may be a rich chaebol heir but is also nice, talented, and considerate.
I'm grateful this drama has no annoying perky female lead with an inexplicable attitude problem, no rich arrogant wounded male lead needing emotional saving, plus plenty of great conflict revolving around the denizens of a French cuisine restaurant. The full cast includes Puff Guo as a capable sous-chef, Liu Yi Hao as a French chef masquerading as an intern, Lene Lai as Puff's rival sous-chef, Sean Shao as the head chef who likes Puff's character, Jolin Chien as Lene's brother and a food critic who is also Puff's college sorta boyfriend, plus a bunch of nice looking interesting supporting characters in roles ranging from best friend restaurant manager to punk rock waiter to goth pastry chef. The teasers and 15-minute trailer are all so addicting right off the bat that it does it job and then some, making me immediately want to watch more of this story and spend more time with the characters. All signs point to the pairing of Puff and Liu Yi Hao hitting a home-run so here's to hoping Pleasantly Surprised ends up being Totally Anticipated Awesome. Check out the drama goodies below to whet your appetite.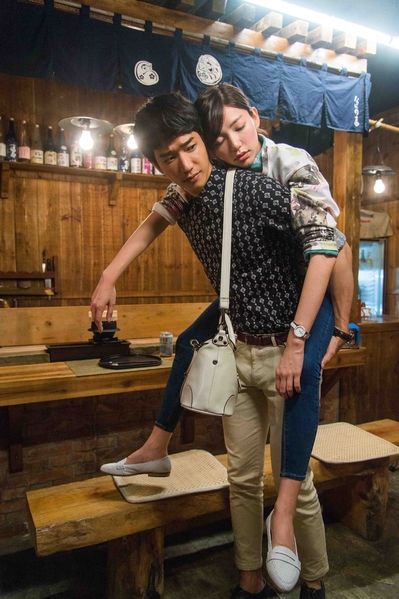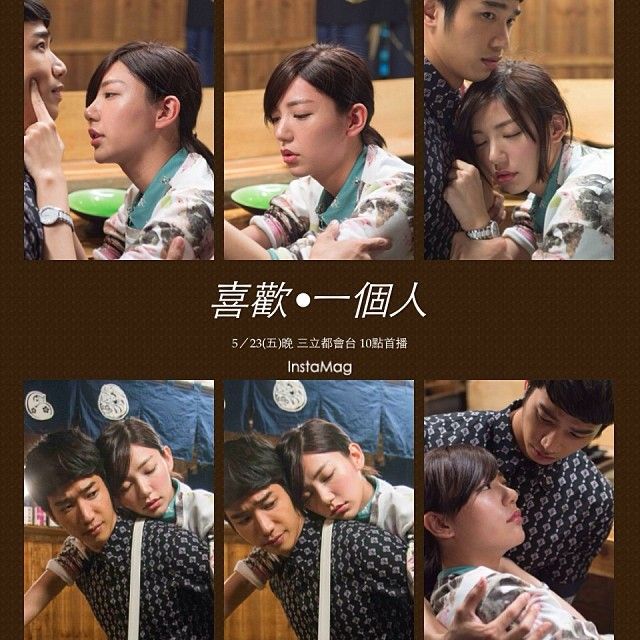 Puff Guo plays an aloof chef de partie at a French restaurant where her a persistent suitor played by Sean Shao works as her head chef. Her rival at work is another fellow chef de partie played by Lene Lai, and I'm already crying tears to see two capable female characters who are in positions of power at work and shown to be good at their jobs. The head chef decides to have the two chef de partie compete so that he can decide which one becomes his sous chef. The two chef de partie split into teams with the other assistants and under-chefs in the kitchen and each produce a classic French dish. Liu Yi Hao plays the son of the restaurant owner who loves cooking and has no desire to take over the family business. Mom and Dad sweetly try to wheedle him back by asking him to be an intern at the restaurant for a month and afterwards they will stop bugging him about taking over. He agrees and arrives at the restaurant on the day of the sous chef competition is underway.
The head chef designates him as the judge and he picks Lene's plate which we later find out is because the head chef secretly sabotaged Puff's dish. He's been wanting her to fail so that she will agree to date him thinking he can take care of her, but she's so stubborn and self-sufficient that she refuses to be cowed by his repeated attempts to woo her. Puff has been working her butt off for years trying to become the sous chef so Puff vows to make Liu Yi Hao's character's life a living hell at the restaurant. He quickly finds out that she was his childhood sweetheart (and wonders why her personality changed so much since she used to be sweet and bubbly) and they also end up as neighbors living in the same floor in the same apartment complex. Puff's taking care of her orphaned nephew who will end up bonding with the nice uncle next door and of course it'll bring the OTP closer together.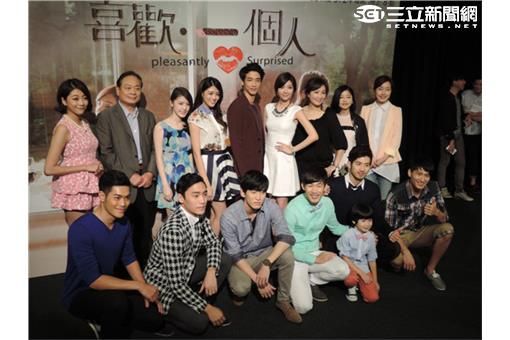 Everything about the set up of Pleasantly Surprised rubs me the right way (purrrrrrr, moar please). I can't get over how refreshing Puff's character is, she's not mean because she's angry and bitter, she just likes to be alone. What is wrong with that? Nothing. But Liu Yi Hao comes into her life with his ray of sunshine and rivers of warmth and just this sincerity in wanting to reconnect with the sweet girl he used to know. It's first love without any baggage and just a tiny thread that gives him more reason to want to get close to her, but he's already fascinated by what an odd girl she is. The way she lights up around food but closes up around people. Puff and Liu Yi Hao look so good together I'm already "Aaron who?" and dying for the romance to start. It'll be a slow burn but that's the best kind there is. This drama doesn't look stupid in the least. Watch the trailer and teasers below and enjoy!
15-minute Long Preview for Pleasantly Surprised:
Short teasers for Pleasantly Surprised: