Holy moly is the first official teaser poster for the upcoming KBS sageuk Joseon Gunman glorious beyond belief. It definitely looks more like a movie poster than the typical drama fare that tends to stick the big face of the lead (or all four leads) on a page and call it a day. The man in the poster wearing a Joseon outfit but carrying a gun on his shoulder is of course male lead Lee Jun Ki, but I just love how KBS doesn't need to sell his beautiful face and instead can allow him to be his character. Lee Jun Ki plays Park Yoon Kang, the son of Joseon's last greatest swordsman, a man who takes the first step towards Western modernity by trading his sword for a gun after suffering through a family devastation. It's pretty clear that he becomes disillusioned with the power of the sword against the overwhelming advantage of the gun, but at the same time his upbringing rooted in traditional teachings will clearly butt against his desire to fight fire with fire and become a gunman for vengeance. Seeing the poster for Joseon Gunman actually reminded me of how much I love KBS sageuk posters. Of all the three major networks, it's consistently the most creative and willing to promote the story/characters over the fan power of the lead actor or actress. A few standout posters from recent KBS dramas that I can summon from the back of my mind include the black-clad form of a woman holding a sword in The Blade and Petal, the two lovers kissing against a orange-red Palace sunset in The Princess's Man, three weary slave hunters traveling through a desolate terrain in Chuno, and a vigilante Joseon Robin Hood sitting on a roof in Hong Gil Dong. A stunning drama poster of course is no guarantee of an actual good drama to come, but on its own merits deserve every bit of praise for the outstanding visual effort.
KIm Ok Bin in The Blade and Petal.
Park Shi Hoo and Moon Chae Won in The Princess's Man.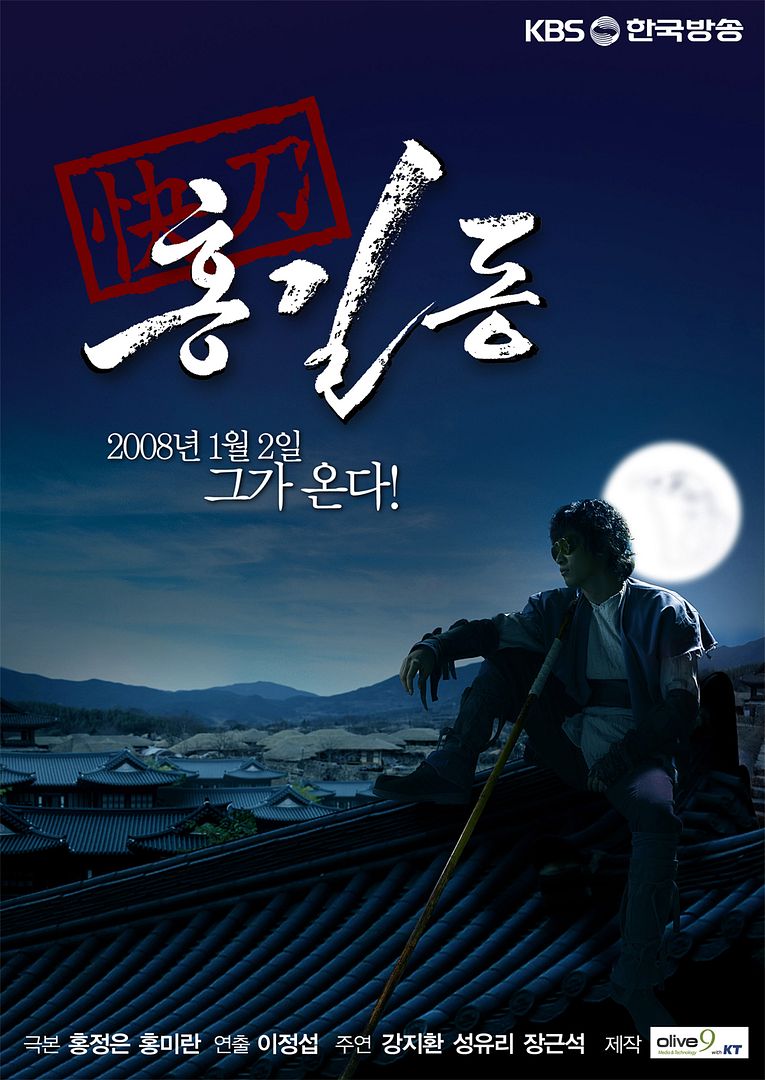 Kang Ji Hwan as Hong Gil Dong.
Jang Hyuk, Kim Ji Seok, and Han Jung Soo in Chuno.