It's been a particularly mentally exhausting week as a K-drama watcher following along with the current offerings. A few Wed-Thurs dramas got preempted for elections coverage thereby halving the drama fix, and then Dr. Stranger was the talk of the town in the Mon-Tues slot with its spectacular nose dive in logic, execution, plot, and continued fandom sniping behind-the-scenes. If I didn't like it so much in the beginning, I would drop this one like a hot potato because it's hella annoying to deal with fans of one ship continually saying the same complaints over-and-over, attributing every ratings uptick to their ship getting more screen time, and drops to the other ship pulling down the show. If drama viewers leave DS because of the last two episodes, it's because those two episodes sucked and there is no emotional grip on the central narrative anymore, not because one leading lady got way more screen time than the other. None of the characters make any sense on top of the story making no sense to begin with, and two wrongs together do not make a right.
There are a bajillion more interesting things in this drama than the romance element, which currently remains unequivocally two people who love each other (Jae Hee-Hoon) with nary a love triangle or any semblance of one in sight. Maybe a lopsided three-legged stool, but if I were a fan of Soo Hyun's character I wouldn't want her to fall for a guy like Hoon who is single-minded in loving one woman for the greater part of his entire existence. But I wonder if the writer will indeed try to amp up that pointless angle judging by the just released new stills from episode 11 showing Hoon goofing around with Soo Hyun at the hospital. I liked her character a lot early on but if she turns into someone who seeks out Park Hoon for reassurance, support, and guidance all the time because Jae Joon is a dickwad, then she'll turn into someone as hard to stomach as the opaque Seung Hee/Jae Hee hybrid that feels bipolar and without an understandable purpose. Right now none of the characters are likable so if I was the writer then resurrecting their characters would be the top priority since there is no way to make this insane drama suddenly make sense.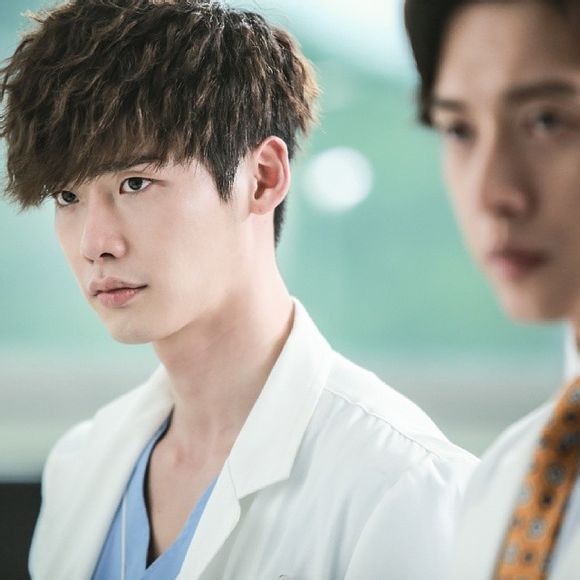 The word on the street is that the production has decided to quickly revise the script for episodes 11-12 this week (hence no previews yet) in order to right a sinking ship. I hope to god it's not to switch up the OTP because who ends up with Park Hoon is the lamest discussion worthy issue in this drama by far. I want to know definitively who the hell Jae Hee/Seung Hee is? What is the very important plan around PM Jang's heart surgery? What is Jae Joon's revenge plan other than convincing Chairman Oh to hand over the hospital to him? What does Park Hoon see for his life beyond living happily ever after with Jae Hee down the road? What does Soo Hyun really want, to be a good surgeon or to run the hospital and develop her talents behind the scenes? Will anyone ever stop Comrade Cha from openly lurking everywhere? When will the President of South Korea get a clue that his PM is plotting behind his back? Will Park Hoon's MIA mom make her reappearance? Will this drama ever be fun to watch again?