I'm not sure if this particular serious hiccup in Choi Sulli's career will have a happy ending but it's a big enough entertainment shocker to cover. Sulli first came to my attention almost a decade ago as a child actress playing a memorable part as the child version of Lee Bo Young in the sageuk Seodongyeo. Years later she popped back up as an idol in the SM Entertainment girl group f(x) but also continued to act here and there, with her most high profile drama being the K-remake of HanaKimi called To the Beautiful You costarring Minho of SHINee. That drama was terribly adapted from the source material but Sulli wasn't bad as the cross-dressing girl going to an all-boys school to cheer up her high jump athlete crush. She also has a decent sized part in this Summer's sageuk adventure movie Pirates with Kim Nam Gil and Son Ye Jin.
Despite having a lot on her plate, Sulli has been noticeably absent from promotions for the movie as well as her own group's promotions for their just released comeback album called Red Light. SM is having a terrible year in terms of internal group complications, the biggest of which was Kris leaving EXO and suing to get out of his contract, so Sulli's suddenly MIA status immediately got the netizens attention. SM's excuses went from she's sick to she's recovering to finally releasing a statement that she's taking a hiatus from all entertainment activities and subsequently all f(x) promotions for its just released album will also come to an end. She's in the pages of the August issue of Ceci magazine in a photo spread filmed in Hawaii back in June before everything went down. It'll likely be the last we see of Sulli anytime soon so enjoy the very pretty pics and whatever is going on I hope she's doing well.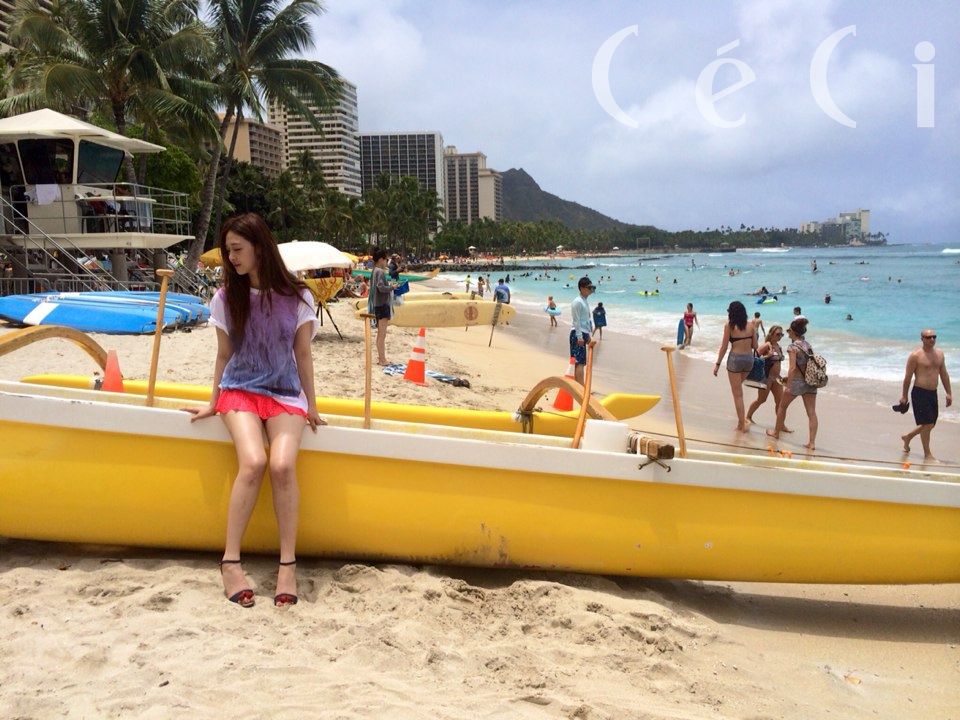 There are a ton of rumors and conspiracy theories and innuendos floating around about why Sulli took a break (if it is a break) and what's going on within the inner halls of SM. I like Sulli as an actress so am sad she's not going to grow into a better younger generation female lead with more acting gigs in the foreseeable future.