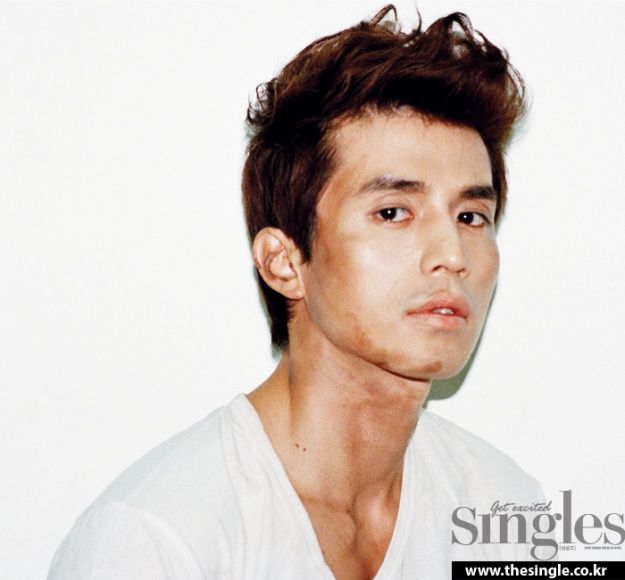 Everything about Iron Man gives off the whiff of something wrong cooking. KBS tried desperately to lure Ji Sung to the project after he delivered unexpected success with the melodrama Secret (Secret Love) but alas it was a no go. Then KBS admitted it was in talks with the unearthed overacting relic that is Park Shin Yang and even he passed on the project. With just four weeks left until Iron Man premieres, this weekend is a do-or-die moment for this project and the last minute acceptance by Lee Dong Wook to be the titular Iron Man means this drama is a definite go now. I'm surprised Lee Dong Wook has the stomach and stamina to dive right back into a drama filming considering he just wrapped 32-episodes worth of the makjang weekend melodrama Hotel King and is still filming the reality show Roommates. With Lee Dong Wook's casting and the still signed on involvement of Shin Se Kyung as the leading lady, reportedly Iron Man will blast off into filming ASAP.
The more I read about Iron Man the more I'm convinced this drama has actual supernatural elements and the male lead sprouting knives from his body isn't just metaphorical for extreme emotional pain. Lee Dong Wook's character is named Joo Hong Bin and is a typical K-drama rich handsome perfect man (rolls eyes). He thinks the world revolves around him and has a sharp tongue and finicky personality, but all of that changes when something happens which causes him extreme emotional trauma and leads to knives coming out of his body. This condition has been described as either a supernatural ability and/or disease and frankly I'd go for disease unless he used the ability as a power to fight crime. Shin Se Kyung plays Song Hae Kyo a meddlesome girl with a warm personality who interferes in the leading man's life and through love helps to heal him. I can tell you that Lee Dong Wook fans, as much as they want to see him onscreen, do not want him to take this drama and are overwhelmingly meh on Shin Se Kyung.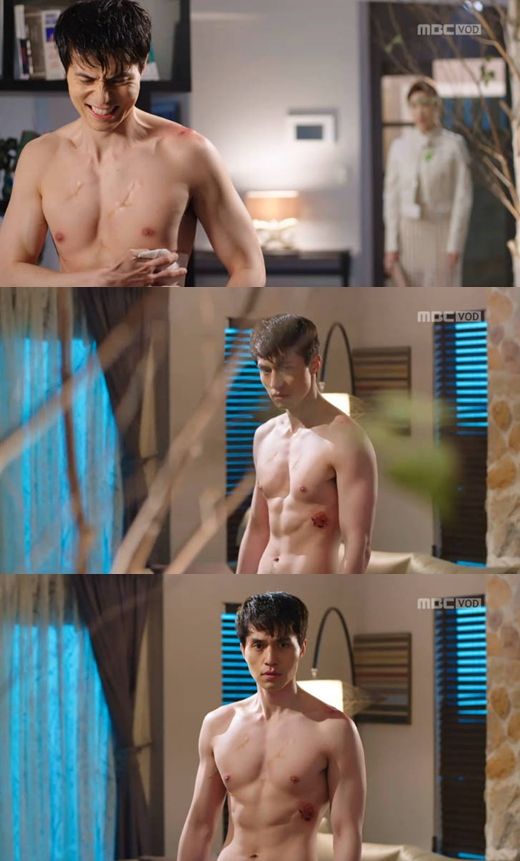 Let's start getting a taste of the two modes of Lee Dong Wook in Iron Man. This drama will clearly have an abundance of shirtless Lee Dong Wook scenes since them knives are sprouting from his body and all. Plus there is bound to be angry-horrified emoting from Lee Dong Wook (as sampled below from Hotel King) because he's so emotionally traumatized and all. Iron Man may be a treasure mine for even more dramatic and shirtless Lee Dong Wook screencaps then ever before seen in any other drama of his.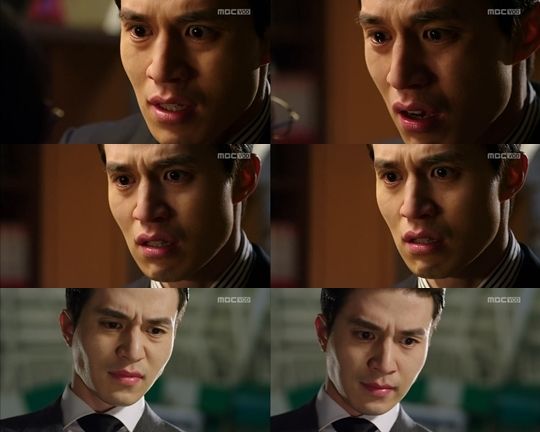 As for Shin Se Kyung, playing a plucky character here may help make her acting less annoying. I swear in Fashion King and When a Man Loves anytime she appeared I just wanted her face to do something other than look like a constipated sourpuss. I wonder if she's just like Jin Se Yeon, a very limited actress but if she plays a character I actually like (like Jin Se Yeon did in Age of Feeling and Dr. Stranger) then I'll find her bearable?