I'm calling this a threesome or three-fer what with the third set of wedding pictures to drop within the span of two weeks for yet another celebrity cross-border couple. C-actress Qi Wei and her Korean-American actor hubby Lee Seung Hyun (Nathan Lee) made headlines last month when he surprised her on the island of Saipan with a very romantic beach proposal. Even I was quite charmed by the effort he made, flying his family out from the US and her mom and closest friends from China, just to make the occasion even more memorable and special for Qi Wei. The proposal was followed by an impromptu beach wedding but like all marriages it's not legal til the paperwork is filed so the couple hasn't filed their marriage registration yet until their upcoming official ceremony in Las Vegas scheduled next month in September.
I sorta chuckle when I hear a couple is holding a wedding banquet in Vegas since that's the very place I associate with NOT holding a banquet and eloping to avoid the hassle. I've only seen Lee Seung Hyun act in a C-drama opposite his ex-girlfriend Ady An and he's easy on the eyes but not a good actor by a long shot. Still he has a decent charm onscreen and if he gets lucky maybe he'll do more projects with wifey Qi Wei who is totally a shining star in C-dramas nowadays. Her last drama Love Returns was a big hit plus she's also got her singing career which recently took another step forward with a collaboration with Junho of 2PM on a breezy peppy single. Their wedding pictures are some of the most unique I've seen taken in black and white like a series of head shots but capturing their quirky personalities and shared appeal. Too cute!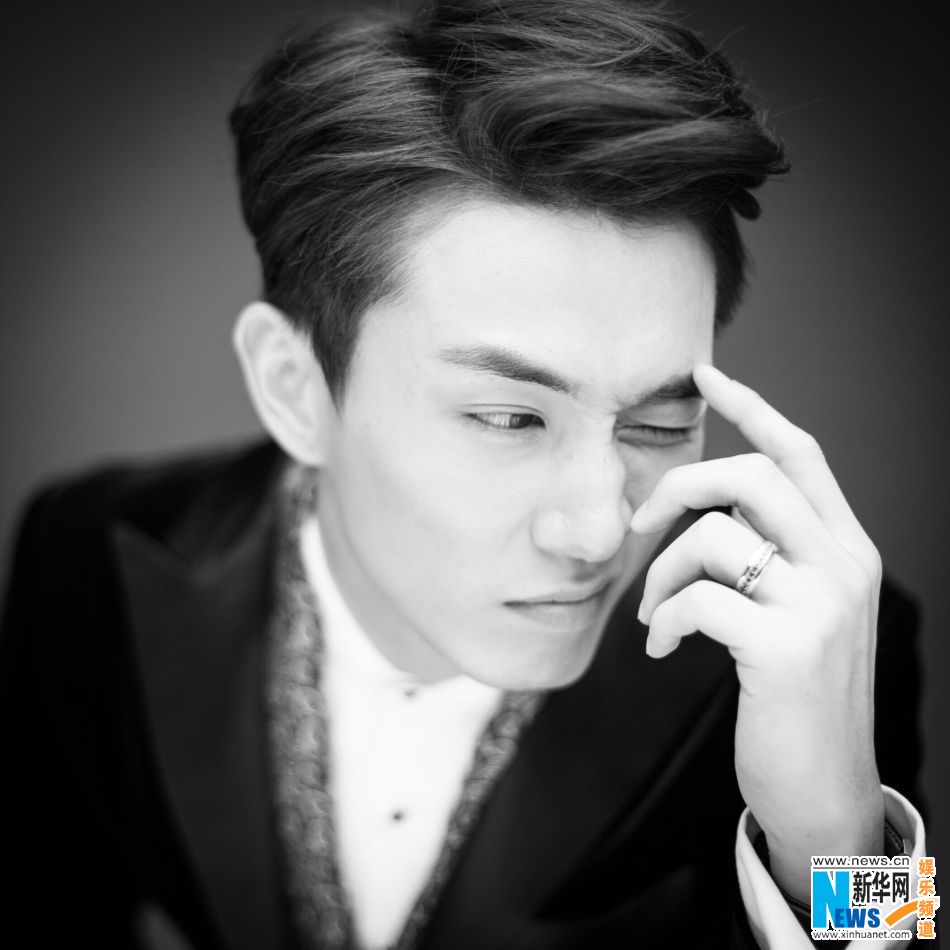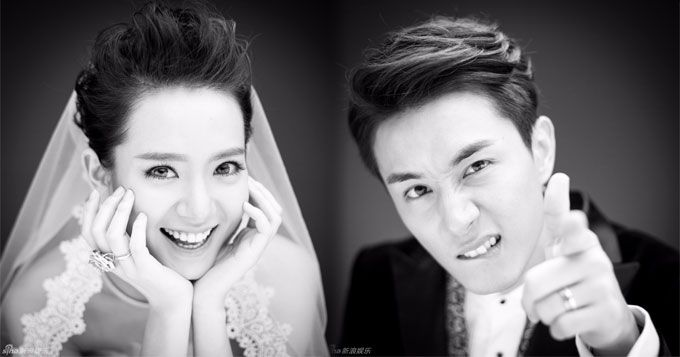 The C-media is speculating that Qi Wei is already pregnant as fans have seen her out recently where she was covering her belly while wearing a looser fitting top with hubby Lee Seung Hyun following close beside her as if making sure she didn't trip while entering and exiting a restaurant. I could care less if they pop out a baby tomorrow seeing as they are in love and getting married and really its nobody's business whether she's already expected or not.