The 9th annual Seoul International Drama Awards was held this week and came across as rather random in timing since I'm used to Asian award ceremonies either at year end or beginning of the year. This award definitely tries to live up to the word international in its title and doles out prizes for acting and dramas outside of Korea. This year's grand prize went to a French show called Kaboul Kitchen Season 2 but the most buzzed about K-drama of the year also walked away with plenty of awards. You From Another Star won Excellent Korean drama (no surprise) while It-boy Kim Soo Hyun took away Best Actor. SDA tried to split the baby by awarding Outstanding Korean drama to Heirs and Best drama serial to Empress Ki, leaving me scratching my head as to what exactly is different about the various drama awards other than a slight name change. Good Doctor even bagged a second place Best mini-series drama award behind the Norwegian show Mammon.
The MCs for this even were Shin Sung Rok, coming off well-received acting turns in YFAS and Lovers of Music (Trot Lovers), and Jin Se Yeon, continuing to get gigs after two back-to-back dramas this year alone in Age of Feeling (Inspiring Generation) and Dr. Stranger. The attendees at the ceremony were limited to the winners since they were contacted beforehand and a nice visual treat arrived when three of the most popular male actors in their respective Asian countries took the stage together to accept a triumvirate of online popularity awards. Kim Soo Hyun won for YFAS and alongside him stood Joe Cheng taking home the popularity prize for an older drama Love Actually and rounding out the trio was Hu Ge winning for his modern drama Life Revelation. The C-netizens were in a tizzy over Ariel Lin's two most famous and popular costars in Joe (It Started with a Kiss series) and Hu Ge (Legend of the Condor Heroes 2006 and The Little Fairy) being onstage together finally. I must say both guys look drop dead handsome, especially Hu Ge rocking the surprisingly smexy goatee.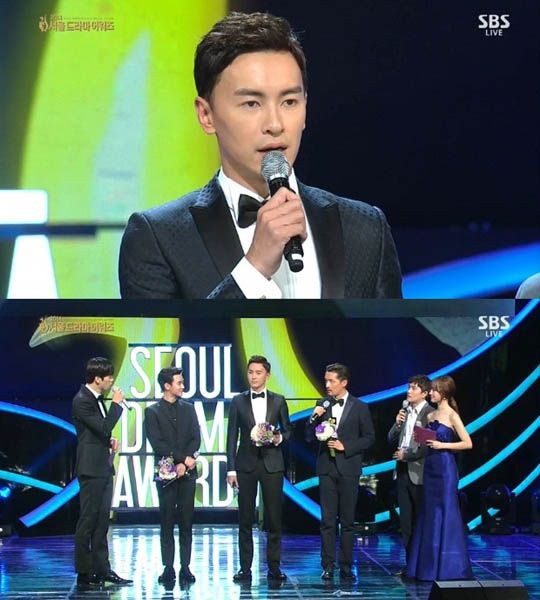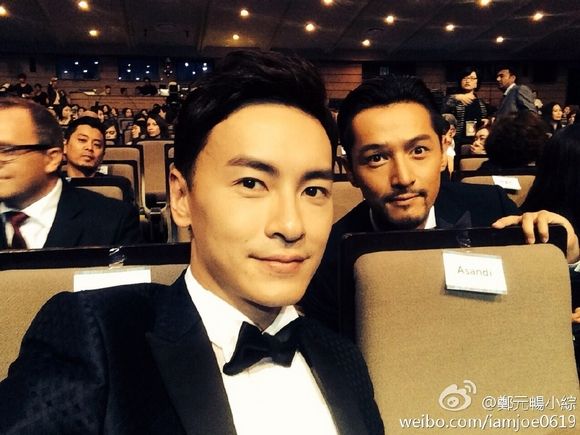 There is no denying that Joe Cheng looks soooooooo amazing in a formal tux with his frame and height. Even the normally super tall Hu Ge looks small compared to him, but it's seeing the two Ariel boys together that plasters a giant grin on my face. The only thing missing is Ariel looming right behind them going "but what about me?" as her two boys have eyes only for the camera.