With the spread of Hallyu so prominent and prevalent across all the Asian countries, especially in Mainland China, it's nice to see the occasional reverse happening especially with works that I personally love. The C-drama Bu Bu Jing Xin (Startling with Each Step), adapted from the popular time-traveling novel of the same name by writer Tong Hua, aired in Korea in 2012 and was quite popular despite being on a cable network. The Korean publishing house Paran Media got a lot of letters from Korean viewers asking for it to publish the source novel in Korean and the company did just that. Paran Media bought the rights to Bu Bu Jing Xin and the first print of 15,000 books were sold out and the novel has been reprinted four times since. Apparently most Korean novels, other than surefire blockbusters by top authors, have a first printing or around 2000 books only. Paran Media then scooped up the rights to Tong Hua's two other early novels Da Mo Yao (Ballad of the Desert) and Yun Zhong Ge (Song in the Clouds). Those who have been following my blog know that I translated all of Da Mo Yao and half of Yun Zhong Ge with both novels near and dear to my heart.
Da Mo Yao is more swashbuckling and passionate while its sequel Yun Zhong Ge more gutwrenching and poignant. The Da Mo Yao Korean version will go on sale this month in September in bookstores across Korea while Yun Zhong Ge is slated to be released by year end or early next year. Now there are murmurings that the Korean networks are eyeing a K-drama adaptation of Bu Bu Jing Xin but set in an era in Korean history rather than in the Qing dynasty. What the what? When BBJX aired three years ago and I was all over it, I did wonder which Korean actors or actress could possibly play stoic 4th Prince, thoughtful Ruo Xi, refined 8th Prince, plotting 9th Prince, boyish 10th Prince, free spirited 13th Prince, and earnest 14 Prince. Not to mention a hearty basket of supporting female characters to pass around. This is still in the discussion phase but I'm all for it and would be willing to go in with an open mind…..as long as the casting doesn't royally screw things up before the cameras even roll.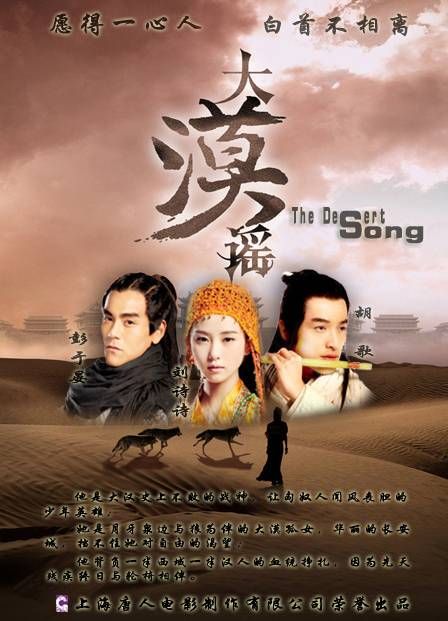 Both Yun Zhong Ge and Da Mo Yao have gotten the C-drama adaptation treatment but both have languished for want of an air time. Da Ma Yao is finally going to air in early October though it has gotten yet another name change. The first change to Legend of the Sun and Moon has now been changed yet again to Legend of the Wind. Whatever the dang drama title is everyone knows its the Da Mo Yao novel story so those who have been waiting can finally look forward to its arrival in a few weeks. Yun Zhong Ge fans will have to wait a bit longer as that drama will be airing at year's end in December. Better late than never I say!