HOLY SHIT. I'm seriously speechless right now. What the heck is really is going on at K-pop powerhouse agency SM Entertainment? I mean this less in a rubber necking way and more concerned about whether the company is having a mini-meltdown as I type. That would be awful for the remaining entertainers there trying to keep their head down and just do their jobs. This morning at 10 am Korea time, Luhan of the hit K-pop boyband EXO filed a lawsuit asking to nullify his contract with SME as invalid. Handling his case is the same South Korea law firm of Hankyul which is concurrently handling the contract nullification lawsuit of another EXO member Kris (Wu Yi Fan).
Luhan wanting to leave EXO has been whispered about for months now but devout EXO fans have insisted it was a smear campaign on the part of C-netizens wanting him to stop being a part of EXO and focus his career only in China. He was missing from various EXO activities in the last few weeks and SM has explained it away as Luhan suffering from exhaustion so was resting in Beijing at home. Btw, Kris went MIA a few months before he left EXO and SM also called it as Kris being exhausted and went home to Canada to rest. This shocking development will clearly add fuel on the SM fire that has been burning still due to SNSD kicking now former-member Jessica out two weeks ago. Can't everyone just get along?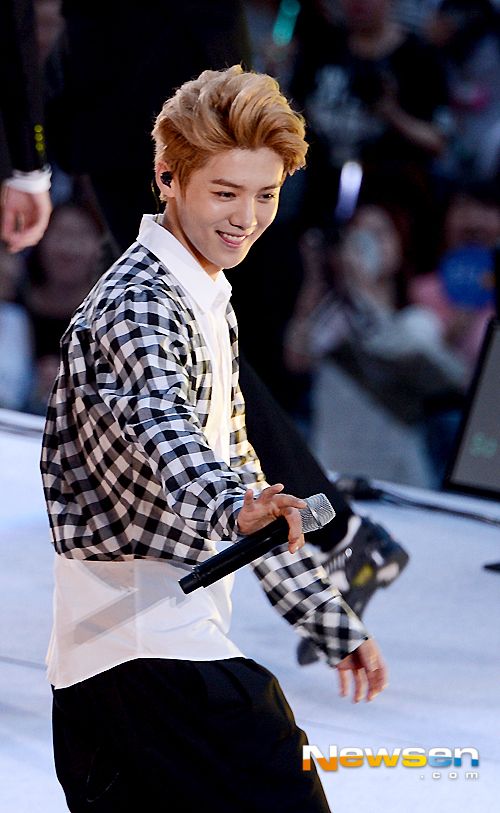 To get this out of the way since K-netizens are sure going apeshit right now and I expect the racism finger to be pointed (again) about how Chinese don't have the work ethic to cut it and/or are backstabbing ungrateful louts, Luhan is yet another SM entertainer who is Chinese that has filed a lawsuit to leave the agency, same with Kris and also with Han Geng who was formerly a member of Super Junior. Does three make a trend? No, statistically it doesn't and it especially doesn't hold up when three Korean entertainers in Jaejoong, Yoochun, and Junsu former of DBSK and now formed JYJ filed lawsuits against SM to leaving the agency.
From what little I know of EXO, it's split into EXO-K and EXO-M with EXO-M being the Chinese pop market focused sub-group. It's also the same sub-group that both Kris and Luhan belonged to. EXO started off as a twelve member group but with Kris and now Luhan leaving, it's down to 10 members with 6 in EXO-K and only 4 left in EXO-M. There are still two Chinese members left in EXO-M with Lay and Tao.
According to the fan gossip, which has turned out to be quite true in this case, Luhan had been in talks with SM regarding his issues (whatever it may be) and repeatedly asked SM to address it. He gave the agency a few deadlines, some of which passed, before he would take matters into his own hands and file the lawsuit. Last week C-netizens claimed he set the deadline as October 8th and lo and behold he filed the lawsuit the morning of the 9th.
Kris and Luhan were apparently very close in EXO and it's been less than 5 months since Kris filed the lawsuit to leave EXO so netizens will clearly drag his influence back in to try and explain why Luhan is also leaving. Who knows why but he did look majorly exhausted in the last few months whenever his picture popped up in the news. Either he's overworked and/or emotionally miserable, either way it's not the best idea for employer or employee to have someone so unhappy to be there stuck being a reluctant K-pop star.