Did anyone watch the just ended weekend drama Come! Jang Bo Ri (also known as Jang Bo Ri is Here)? I've only seen ten minutes of a random episode when I was recently at the jjimjalbang and watching whatever was on TV while lounging on the warm floor waiting for my massage. It happened to be Jang Bo Ri and I honestly would have no way to identify said drama other than Kim Ji Hoon showing up and I immediately made the connection to his being part of a currently airing weekend fare.
Kim Ji Hoon and his Jang Bo Ri leading lady Oh Yeon Seo graced the pages of July's edition of Singles Magazine and it's a photo spread that immediately reminded me of Yoo Ah In and Kim Hee Ah's risque spread for Vogue Korea while they were promoting Secret Love Affair. It's sexy enough to share as a retrospective – Kim Ji Hoon smolders wonderfully while Oh Yeon Seo's hairstyle is occasionally distracting. The lounging in a hotel room post-romp vibe is sexy but I wish there was more oomph between them.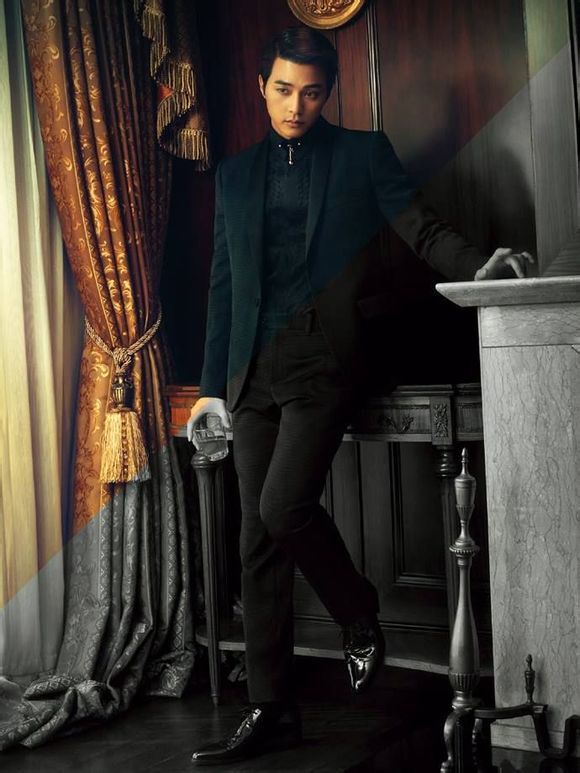 There was some sort of birth secret in Jang Bo Ri when I caught that episode and later when I checked the synopsis it became clear that this drama is all about a set of girls switched at birth who must now deal with being switched back. One is super rich and the other super poor, of course. Kim Ji Hoon is the male lead and his leading lady of Oh Yeon Seo, who I think looks a lot like Kim Hee Sun but with a less whiny voice. I've never watched a drama with Oh Yeon Seo from beginning to end but have seen enough of her here and there to find her serviceable but not really leading lady charisma material. With that said, the weekend drama with fifty-episodes is a different beast and it looks like Kim Ji Hoon has comfortably parked his career there after last year's Goddess of Marriage. If Nam Sang Mi can just back out and do a prime time drama with Lee Jun Ki, I'm hoping Kim Ji Hoon can as well because Jang Bo Ri smells like every overdone weekend drama story mashed together.