Things appear to be winding down in the public and personal side of the recent K-ent scandal where A-list movie star Lee Byung Hun was blackmail by two young ladies using a recorded racy late night conversation. One of the blackmailers was Dahee of girl group GLAM while the other being a model who claimed she was having an affair with the married Lee Byung Hun who recently passed the one year marital anniversary date with K-actress wife Lee Min Jung. The two ladies were swiftly apprehended after Lee Byung Hun reported them to the police, and even the judiciary is moving fast on this case as the trial started last week.
Since the news broke Lee Min Jung has reportedly been spending time overseas whether for work or to stay away from the media attention, and since returning to Korea she had been staying at her parents house rather than the newlywed home she shares with her husband. Yesterday Lee Byung Hun left Korea reportedly for work commitments in the US and at the airport he made a public statement to the gathered media where he apologized to his wife and family for the pain this situation caused.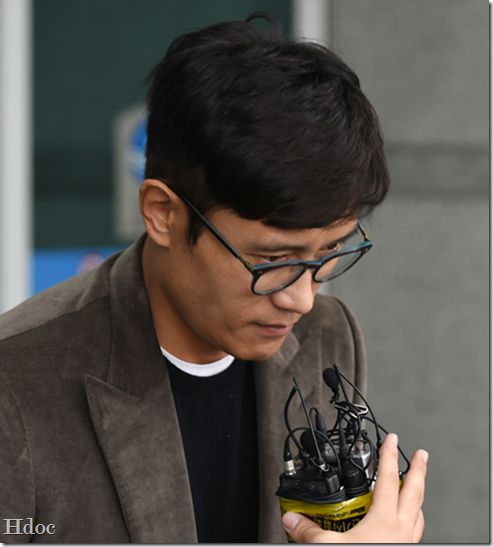 After Lee Byung Hun left the country, the media published a news report by an unidentified so-called close acquaintance to the couple claiming that the scandal has only made stronger Lee Byung Hun and Lee Min Jung's marriage and brought them closer. The acquaintance claimed that Lee Min Jung was living at her parents not to stay away from her husband but merely to avoid the media camped outside their home. She's now planning to move back to that home and resume her official work activities.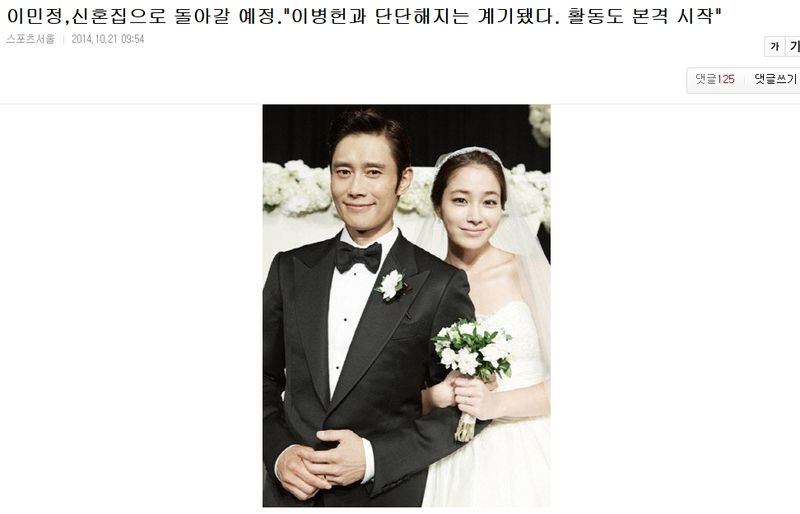 The model continues to assert she had an affair with Lee Byung Hun who just wanted a physical relationship with her, but she turned to blackmailing him when he balked at providing her the financial assistance she wanted in return for the affair. Lee Byung Hun has denied having an affair with the model in the testimony he gave last week during the trial. He claims to have been just casual friends with the two blackmailers in question and hung out together a few times only to break off the connection when he felt they were looking for financial windfall from him.