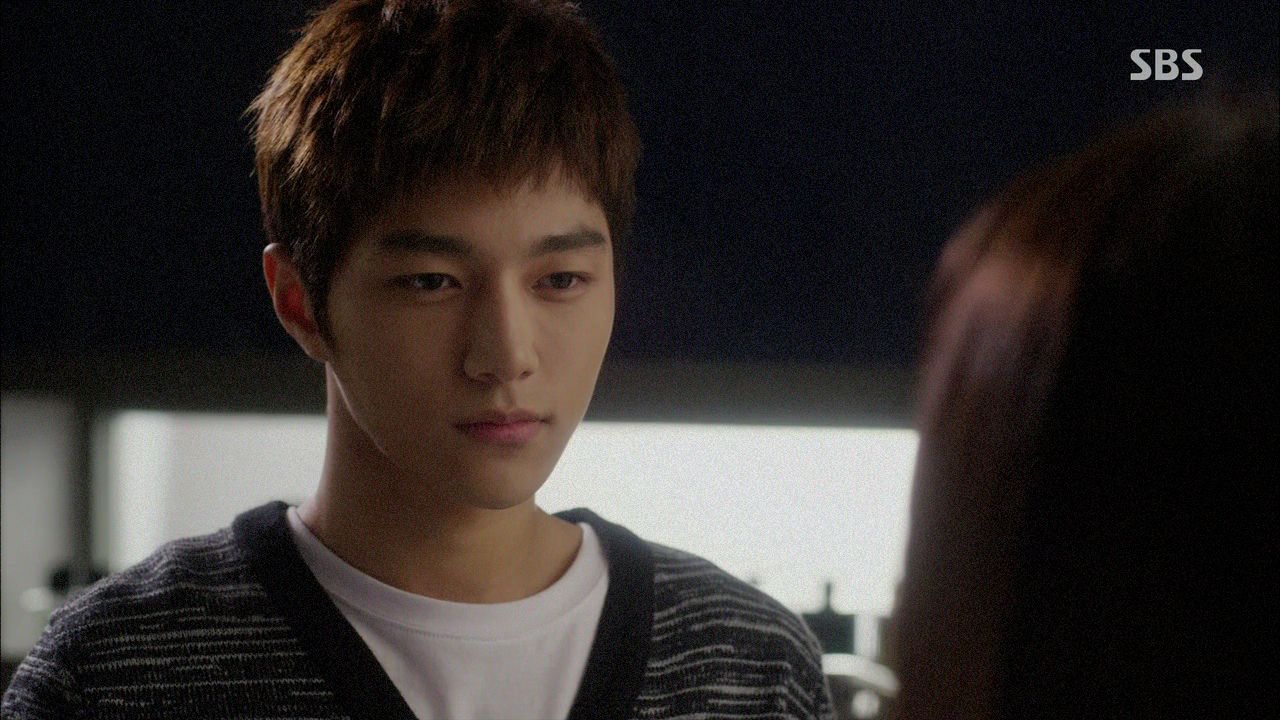 Recapping My Lovely Girl was an exercise in patience training. I even surprised myself with the fortitude to stick with this to the very end when all common sense and self-preservation told me that jumping ship would have been the smarter decision. As the final episodes arrived as lifeless as any drama to ever exist, I wondered if there was even one (forget more than one) viewer who was still enjoying MLG as is. Nothing wrong with that, I just wanted to know if anyone was reading these recaps for any reason other than gleeful relief at having avoided a trainwreck.
I got in early when the drama was still promising, when the strange concept didn't seem all that bad when presented with subtle touches of sweetness, when a fluffy dog and L's dimples made the simplistic stuff go down easy. The final episode was the antithesis of what made the drama remotely decent when it started, wrapping up this drama with an hour worth of screen filler and absolutely pointless separation wrangling. I just don't get it. This drama is a mindfrak of a blank paper convincing you there is a painting drawn with invisible ink on it.
Episode 16 recap:
Se Na sees Hyun Wook tentatively wanting to play music again as he stands before the keyboard. She walks over and encourages him to continue because she wants to hear him play and see the person he used to be. Hyun Wook plays for Se Na and afterwards pulls her in for a chaste kiss before the two exchange anemic "I love yous" wrapped in a hug.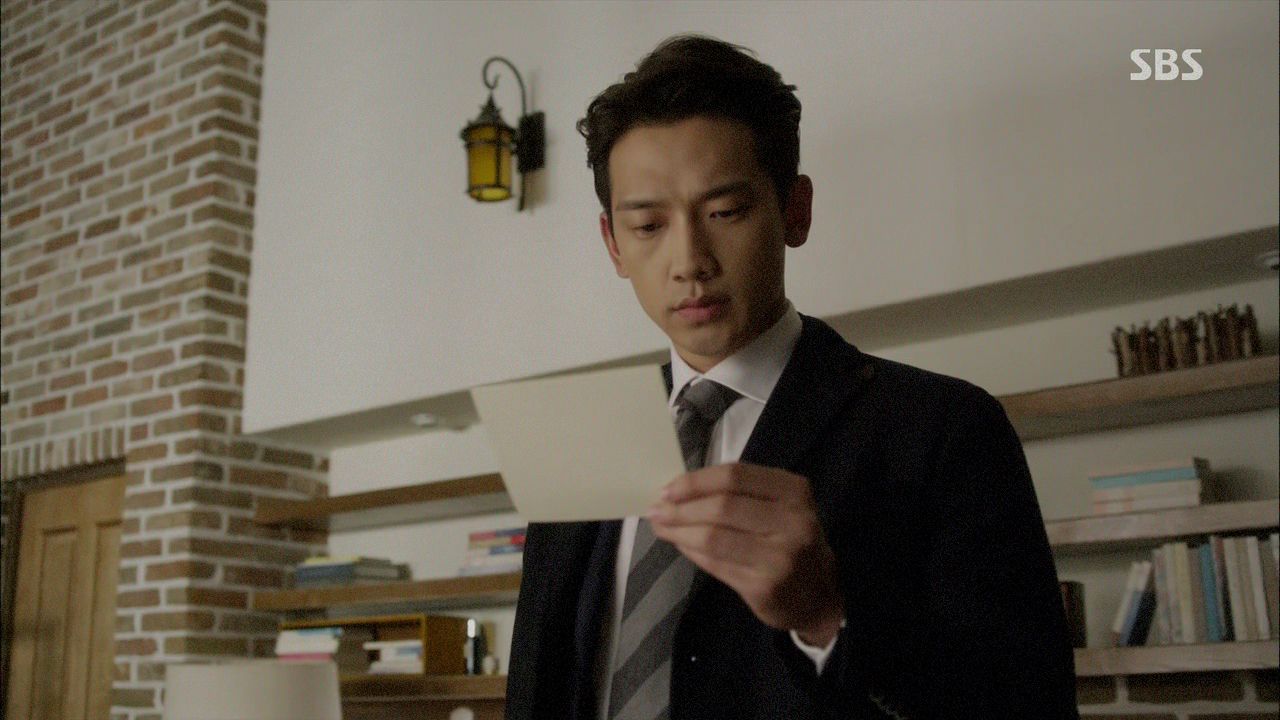 The next morning Se Na writes a farewell letter for Hyun Wook which he finds placed on the keyboard. She apologizes for being not strong enough to be with him now and asks for a temporary separation. She feels confident that their feelings for each other won't lessen despite the distance away.
Hyun Wook hears from Joo Hong that Se Na bought a train ticket and he zooms in his red sports car to the station to stop her. Alas he is too late and arrives on the platform after the train has pulled away. He can only make agonized constipated expressions at losing Se Na. Either that or he really needs to go to the bathroom.
A time jump of a year later and AnA is doing well as is super star solo idol Shi Woo. Joo Hong's boyfriend is now Shi Woo's agent and drops him off at the agency. He asks now agency President Hae Yoon for a work load that has less overseas stops. Shi Woo wonders how President Wook is doing lately and Hae Yoon laughs that Shi Woo still calls him that. She assures Shi Woo that Hyun Wook is doing well as all his recent songs have been hits.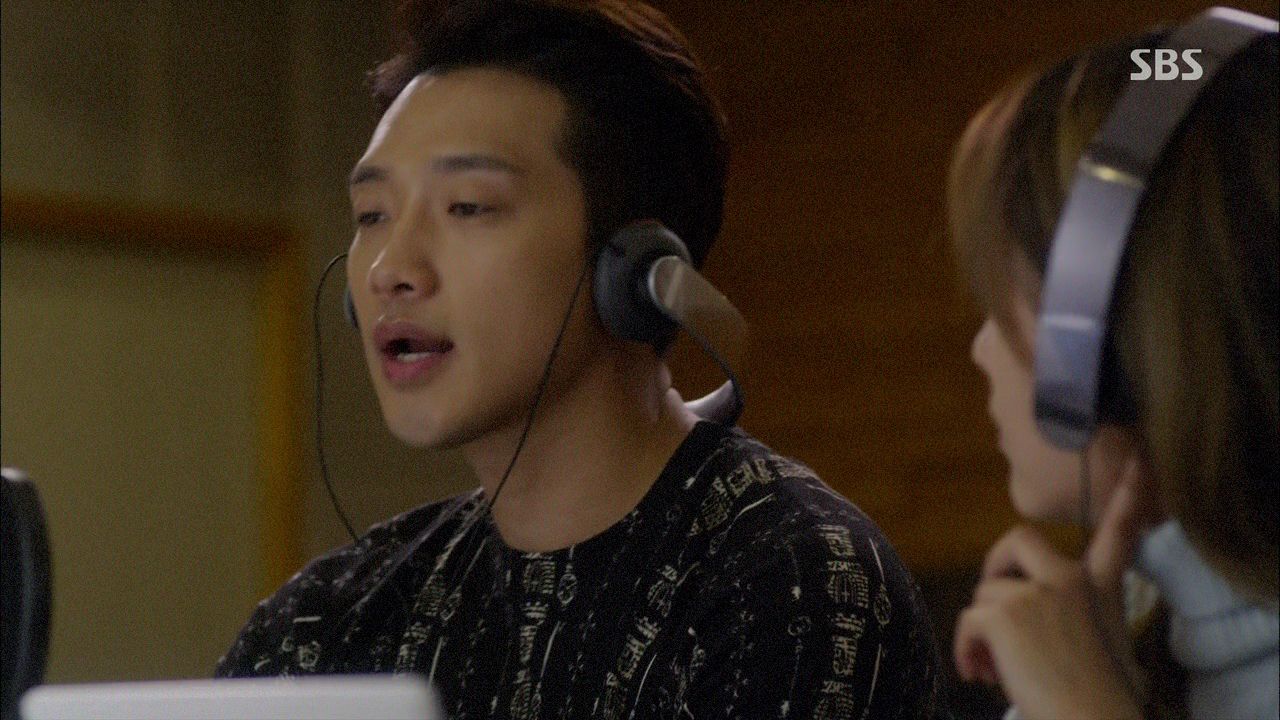 Hyun Wook is on air as a radio guest and the topic of conversation is what a man needs to do to placate an angry girlfriend. He suggests talking it over directly unless one party has disappeared. He finds that rude so the remaining side needs to move on and stop wasting time on such a relationship. Hyun Wook plays a song for all the male listeners telling them to wake up from their bad relationships. Hyun Wook's cohost wonders why he's so bitter lately even if the listeners like it? Is it because of a heartbreak? Hyun Wook isn't inclined to share and also turns down the host's request for him to write a song for her.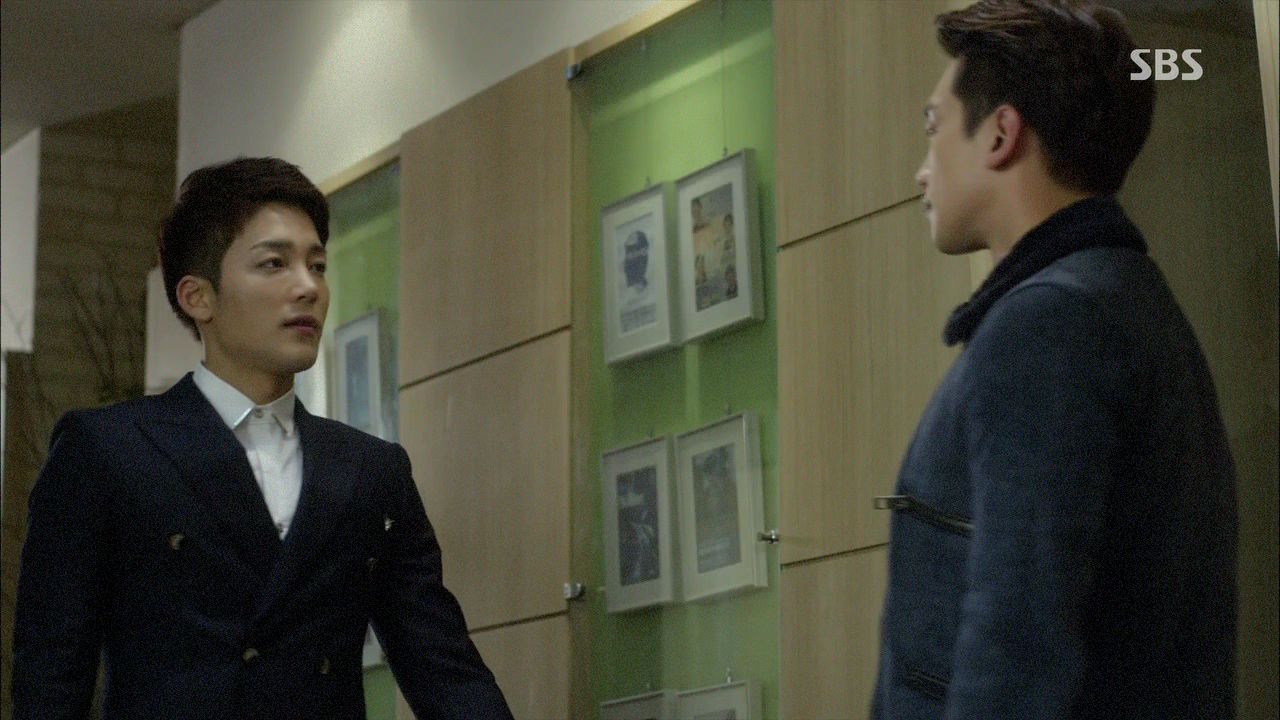 Hyun Wook chances upon Jae Young pleading with a PD to cast his stars in an upcoming program but the PD turns him down because those stars have too low name recognition. The two men reluctantly walk towards each other with Jae Young snidely congratulating Hyun Wook on his successful restarted songwriting career plus having succeeded while he was agency president.
Hyun Wook advises Jae Young to cut his losses now rather than risk losing even more. Jae Young changes the topic to AnA but Hyun Wook doesn't care to share. He knows Jae Young is still bitter about Hae Yoon but suggests he maybe give up running an agency and return to his songwriting and producer roots.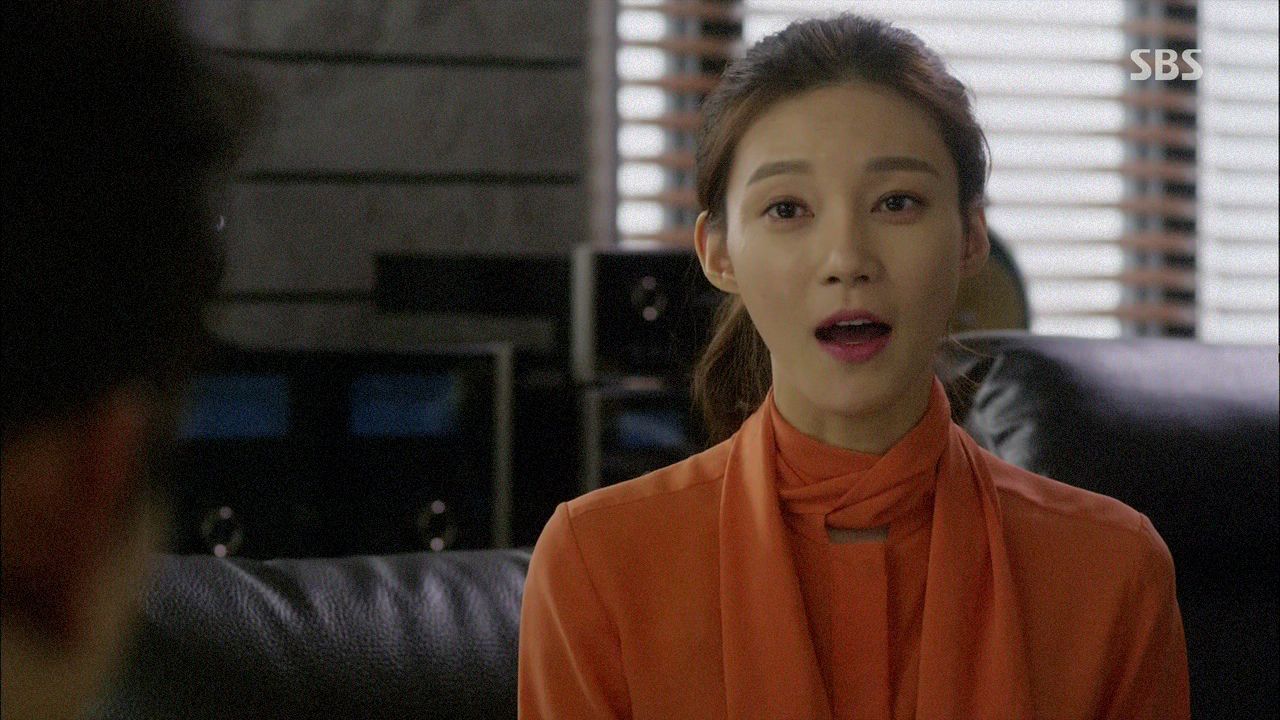 Hyun Wook visits Hae Yoon at work and enjoys calling her President Shin along with compliments on how well the agency is running under her command. Hae Yoon has an idea the next album for Hyun Wook to produce.
Hae Yoon's idea is for Hyun Wook to produce Shi Woo's next album and both guys immediately refuse to work together. Hae Yoon is strict and orders them to comply otherwise pay a penalty. Hae Yoon doesn't know why the two of them are at odds with each other now and Shi Woo points out it's because of Se Na. He also ribs Hyun Wook and asks if he has any updates about Se Na but Hyun Wook claims he has no interest in finding out.
Se Na is working at a restaurant and ask the ahjumma for three days off to go somewhere. Hyun Wook clearly still misses Se Na as he goes home and sits in the dark brooding.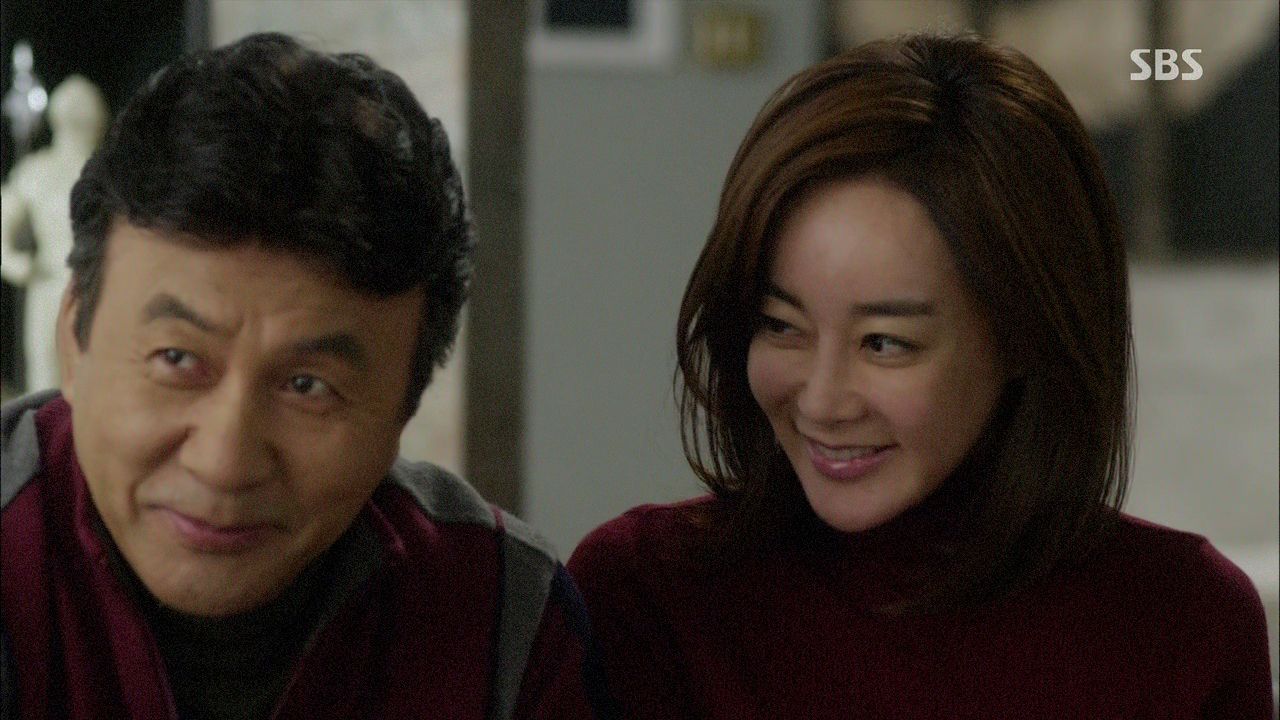 Hyun Wook goes to visit his dad who knows that Hyun Wook has a sleepless night again in his house. He wants Hyun Wook to sell the house and move home but Hyun Wook refuses because that's where he can write songs. Dad knows Hyun Wook is waiting there for Se Na to return. Stepmom sits down and wheedles her husband to help her.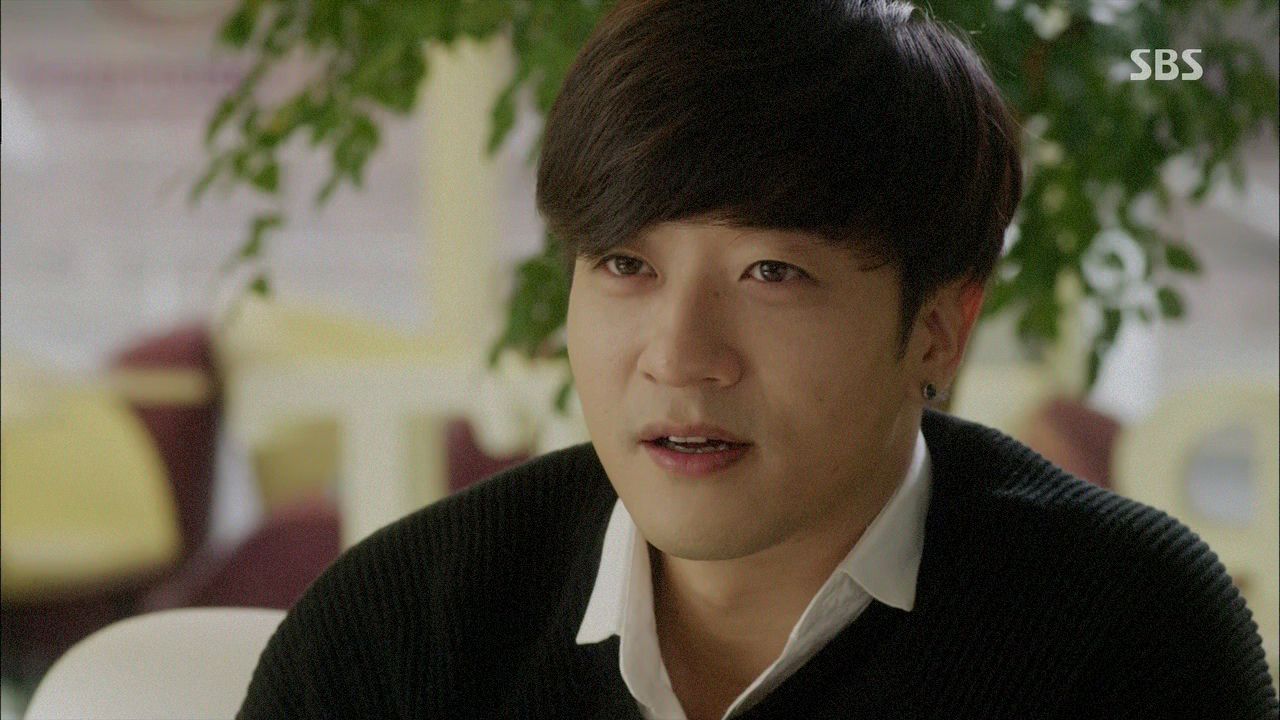 Hyun Wook sits with Sang Jin to discuss how his stepmother is now planning to be a singer. LOL whut? Apparently she's been selected as a trainee at AnA through all the proper channels. Sang Jin is also surprised that she's actually got talent despite her being much older than most newbie singers. Hyun Wook asks Sang Jin to help his stepmother with the singing debut. Sang Jin wonders how Hyun Wook is dealing with Se Na still being gone but Hyun Wook acts like he's fine.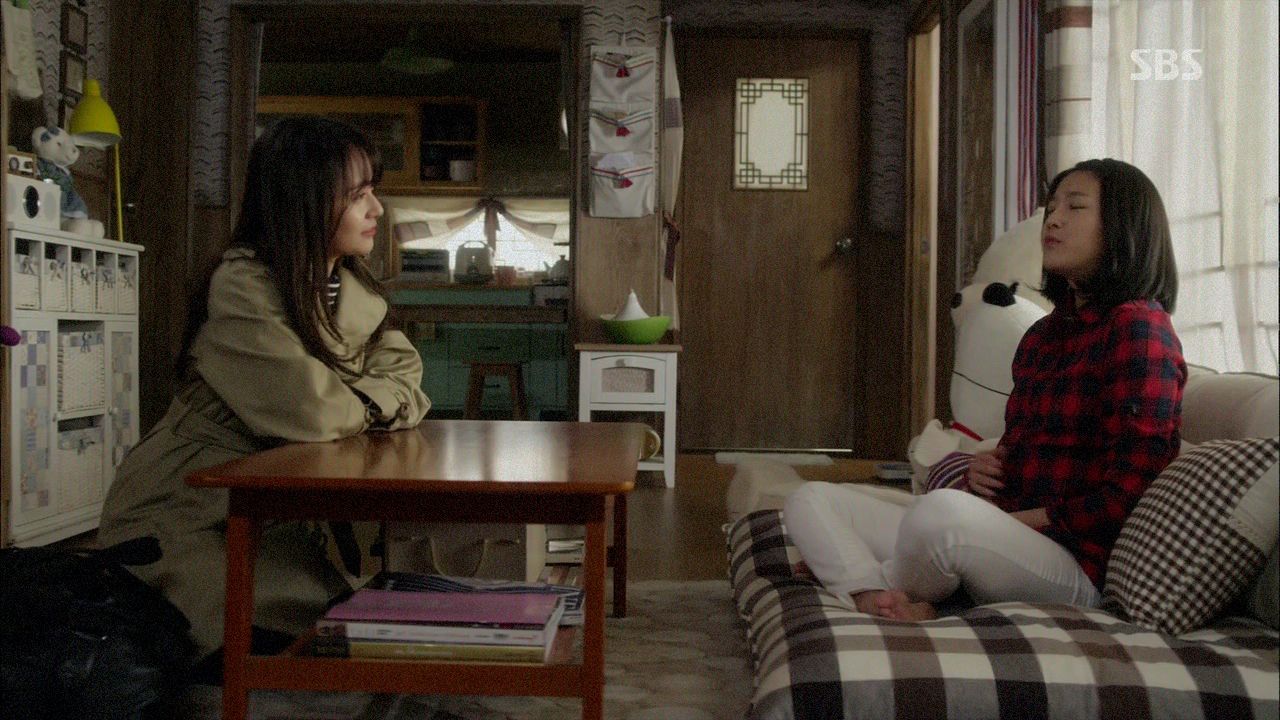 Se Na returns to Seoul and her first stop is Joo Hong's apartment. The friends hug and Se Na immediately asks about Joo Hong's pregnancy. Se Na also heard that Joo Hong's boyfriend is now Shi Woo's manager and Shi Woo remains looking for her. Joo Hong is surprised that doggie flower boy never came by looking for Se Na and his place also looks empty and unlived in.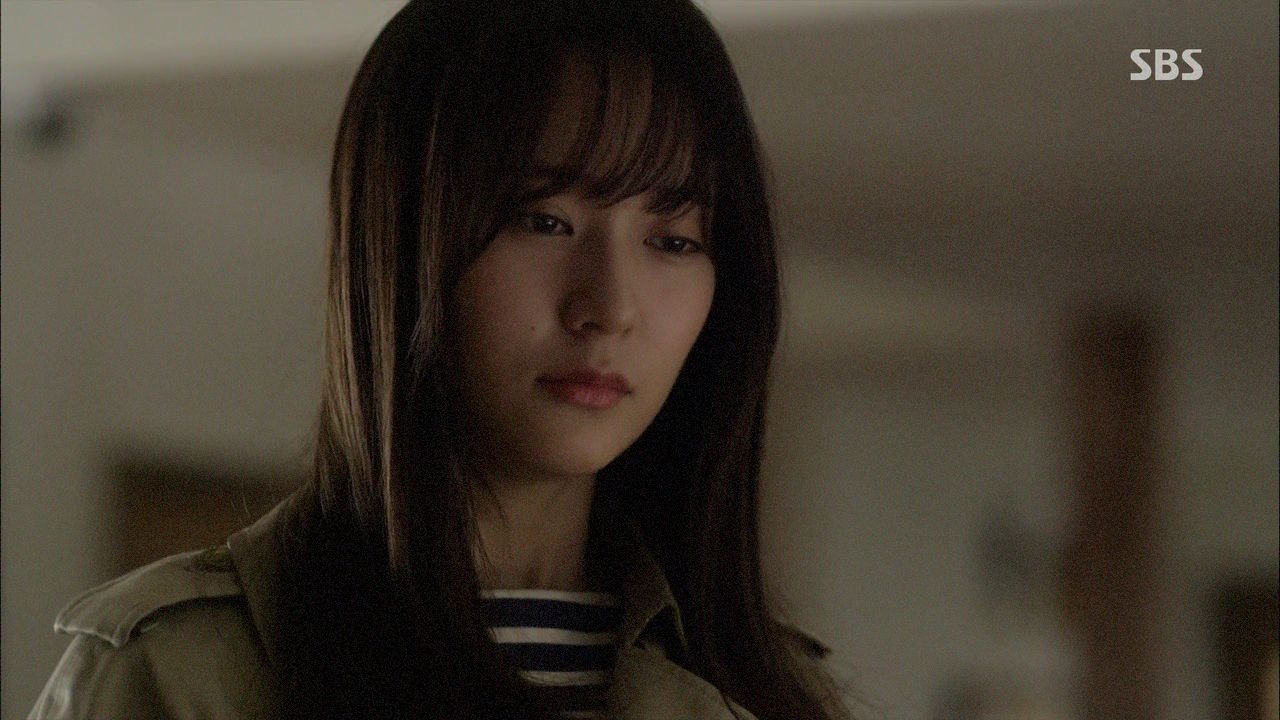 Se Na's next stop is Hyun Wook's house and she walks in looking around as even the courtyard is filled with all her happy and sad memories with Hyun Wook and Dal Bong. She goes inside and remembers all the moments she shared with Hyun Wook there.
Hyun Wook comes home so Se Na hides in the kitchen to avoid being seen. Hyun Wook sits down at his keyboard, looking around curiously as if sensing something, and then he starts to play. Se Na peeks out from behind the kitchen cabinets at Hyun Wook writing songs again and she starts to cry. Hyun Wook jots down one stanza before leaving the house.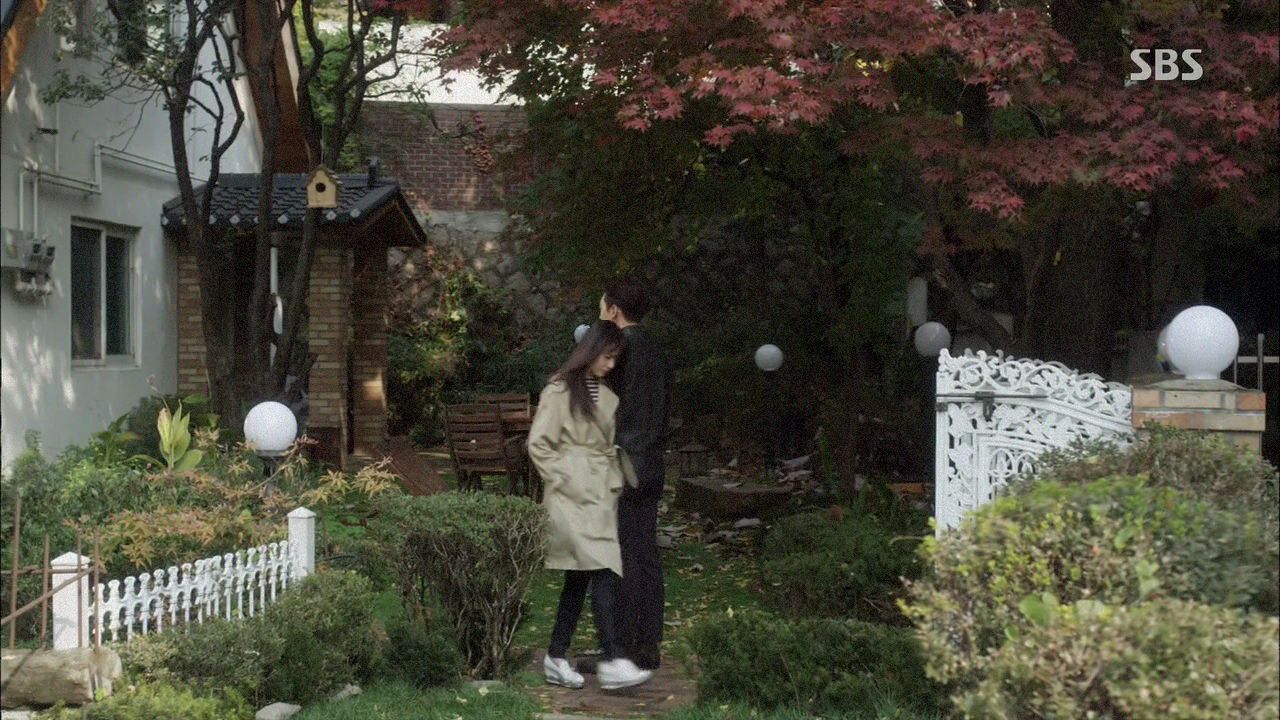 Se Na gets out from her hiding place and looks around the empty living room one more time before she leaves the house. Hyun Wook happens to be heading back to the house when he runs into Se Na in the courtyard. They stare at each other before Se Na reveals that she didn't expect to see him here like this since she heard he moved.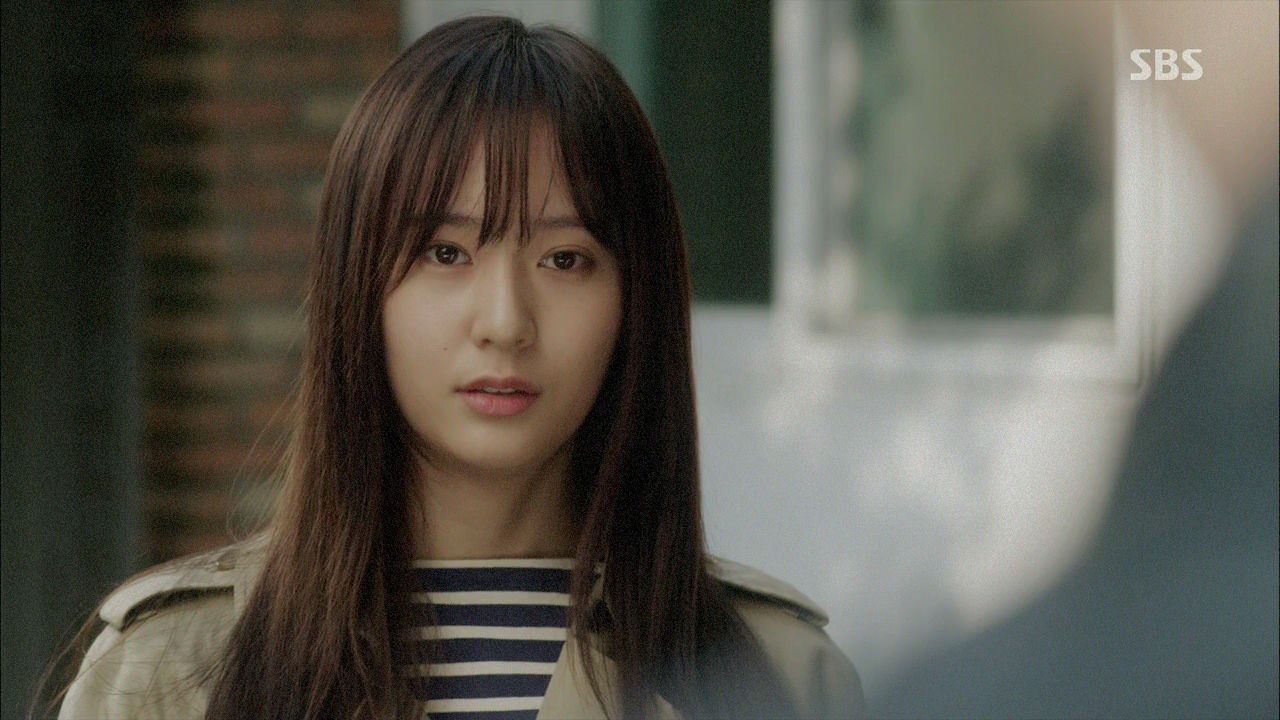 Hyun Wook asks why she's here and Se Na explains she was visiting Joo Hong so took a detour here. She wouldn't have come if she thought she could run into Hyun Wook here. Hyun Wook gets pissed and chews her out for leaving a year ago without a by your leave and coming back so casually like this. Se Na apologizes again but Hyun Wook asks why she can expect everything is fine just with an apology.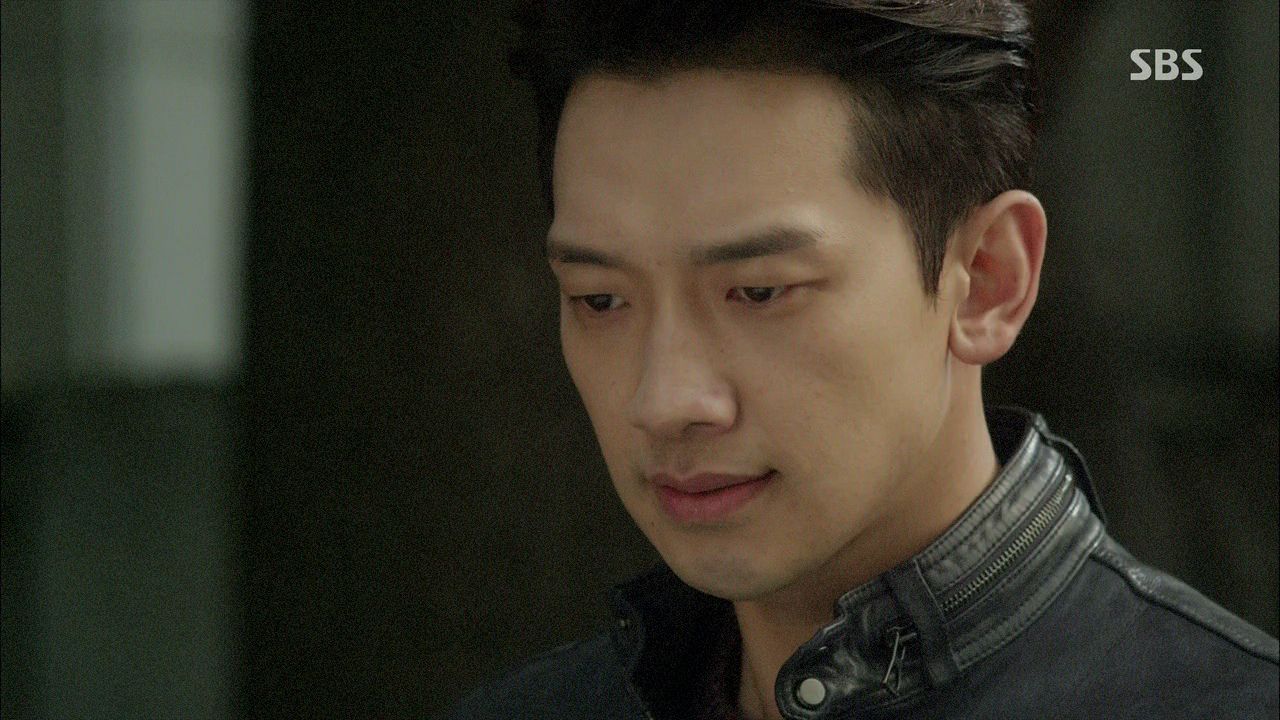 Hyun Wook angrily orders Se Na to leave now and she sadly walks off while Hyun Wook makes frustrated expressions that are so hilarious contrast to Se Na's complete and utter expressionless presence.
Joo Hong and Se Na sit down to have some fruit and catch up and Joo Hong suggests Se Na go see Hyun Wook. Se Na admits she saw him already but he's very angry at her. Joo Hong thinks that's understandable given how she just up and left him. Se Na wonders if it's over between her and Hyun Wook? Hyun Wook asks stuffed Dal Bong whether he was too harsh with Se Na earlier? Not harsh enough, dude, not harsh enough.
Joo Hong's boyfriend drives Shi Woo from yet another engagement and wishes Shi Woo worked less since it's so hard on him as his manager. Shi Woo tells him to do his job since Shi Woo hired him to make it easier to find Se Na. Joo Hong's boyfriend claims he really doesn't know where Se Na is or how to find Se Na? He suddenly gets a call from Joo Hong revealing that Se Na is at their apartment right now.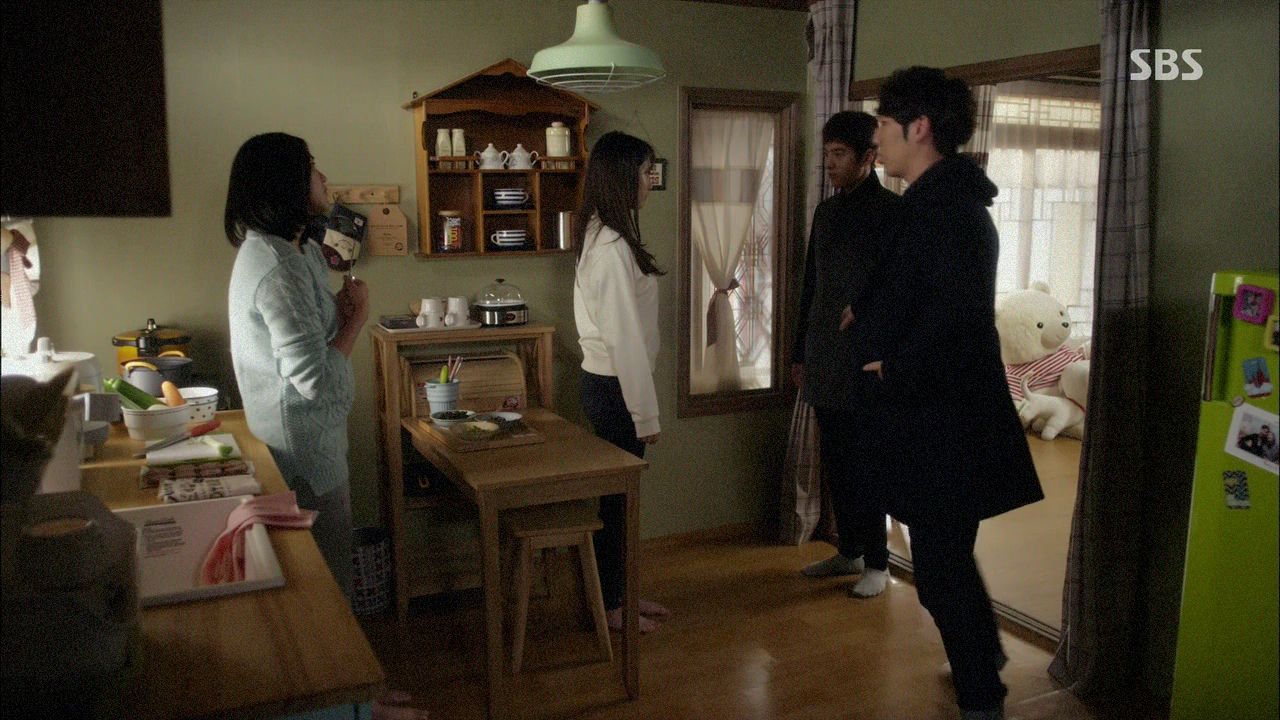 Joo Hong's boyfriend drives Shi Woo to his apartment and immediately hugs Se Na first to thank her for being the reason that he has a good job. Shi Woo walks in after him and starts to chew out Se Na for disappearing like that and worrying him.
Shi Woo and Se Na move their talk to the bedroom and Se Na keeps insisting she didn't mean to cut ties with everyone forever. She wrote songs while she was away so Shi Woo tells her to bring those songs and come back to Seoul. Se Na plans to leave again since she has a life there now. Shi Woo wants her to come back for his career sake and tells her not to misunderstand because he doesn't like her anymore. He wants her back because she's the best producing partner for him. Se Na agrees to consider it.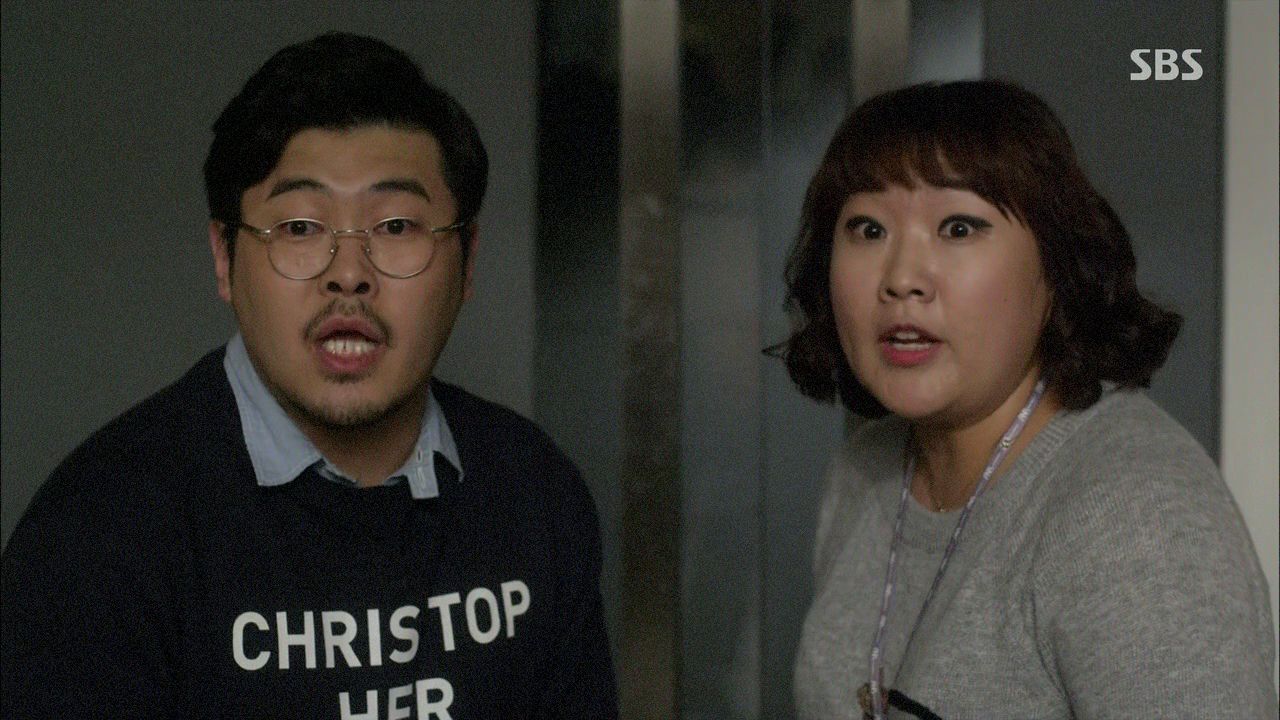 AnA helps Fiestar celebrate their success and we see Shi Woo's old manager has been promoted to team leader. He's also dating the chubby administrative assistant as they secretly flirt at work. Director Kang catches them together and warns them against dating since it's against agency policy.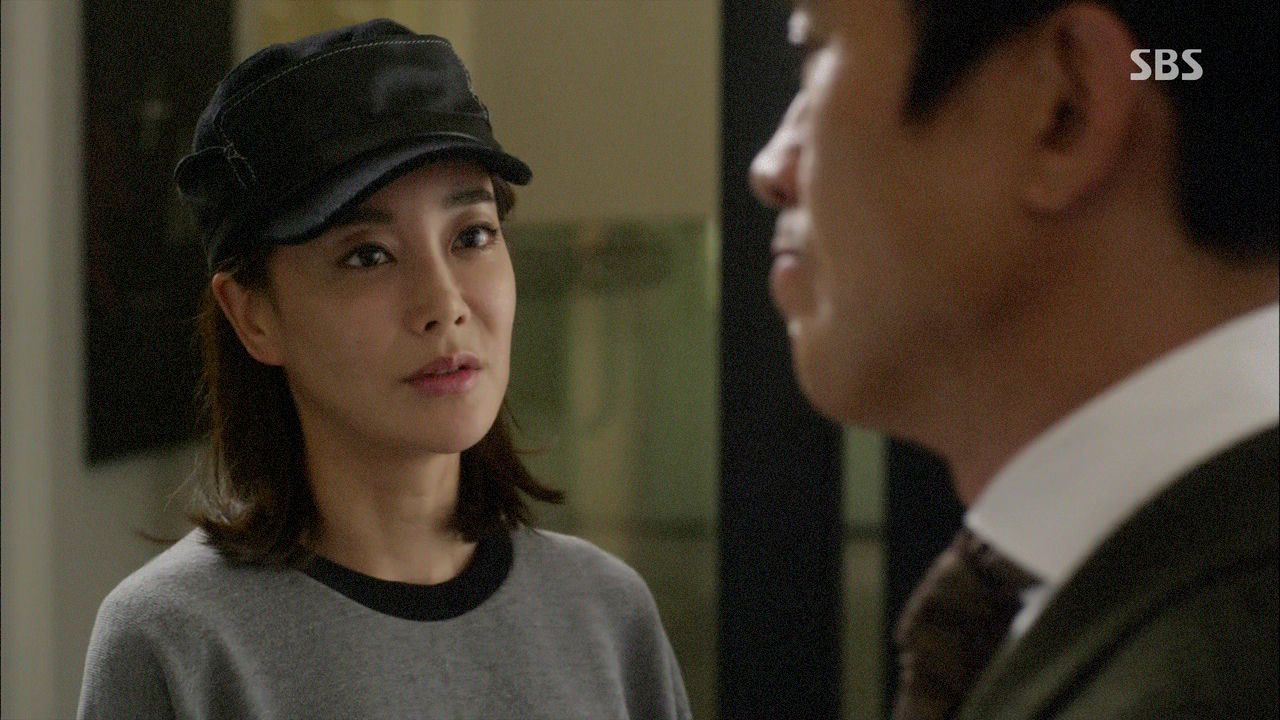 Director Kang then runs into Hyun Wook's stepmother who awkwardly greets him and notices that he's gotten thinner and looks wan lately. Director Kang claims he always looks this way and tells her not to feel bad.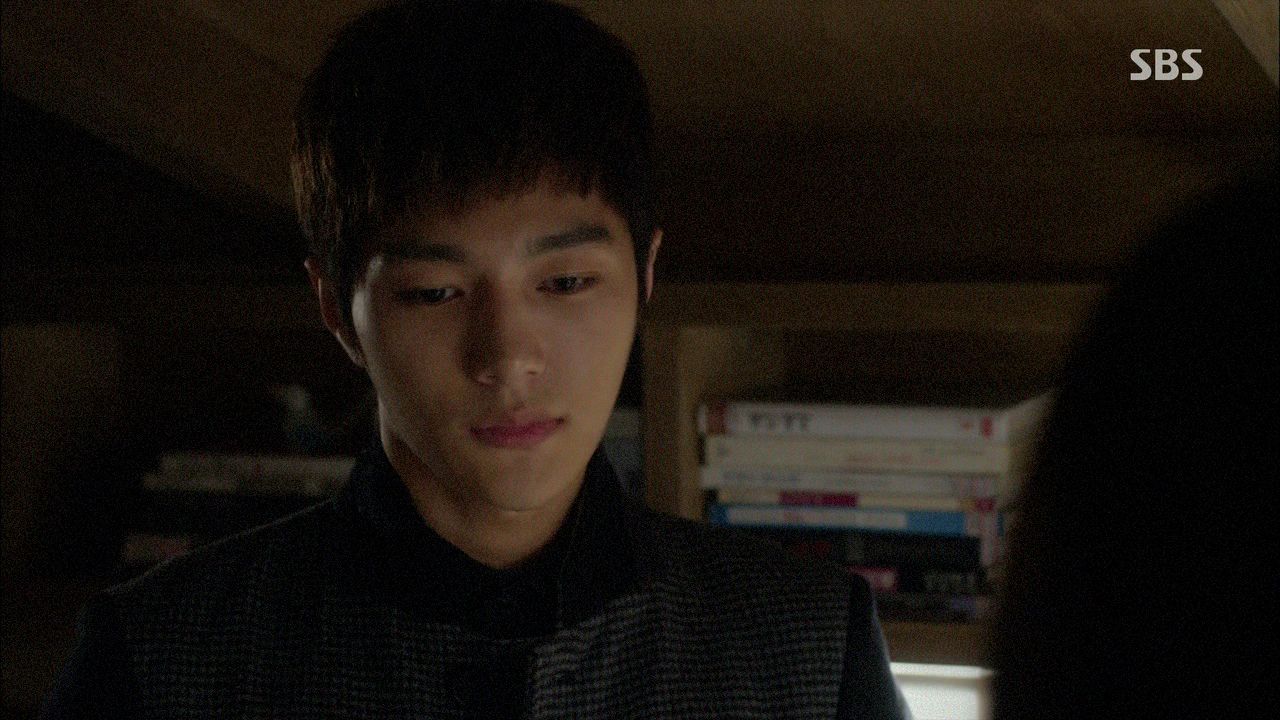 Hyun Wook zones out in the recording studio and remembers how angry he was at seeing Se Na again and the mean things he said to her. He chides himself for blowing up at her when she finally came back. Shi Woo walks in to tell Hyun Wook that he doesn't need to produce his album anymore as Se Na is coming back to produce it. He's surprise Hyun Wook doesn't know what Se Na has been up to and offers to be his source of Se Na news going forward.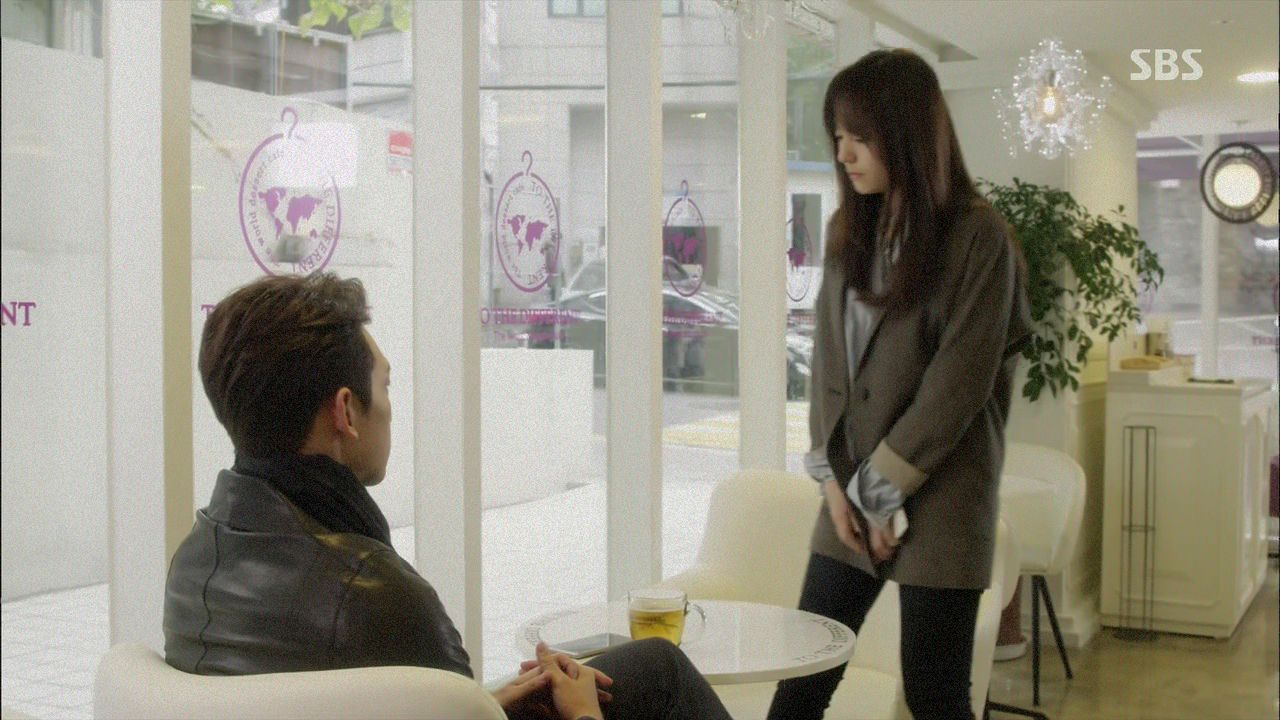 Se Na is called by someone else to the café and finds Hyun Wook waiting for her there. He immediately apologizes for the angry things he said to her when he saw her again and asks how she's been doing these days. Se Na assures him that she's doing well and knows he's doing well after hearing him on the radio. She explains that she works part time at a restaurant and the ahjumma there listen to his radio show.
Hyun Wook isn't happy she's back to working part time jobs as before she met him but Se Na bristles at his attitude and wonders why she needs to apologize to him for how she lives her life. He wants her back to produce Shi Woo's album but she doesn't think he has any right to tell her what to do. Se Na doesn't want his worry for her but he can't help but worry. Se Na turns around to ask why he still goes back to the old house and Hyun Wook explains he misses Dal Bong and there are so many memories there. He asks why she went and Se Na claims she doesn't know before running out of the café.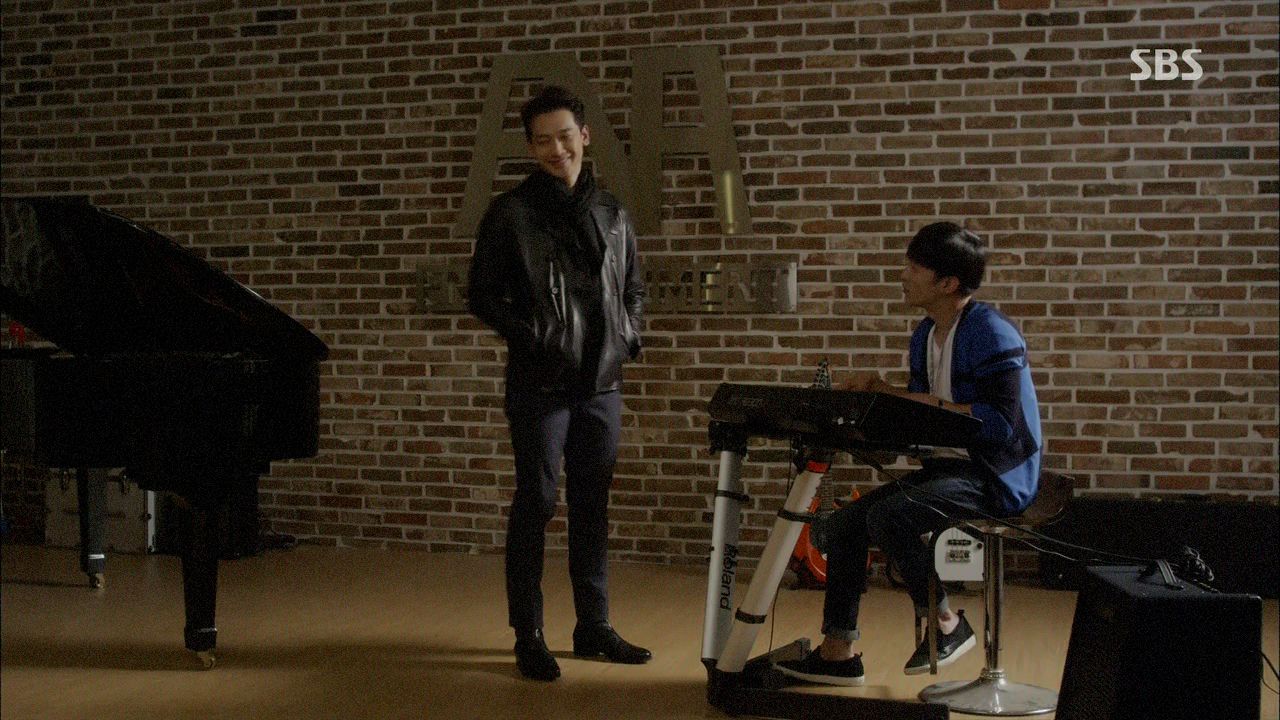 Hyun Wook goes to ask Sang Jin for advice and doesn't know how to old onto Se Na again now that she's back. Sang Jin tells Hyun Wook to use his most powerful weapon of his music. Hyun Wook agrees and gets an idea.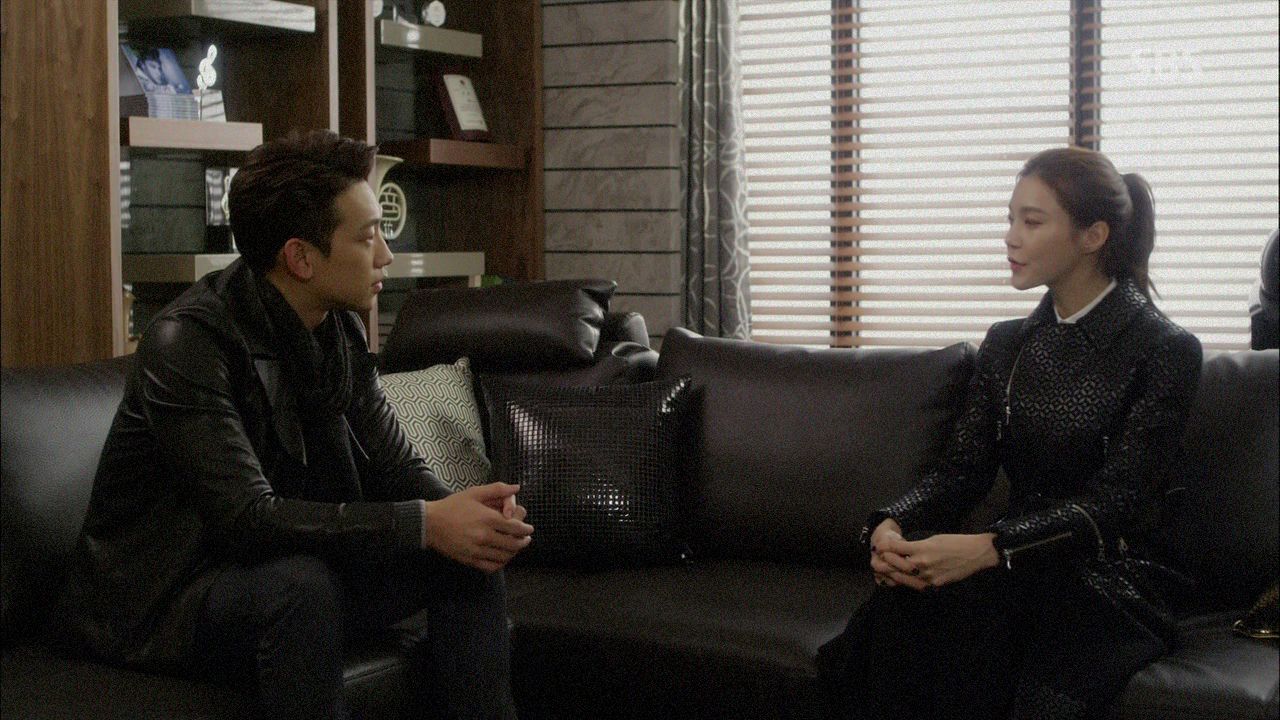 Hyun Wook asks Hae Yoon to postpone his work on Shi Woo's album so he can finish a song first that he wants to do for someone in particular. Hae Yoon knows it's for Se Na and hears he's found her again. Hyun Wook suggests Hae Yoon find another producer for Shi Woo and thinks Jae Young is the right guy. Jae Young was the one who nurtured Shi Woo's career in the beginning and as agency president Hae Yoon needs to find the right talent for her stars no matter the personal history.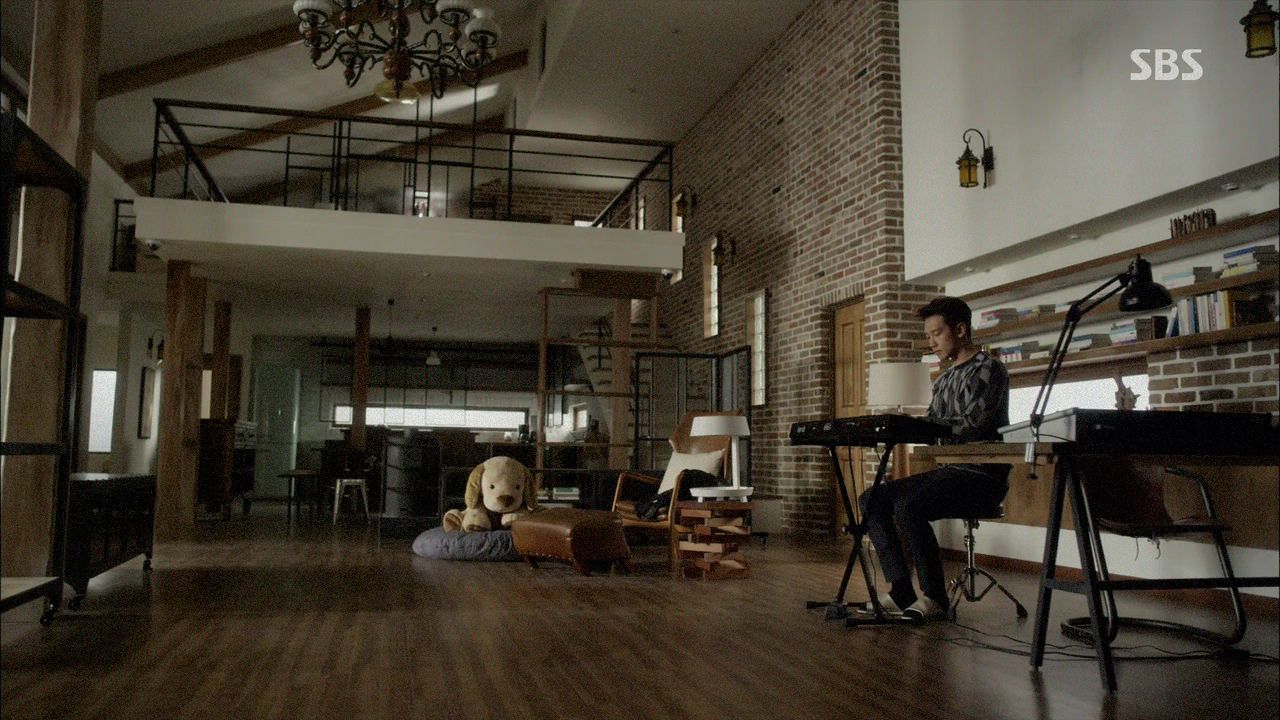 Hyun Wook sits down at his keyboard and focuses all his inspiration to write his song for Se Na.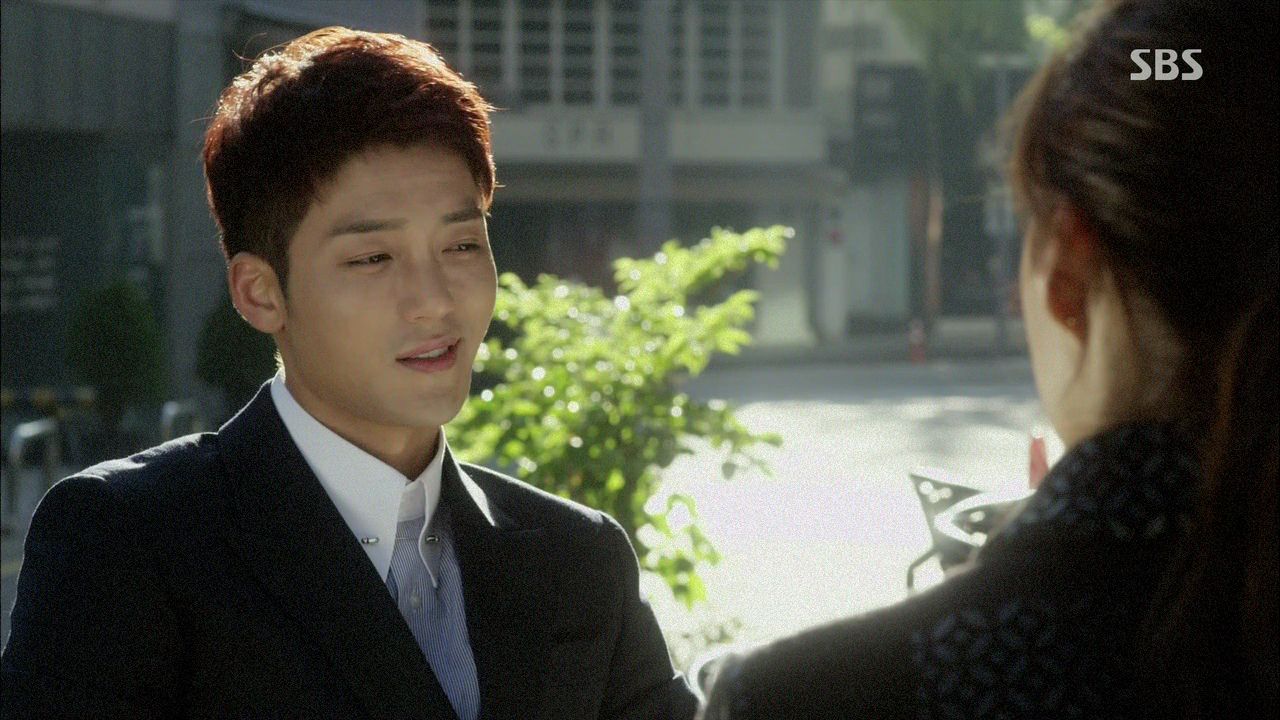 Hae Yoon pays Jae Young a visit and he's snide as ever wondering why she would ask to see him after declaring she never wanted to see him again. Hae Yoon wants Jae Young to work as a music producer with AnA again and thinks he's not cut out for the business side of this industry. She confesses once liking him for his talent but believes his competitiveness was what drove him down the wrong path and she hopes he get back on the right track now. She leaves the offer on the table for him to consider.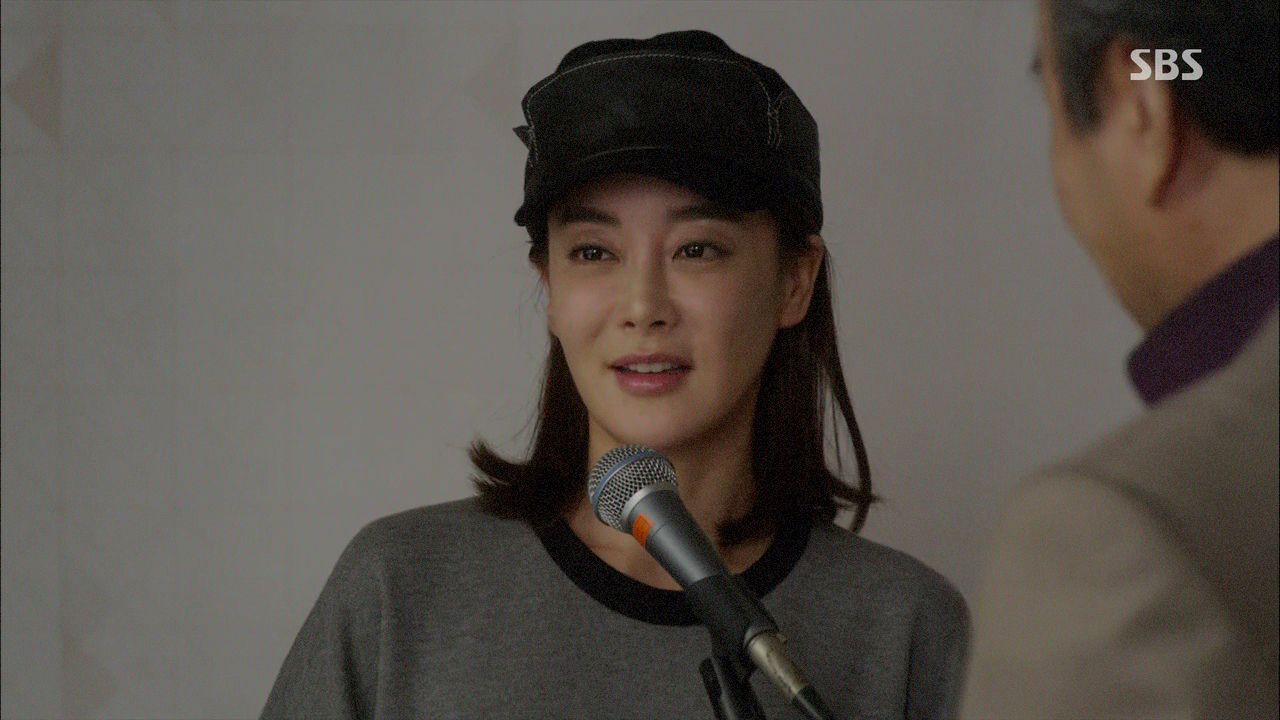 Hyun Wook's stepmother is practicing at AnA and Director Kang stares at her from outside all wistfully. Hyun Wook's dad arrives to bring her a latte which Director Kang takes away worried that it'll ruin her figure since she needs to look good for her debut. Hyun Wook's dad laughs that his wife has a figure that doesn't get fat so no need to worry.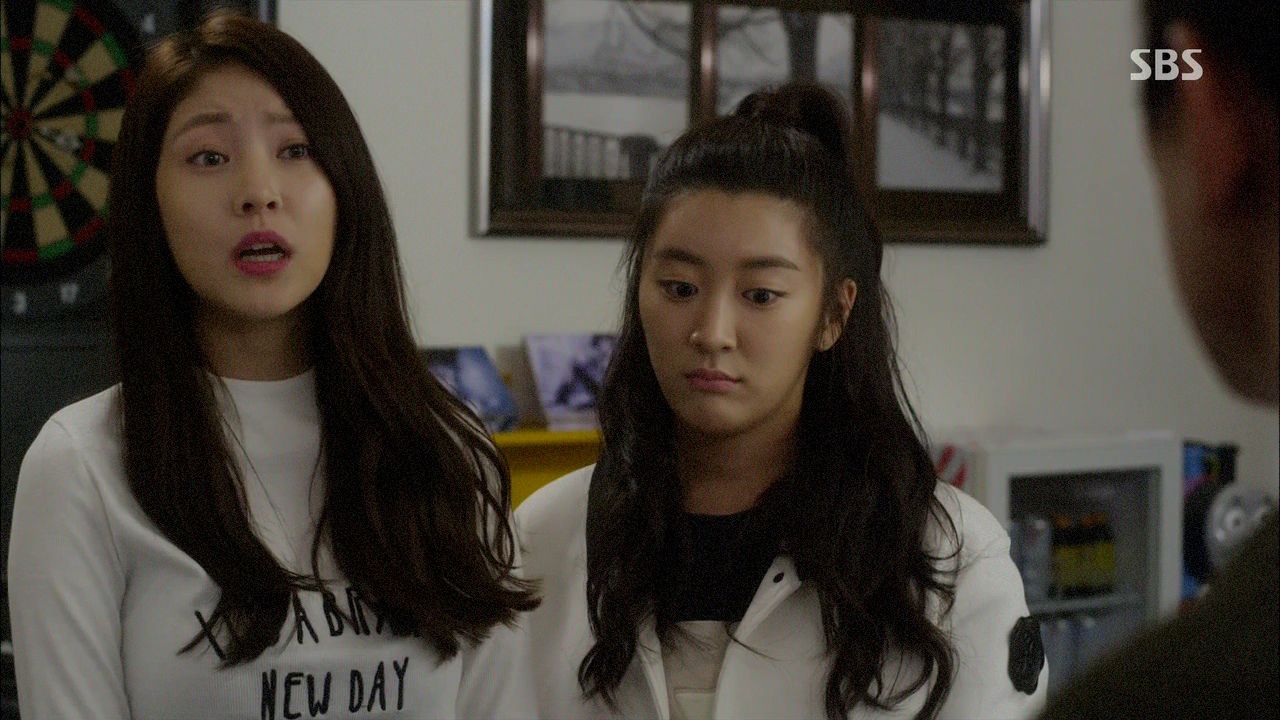 Director Kang scurries out and runs into two trainees and takes out his frustration on them. They wonder how unfair it is that they've trained for years and still don't get to debut but Hyun Wook's stepmother can parachute in just like that. Director Kang claims she's talented so stop griping.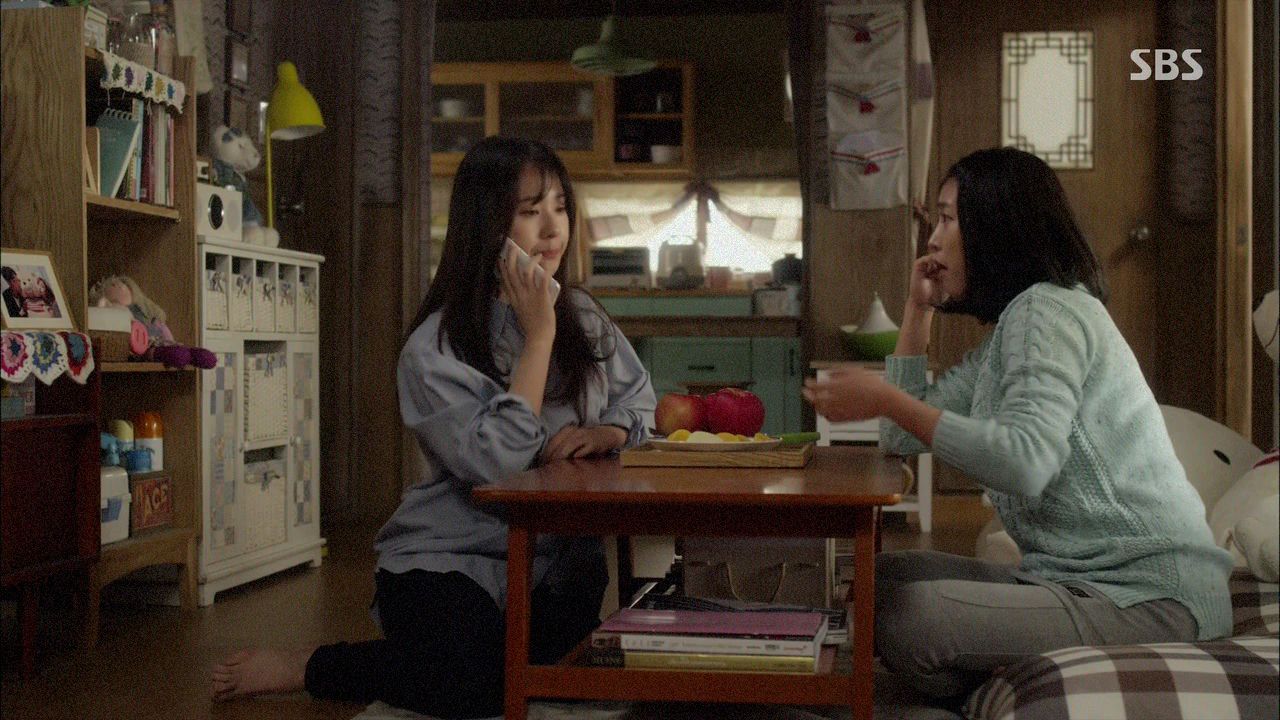 Joo Hong chats with Se Na and is sad to hear she's not reconciled with Hyun Wook in this trip back. Hyun Wook calls Se Na and orders her to quickly come to his house since he's missing a pen after she came by. Se Na asks if he thinks she took it. Hyun Wook claims the pen is super expensive and needs to be found so Se Na asks if he wants her to look for it. Hyun Wook tells her to come over and help so Se Na does just that.
Hyun Wook tells Se Na to come inside and tells her to help look for the pen. He hears that Se Na walked around the house and then hid behind the kitchen cabinets when he came back. She squats down under the same hiding place and Hyun Wook does the same which is when he notices she's still wearing the necklace he gave her. Hyun Wook is about to say something when the doorbell rings.
Hyun Wook's dad and Hae Yoon arrive to hang out and both are surprised to see Se Na inside. She awkwardly greets them before quickly leaving. Hyun Wook is annoyed at his dad's terrible timing and his dad retorts that he didn't know Se Na was here.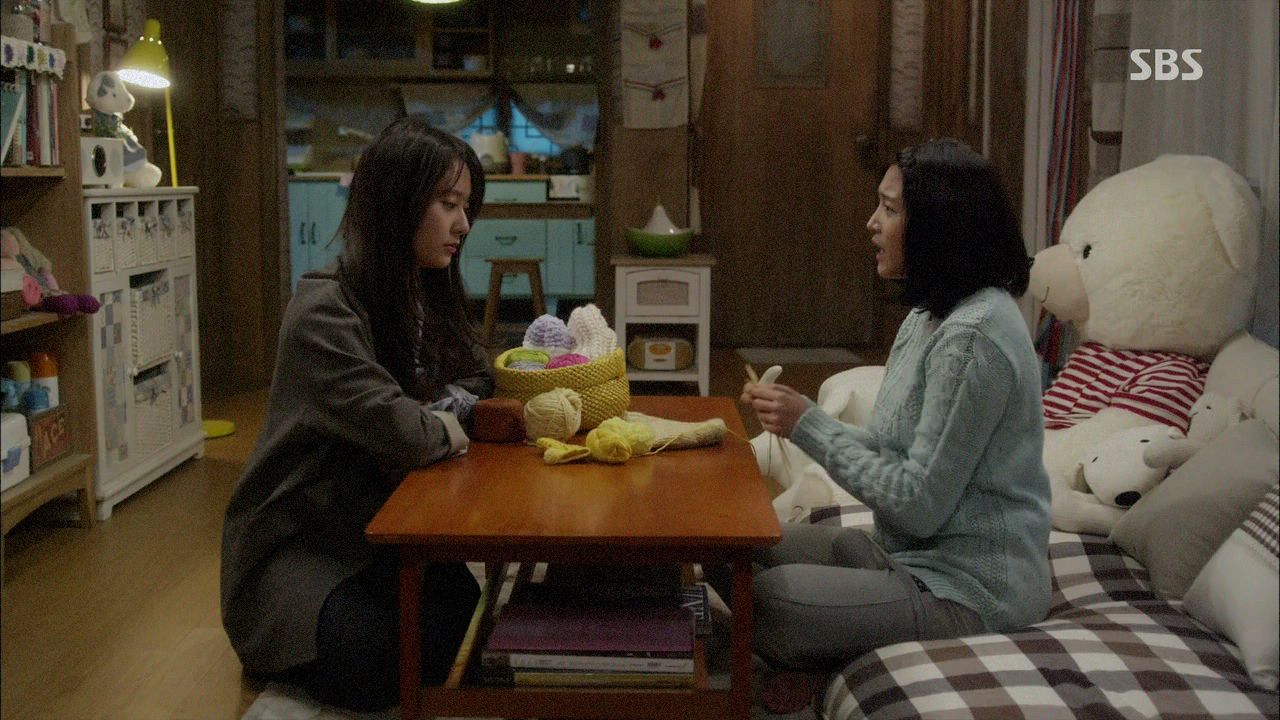 Joo Hong hears about Se Na running into Hyun Wook's dad and is relieved he didn't get upset. She's certain Hyun Wook still wants to be with Se Na since he's using random excuses to call her over. She suggests Se Na and Hyun Wook just run away to live together until things die down.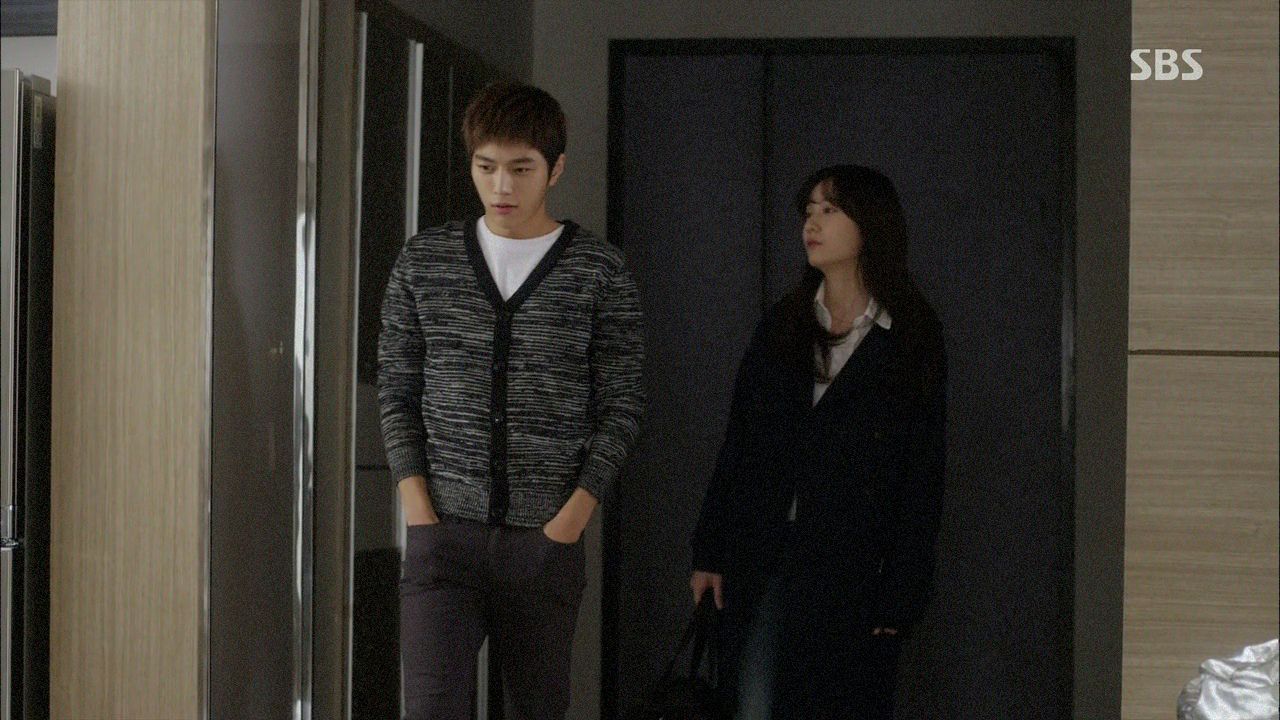 Se Na texts Shi Woo to meet in the morning and he suggests she come over now. Shi Woo tells Se Na that he counted to 10,000 sheep last night but still couldn't fall asleep so hearing Se Na wants to meet tomorrow he figures its bad news so doesn't want another sleepless night and wants to get it over with. Se Na admits she's leaving tomorrow but wants to say goodbye to him in person this time. He wants her to write songs for him since she owes him so much and reminds her to come to him the next time she comes back.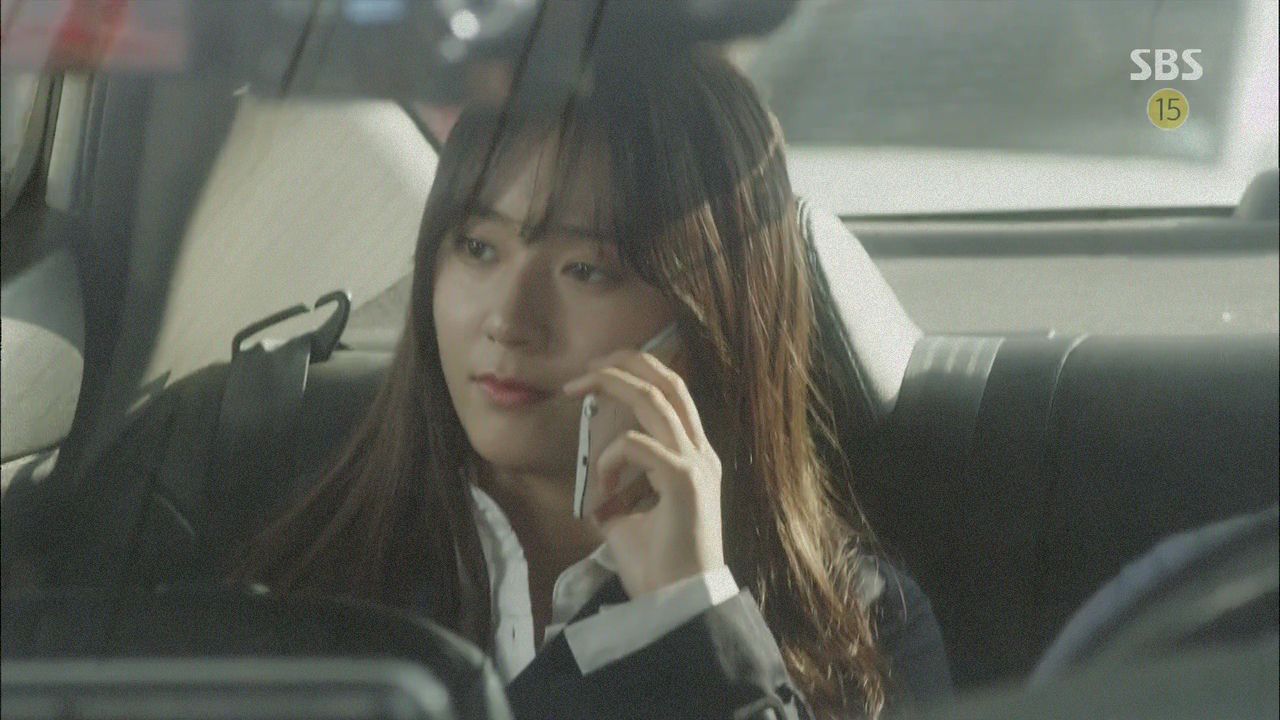 Hyun Wook has prepared his house for a confession to Se Na including a giant bouquet of flowers he placed on the keyboard. He calls Joo Hong to have her send Se Na over to his place later because he has a surprise for her. Joo Hong reaches Se Na only to hear that she's leaving right now earlier than expected. Joo Hong tells Se Na that Hyun Wook called wanting Se Na to go over later but Se Na doesn't change her mind and plans to leave now anyways.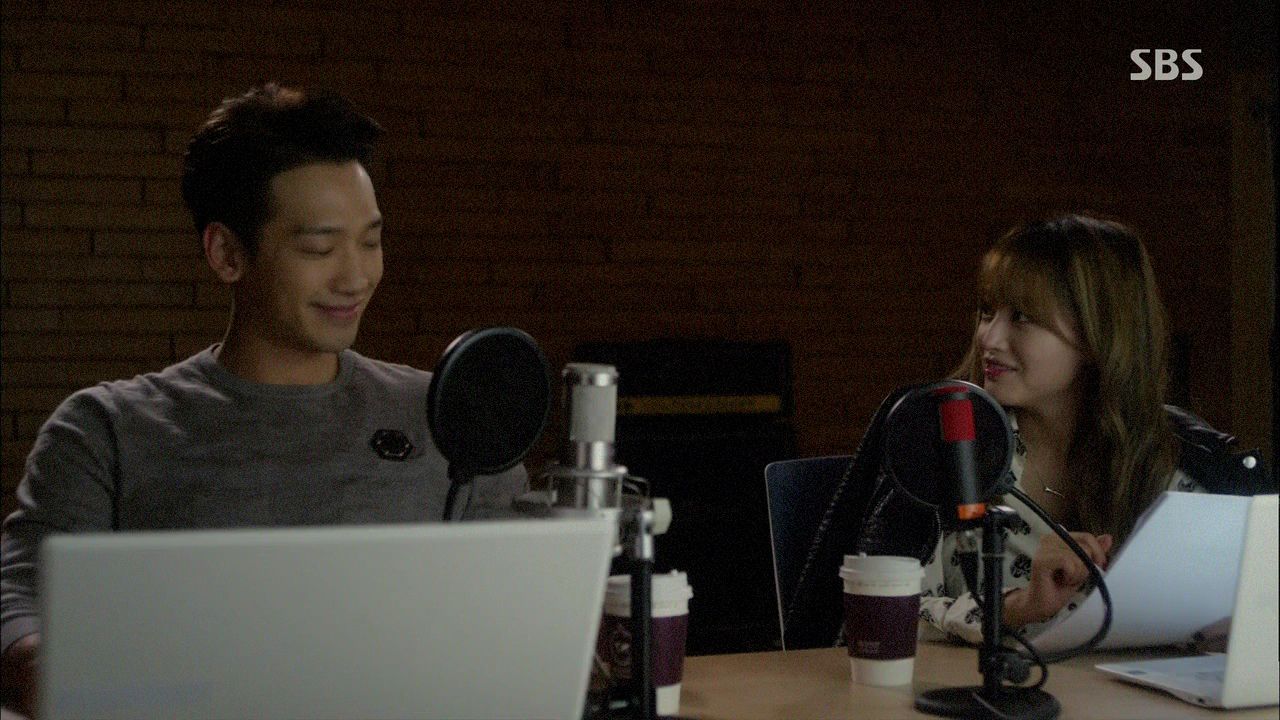 Hyun Wook is at the radio station doing his normal program and he's in a great mood because of his upcoming confession to Se Na. Joo Hong tries calling him but his cell is placed outside the radio booth since he's in a live radio program. The technician shows Hyun Wook his cell phone so he walks outside to read Joo Hong's text that Se Na has left already. Hyun Wook tries calling Se Na but she purposely doesn't answer his call.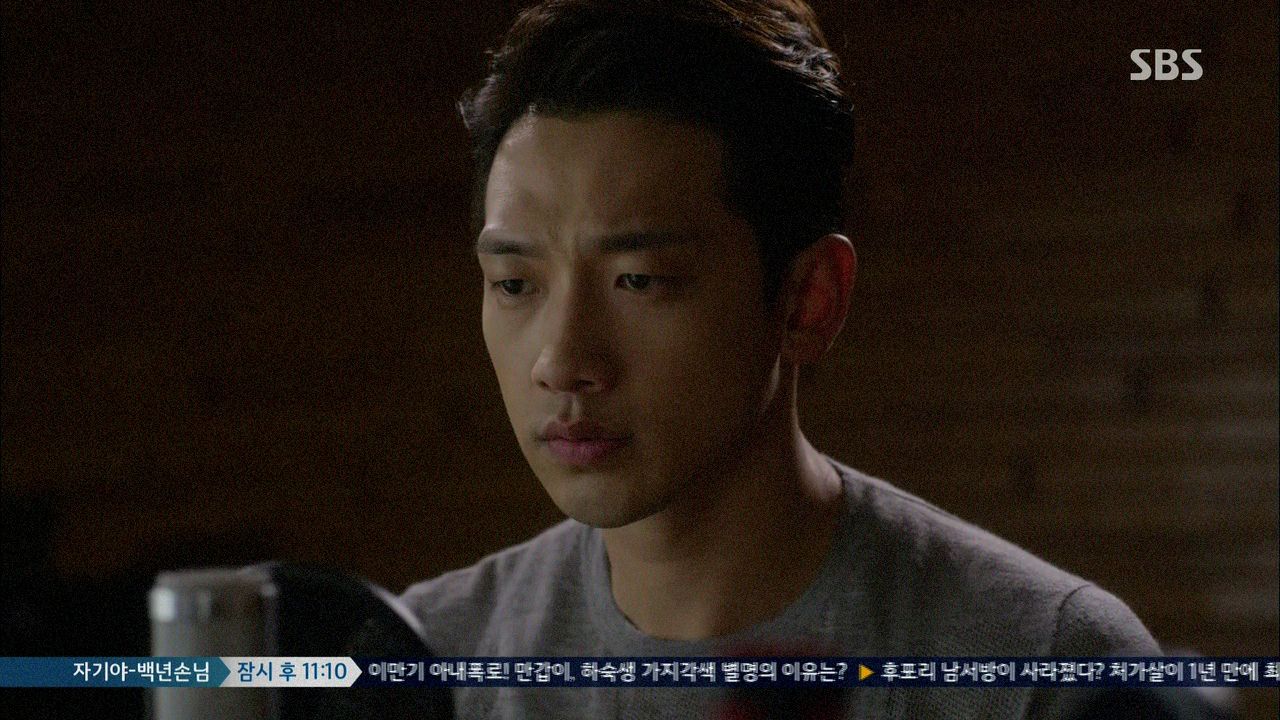 Hyun Wook goes back to recording the radio program but he's totally distressed and zoned out. He finally snaps to attention and commandeers the radio program for his own personal life. He orders Yoon Se Na to not move a single step and wait for him. He has so much to say to her after their time apart, how could she have just left like that.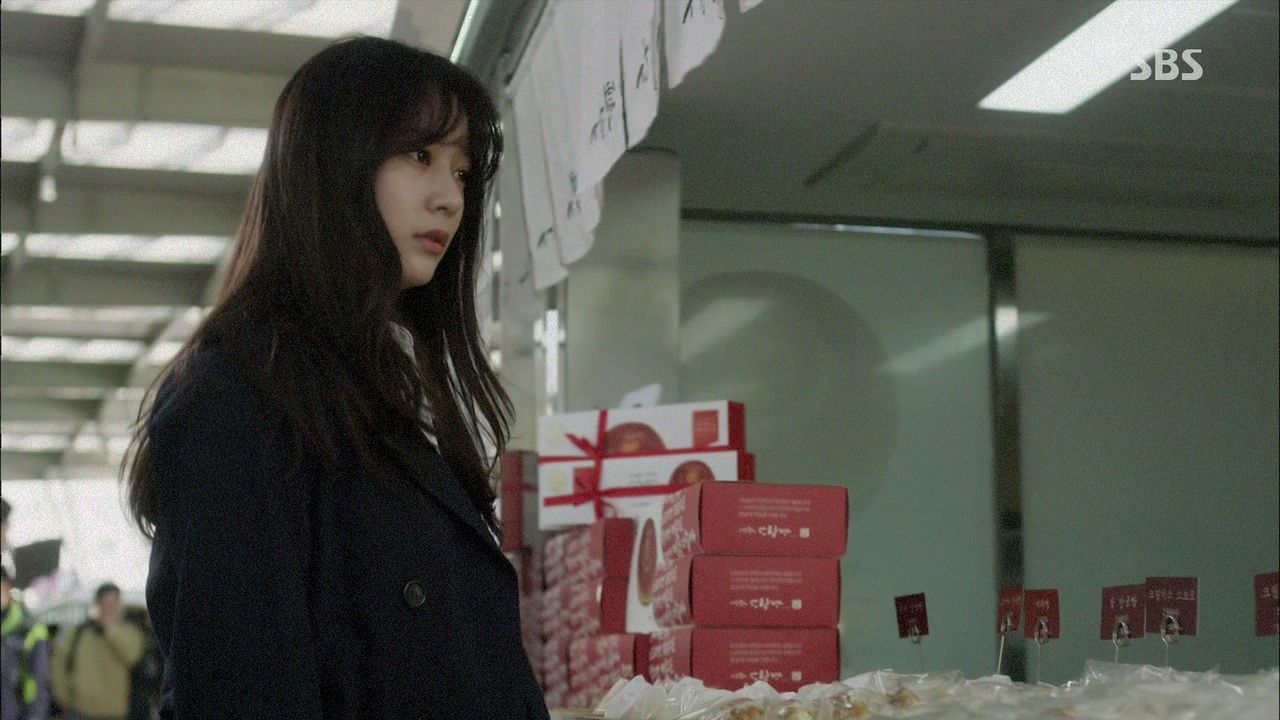 The radio suddenly turns on to that channel as Se Na walks past the train station bakery. She stops and listens when she hears Hyun Wook addressing her. He asks if she's listening to him right now, right? He doesn't know for sure but there is no other way for him to convey his feelings to her right now. If they are meant to be then he believes she will hear this. In his year apart without her he was so sad and all he wanted was to hold onto her after she came back. He plays the song he wrote for her over the radio and orders her to stay put as he'll go find her now.
Se Na continues walking through the train station towards the platform and stops to stare at the message tree where she left a message last time. It said "If we have the same feelings and thoughts for each other, then even if we are apart in distance we are still together." OH HELLS NO TO THAT. Children, do not take away anything from this drama as gospel.
Hyun Wook rushes to the train station and this time he finds Se Na before she board the train. He pulls her in his embrace and asks if he came too late. Se Na shakes her head and Hyun Wook admits he missed her so much. They keep on hugging and the camera pulls back. That's it, I didn't miss any shit in this ending. I hate this couple, I hate their love story, and I freaking hate hate hate this vapid ending.
Thoughts of Mine:
I debated whether to even have a parting thoughts section on this final recap. To analyze something that doesn't even stand up straight on its own two feet feels like a waste of time and smacking something defenseless. With that said, I do think an overview summation of why this drama basically sucks big donkey balls is worth writing since it serves as a cautionary tale. SBS clearly signed on to a drama solely intended to shill shit. That dessert café where every single conversation, meeting, run-in happens, like grown adult men would ever intentionally choose to meet there much less make it a regular gathering place. If that place sold alcohol I guarantee Hyun Wook and Hae Yoon would be there instead of a bar drinking their romantic sorrows away in those scenes from the drama. The production then gave up on packaging idols other than L so Hoya, the girl who played Ra Eum, and blink-and-miss it Mina all fell off the face of the earth midway through. All that's left was to drag what remained of a story carcass across the finish line and even then the screenwriter failed abysmally.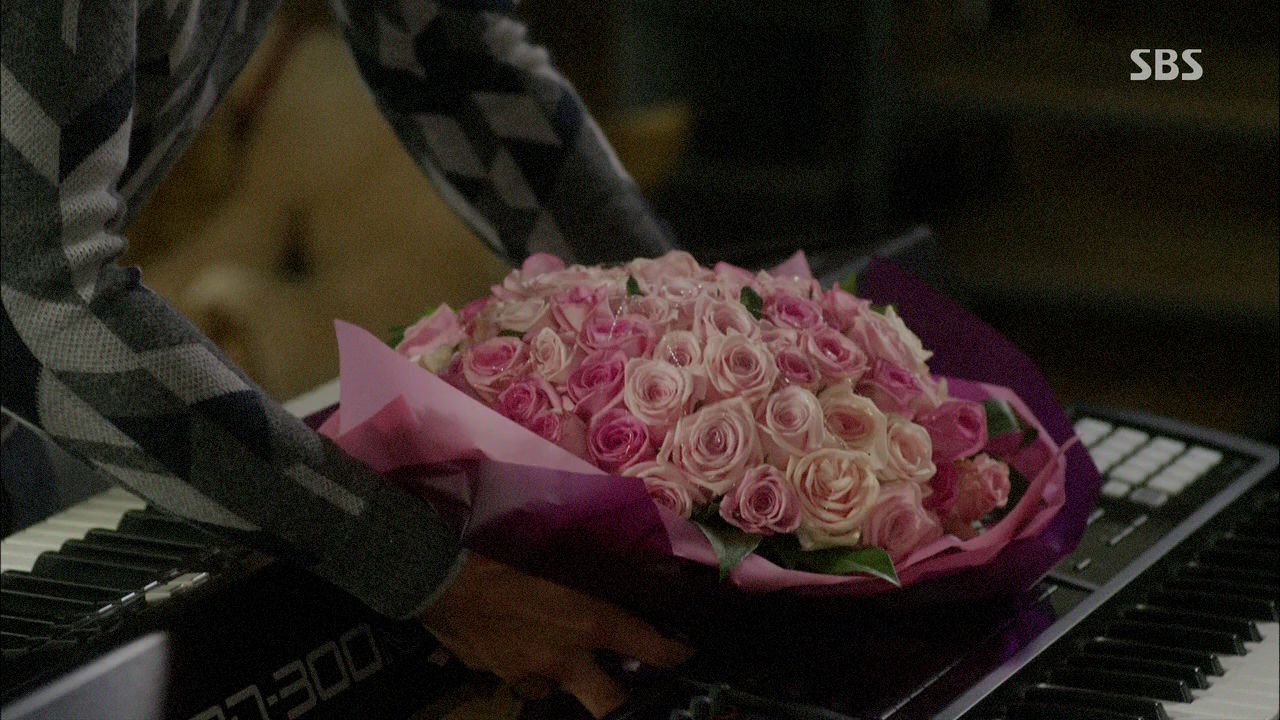 I don't understand why Se Na and Hyun Wook couldn't be together, I didn't understand Se Na's need to be apart, I don't understand why she randomly came back after one year, I don't understand why Se Na and Hyun Wook could never ever EVER have a straight up conversation, and I certainly have no friggin' clue how they could get back together at the train station when nothing material changed between them from point A to B to C to D. This is hands down the worst OTP of the year for me and no, don't even bring up Dr. Stranger because that OTP would have worked marvelously had the writer not tried to shove the second female lead down everyone's throat in the first half while underselling the female lead. This romance wouldn't have soared even without Shi Woo being a better fit for Se Na, or even Hae Yoon showing why she's an awesome lady inside and out with her maturity and ability. That just made Hyun Wook-Se Na look worse but the very central basis for their love never ever sold me beyond their early warm affection for each other. That was nice but the moment they "fell in love" and become star-crossed lovers then it all went to crapsville in a hand basket.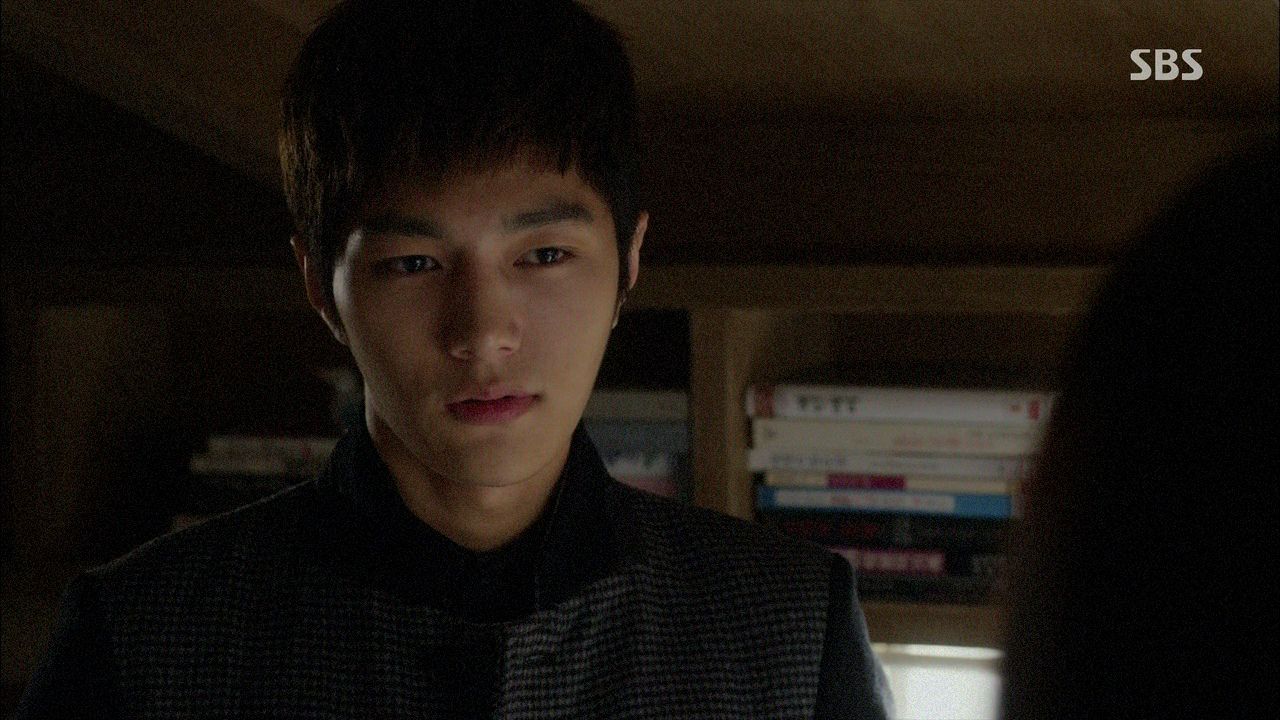 The OTP romance wasn't developed properly before mountains of woe hit, almost all of which were self-inflicted. Hyun Wook's decision to keep the truth from Se Na and later Se Na's decision to book it out of town without a rational reason, in the end they both suck at dating and might be perfect for each other so they can go on being needy leeches sucking comfort off one another and stay away from sane sensible folks. The songwriting bits were weak and lazy, showing Se Na as a genius without any real basis or hard work, and giving Hyun Wook back his ideal career simply by virtue of him deciding to do it again because Se Na wants him to. Rain and Krystal were both miscast and I'm not just talking about in relation to the romance asked of them. He was too intense at times for Hyun Wook and often felt like he was acting in his one one-man play. She was so catatonic most of the time a mannequin could have replaced her and I wouldn't have cared. Together they exacerbating the miscasting by carrying it over to romance of the preschool variety involving lame lip presses and chaste hugs.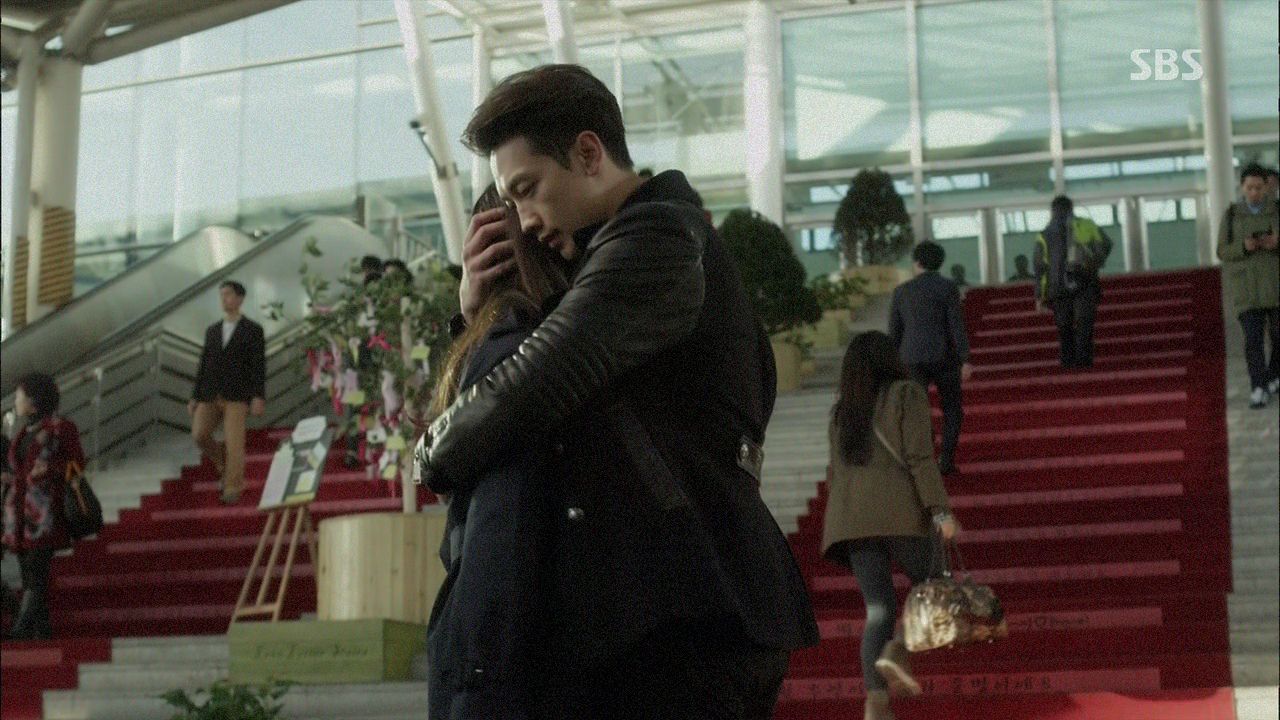 In this day and age a K-drama wants to present romance as Victorian era expressions of restrained affection? Feels so like the drama is making a mockery of the progress made towards realistic presentations of modern adult romance. If it was toned down because Krystal is only 19 years old in real life, then she shouldn't have been cast for this role period since Se Na is supposed to be 25 years old. There were tons of doubts and misgivings about this drama from the very beginning when the story was announced all the way through casting and previews. I was happy to have my early worries wash away with a few interesting early episodes, but the subsequent free fall was too hard and bumpy for me to remember fondly that I once enjoyed MLG. Dal Bong didn't even stay around for the final two episodes so I could screen cap his perfect acting to my heart's delight. Even if MLG manages to make money on unsuspecting viewers overseas or actually find folks who enjoyed its brand of PPL + lame romance wrapped in easy listening tracks, it's still a major step back for leading man Rain and at the end of the day that's what I'm most sad about. A very talented Korean top star reduced to acting in what amounts of a K-drama version of an after school special. Thank god it's finally over.
Click here to watch My Lovely Girl.