I'm still mulling over the turn hard left direction Pinocchio took in the last episode 14. I've enjoyed all the twists and turns so far even if most of the events hinge on massive coincidences and what feels like three degrees of separation. It's rough but more satisfying watching a story based on bad luck combined with bad decisions rather than outright villainy. News media isn't bad per se but is not performed responsibly can have devastating consequences. That was a very hard hitting subject matter which feels especially applicable in the day and age of 24/7 consumption of information.
To take all that and then explain it away as deliberate sabotage and nefarious underpinnings feels like a cop out. I wanted to see Cha Ok squirm and struggle over being a reporter who took short cuts and sensationalized reports to climb the ladder, instead it might become Cha Ok was forced to do the bidding of her secret big boss who is Bum Jo's chaebol mother. That Mommy Bum Jo may be bad isn't all that surprising since she's just way too weird. I'm just not sure if the story really needed an overarching secret evil orchestrating coverups whether 13 years ago or today, and that ends up being the reason for all the suffering rather than the more complicated discussion going on earlier.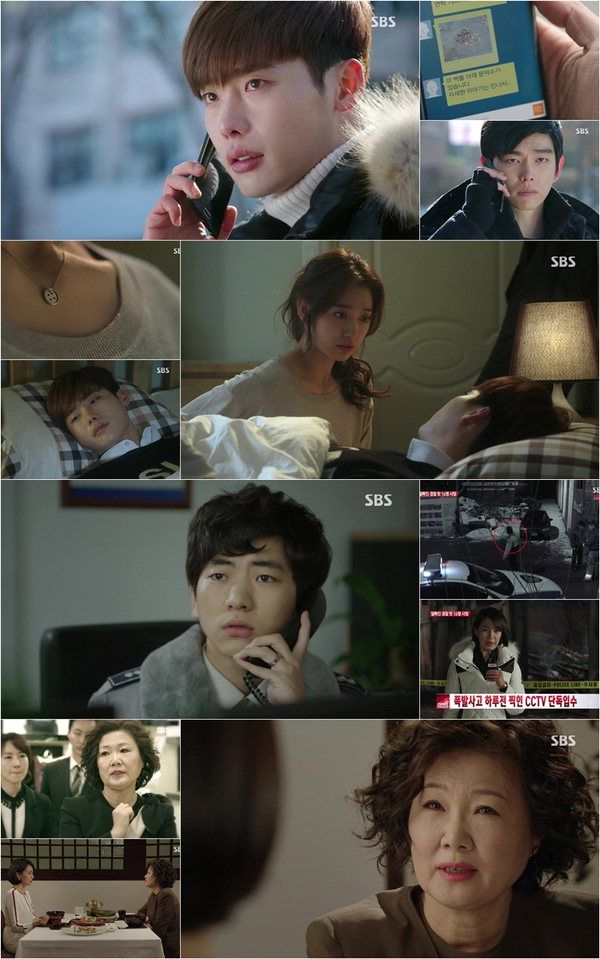 Written preview for episode 15:
Don Quixote….
Chan Soo is falsely accused of being the one responsible for the fire breaking out at the waste treatment facility. Ha Myung and In Ha vow to clear his name and work together to find out the truth. Ha Myung is determined not to let Chan Soo become the victim of public castigation like what happened to his family 13 years ago. Seeing how her mother's reporting destroyed Ha Myung's family 13 years ago and now is pushing Chan Soo to the sword's edge of public scorn, In Ha's guilt continues to increase. To lessen her guilt, In Ha works through the night for an interview hoping to clear Chan Soo's name….
Video preview for episode 15: