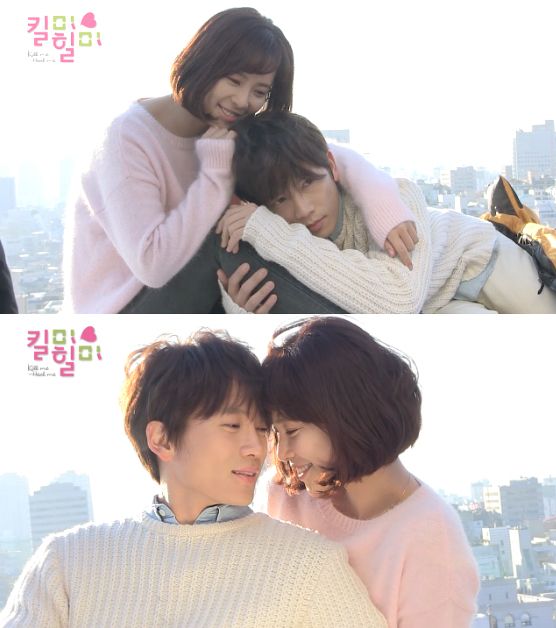 Score one for MBC on a little victory. When the bigger probability was complete abject failure, a victory however little is something the network must feel relieved about. Kill Me Heal Me premiered on Wednesday (don't spoil episode 1 for me, I've yet to watch!) continuing the current trend of very few prime time dramas debuting in the double digits. Even then the drama is still being discussed by the media pundits as a promising premiere garnering 9.2% AGB and 8.7% TNmS. I concur that KMHM is not DOA on arrival with those ratings but it's yet early to see if it heralds a solid run since episode 2 tonight can still nosedive.
I would have liked to see Pinocchio keep on rising to break 15% AGB ratings nationally, not just because I like it and think qualitatively it deserves it, but also to reverse the low ratings trend in general. Some people must be still watching on the good old tube, yes? Episode 16 ratings for Pinocchio dipped with the arrival of KMHM, getting 11.8% AGB and 12.9% TNmS nationally. Nothing to be sad about for those two dramas as good old bottom barrel The King's Face continues to struggle in last place. I do wonder if the audience for Mr. Back basically stayed on for KMHM or there really was domestic audience interest in the far-out storyline of KMHM with the 7 different personalities?
If Mr. Back's ratings trajectory is any learning lesson for MBC, that drama premiered the best of any prime time drama ratings in 2014 then went into a one-way drop. It wasn't precipitous but by midway through the run Pinocchio had changed places with it. The win-loss percentages were really small though and nothing to harp over, and even if KMHM does well in the next few weeks it still has to contend with the arrival of Hyde, Jekyll, Me once Pinocchio ends. Hyun Bin is formidable competition for sure.