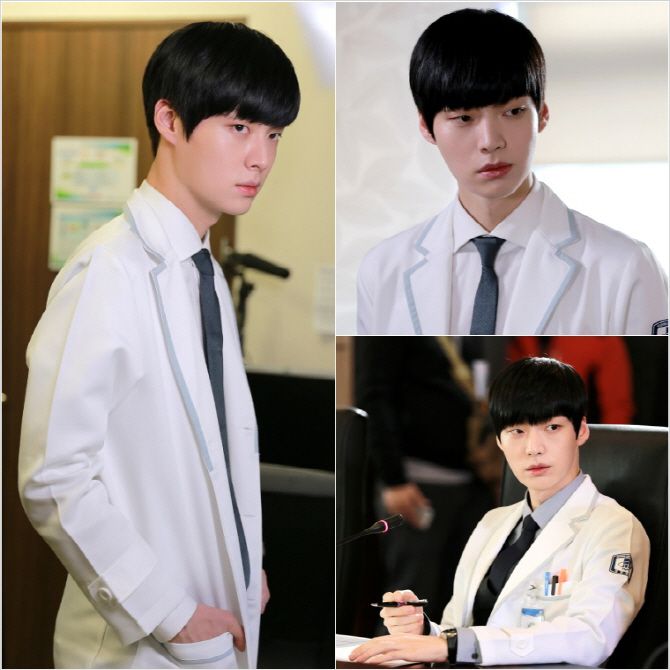 Will Blood be able to draw out the feels from the viewers the way currently airing KBS drama Healer has been doing? Healer isn't leaving big shoes for Blood to fill come mid-February because of high ratings since it's just doing okay, but in terms of fan fervor and audience appeal then Blood definitely needs to sell the vampire doctor hook as well as Healer has been delivering on the broken Healer who needs healing arc. Blood has been filming since last December starting with an overseas shoot in Romania with the two leads Ahn Jae Hyun and Gu Hye Sun and now we get a first look.
The full cast is now deep into production and the first stills are out of never-aging vampiric doctor played by Ahn Jae Hyun, as well as the cast attending the script reading. I've been mulling over the problem with Ahn Jae Hyun being a leading man already and it really boils down to onscreen charisma and leading man gravitas. He's not a terrible actor and plenty worse have headlined shows, he just comes off as so forgettable and whispy, like when there are other better male actors in the same scene as him then he just disappears into the sidelines. That's not a resounding vote for him to carry a show, that's for sure.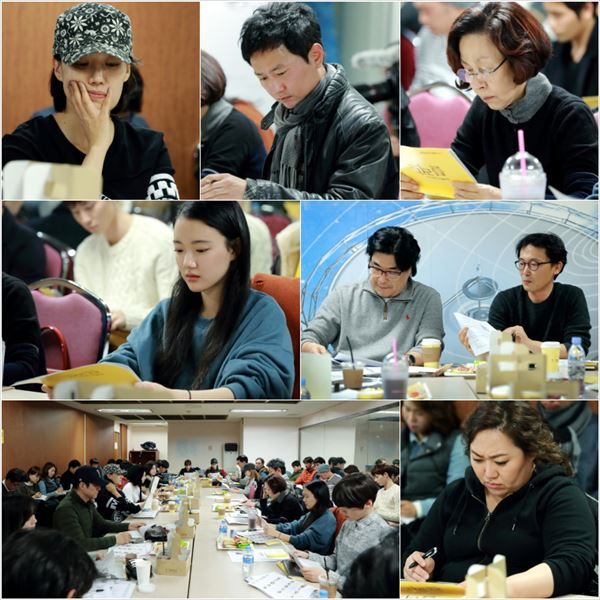 Blood will luckily not be going up against the surging Punch as that drama will also end in mid-February, leaving the vampire medical drama to duke it out against Shine or Go Crazy and Heard it Through the Grapevine.