Upcoming KBS Friday night new drama Producer made the news with a literal bang by casting a foursome of big name buzzworthy leads. Starring Cha Tae Hyun, Gong Hyo Jin, Kim Soo Hyun, and IU, the drama is taking over a time slot currently airing a variety show and will be produced by the KBS variety department rather than the drama department. After the leaks on the characters came fast and furious, the production went into radio silence mode after the scriptwriter demanded that no further details about the drama be revealed for the time being.
Because Producer is taking over a current variety time slot, there isn't a written in stone date for premiering like all other dramas take over when the predecessor drama finishes airing. Originally scheduled to premiere in April, the drama was moved back for better production planning and is now confirmed to air on May 8th. Also confirmed is the cast heading into filming this week after holding a secret hush hush script reading last week. I'm liking all this defcon secrecy, I hope it means lots of pleasant surprises ahead when the drama airs.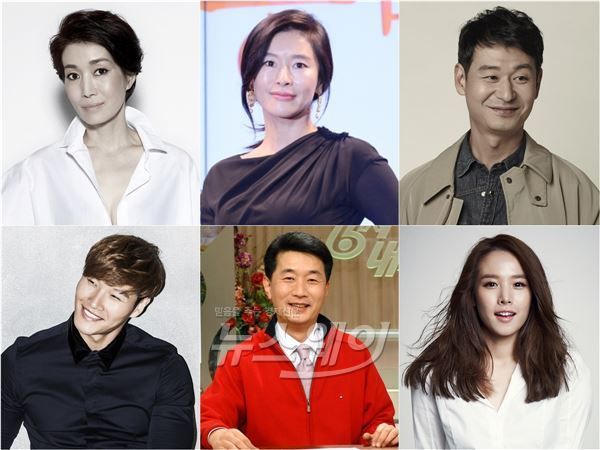 The drama doesn't just have the four leads lined up, there are tons of new names revealed in the last few weeks joining the production. Actress Jo Yoon Hee will be making a cameo appearance after recently working with KBS on The King's Face. Singer and variety show veteran Kim Jong Kook makes his acting debut as in a supporting role in this drama. And many familiar faces such as Na Young Hee, Ye Ji Won, Park Hyuk Kwon, Seo Ki Chul, and Park Hee Bon round out the highly anticipated experimental drama foray.