I'm so over the Kill Me Heal Me vs. Hyde, Jekyll, Me fan wars, which thankfully died down now that one is considered a success while the other a failure after all was said and done. That doesn't influence how I much I'm personally got some enjoyment out of both dramas, which skews towards liking each for different reasons and to varying degrees. With that said, neither holds a candle to last year's progenitor of the recent glut of K-dramas with psychologically damaged male leads. It's Okay, It's Love really should have gotten more awards and higher ratings, a drama with excellent all-around acting (even the idols!) and a tight script that got better and better as the story progressed.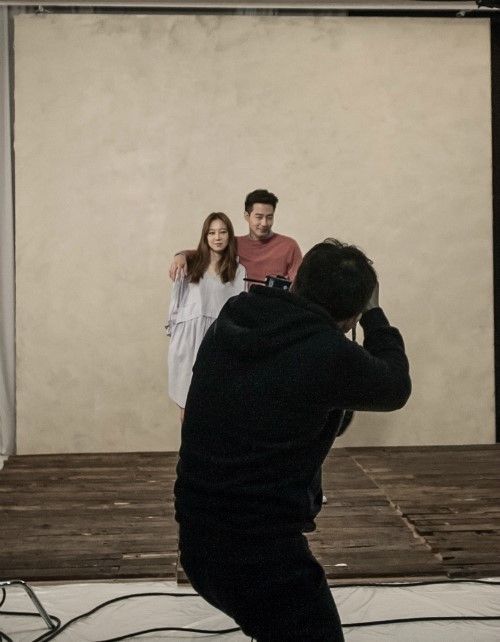 I'm also missing leads Gong Hyo Jin and Jo In Sung a lot. She's likely coming back to drama land soon with Producer but he hasn't picked his next project yet. I thought he would have been ideal for Kim Eun Sook's Descendants of the Sun, though the final choice of Song Joong Ki makes me just as happy. IOIL's Jang Jeo Yeol and Ji Hae Soo ended up being one of my fave OTPs last year, both narratively as their characters supported and healed each other, as well as the crackling adult chemistry between the two leads. KMHM has great chemistry with Ji Sung and Hwang Jung Eum but the story and characters skew towards comic book while the less is said about Hyun Bin paired with Han Ji Min the better. Enjoy the IOIL leads in new magazine stills while promoting the overseas airing of the drama.
I find myself missing It's Okay, It's Love more than how much I was addicted to the drama during its airing, probably one of those dramas that will in hindsight get even better with time.