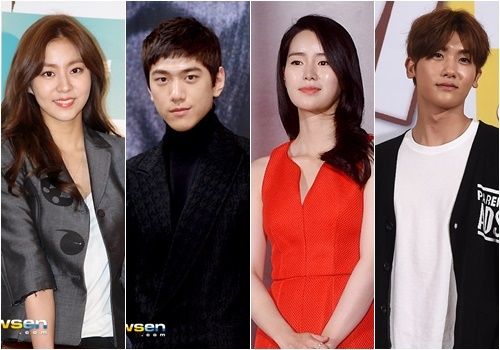 I'm not always right when I post casting rumors and speculations based on industry chatter, sometimes it falls through and other times it was industry just wishful thinking. But putting the caveat in front of all those maybe, could be, might happen drama casting posts allows for early discussion on upcoming dramas and that's something I find totally fun to just wonder what if. When I am right then it feels like there was a jump start already, or at least I got extra time to get used to the idea.
I wrote a few weeks ago that upcoming SBS Mon-Tues drama Chaebol's Daughter was getting a name change to True Romance. That didn't happen right away as the casting news in subsequent weeks continued calling it Chaebol's Daughter, but with the confirmation news today comes also the verification that the drama will indeed be called True Romance. An even bigger get is writing that newbie movie actress Lim Ji Yeon was being considered for the drama, which is now also confirmed. But in a twist of roles, Lim Ji Yeon will be playing the second female lead and the female lead has landed in the lap of idol-actress UEE.
With the female leads confirmed to be UEE and Lim Ji Yeon, potential male lead Sung Joon has also confirmed and completes the full cast along with long signed on second male lead Park Hyung Sik. On one hand, I'm relieved this drama finally has a cast, what with the airing date coming soon in June after Heard it Through the Grapevine ends. On the other hand, HOMG how raw and inconsistent is this main cast with the acting? I mean, I love Sung Joon and adore Park Hyung Sik and all, but neither have proven themselves with undeniable acting output on a consistent and heightened basis.
Don't even get me started on UEE landing the role that was first offered to Moon Geun Young. I'm probably the least worried about Lim Ji Yeon doing the second female lead role, I may have found her terrible in her movie debut in Obsessed but playing second fiddle in a prime time drama is fine by me if the casting director sees something in her worth developing. With that said, at least the entire main cast is on pretty even playing field, I don't feel like anyone will be babysitting and there is always the possibility to be pleasantly surprised because my expectation is so low. Final verdict? Cautiously optimistic.