I'm confused but happy at the same time with this drama casting surprise. Yoon Kyun Sang, yes the Yoon Kyun Sang from Pinocchio who was just cast as the second male lead in The Time I Loved You, 7000 Days, is the latest addition to upcoming SBS sageuk Six Dragons Flying. Don't ask me how he's planning to film 7000 Days, which is in production now with a June air date, along with Six Dragons Flying which starts filming next month in June for a September air date. Maybe he can teleport or multiply himself.
SBS loves this boy clearly as much as I do, what with him landing two high profile drama roles one after the other for the network. It's also the same network that aired his first memorable drama appearance in the time-traveling sageuk Faith. I have faith (har har) that he'll do fine in both dramas despite the vastly different acting requirements of a modern romance and an epic serious sageuk. What's confusing in his Six Dragons Flying casting is that he's playing Muhyul, aka King Daemusin of Gorguyeo, the grandson of Jumong. That's a good millennium earlier than the early Joseon dynasy that Six Dragons Flying is covering. Care to elaborate, SBS?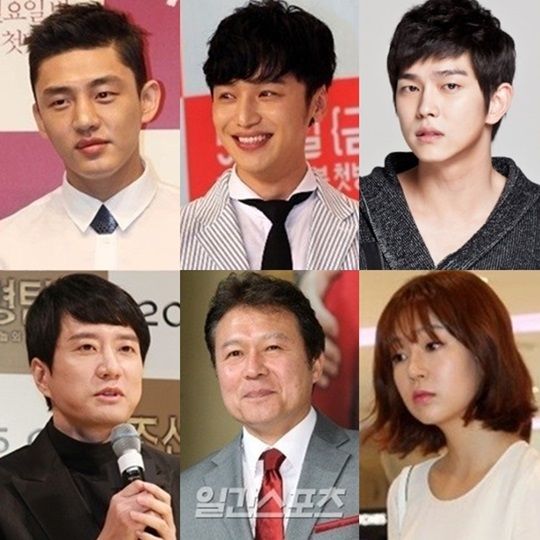 Aside from the inexplicable "huh?" around Yoon Kyun Sang's role, Six Dragons Flying is shaping up to be pretty damn epic in casting along. So far the casting is bursting with talent including Kim Myung Min, Yoo Ah In, Byun Yo Han, Chun Ho Jin, Baek Jin Hee, and Jung Yumi. Keep this casting spree coming, SBS!