Have you ever taken one look at a picture and the immediate visceral reaction is "Uhmmmmm, no." Maybe not as intense as a "hells no", but definitely eliciting the reaction of wanting to send the whole thing back to sender to re-conceptualize it all. It's rather cute that good friends Lee Jong Seok and Kim Woo Bin recently got stuck in similar uncomfortable CF pictorials, what better way to suffer ignominious stills than to be able to laugh about it with each other down the line.
Lee Jong Seok and Suzy have been a CF couple for the BBQ chicken brand, with their first winter CF rather cute but the latest summer foray is as bad as it gets. In their together shot Lee Jong Seok is leaning away from Suzy like she has MERS, while his solo shot is the incredibly age-inappropriate pose where Lee Jong Seok is told to act like a cute 6 year old except he's all of 25 in real life. Over in even more awkward land, Dominoes Pizza Korea decided to pair up also 25 year old Kim Woo Bin with just turned 16 year old teen actress Kim So Hyun as their latest spokescouple. The result is like a velociraptor about to eat its prey.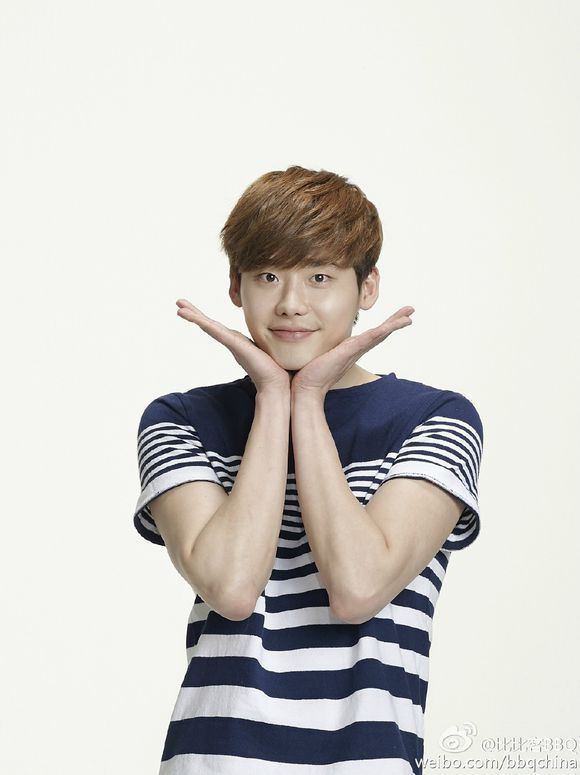 With actors I love like Lee Jong Seok and Kim Woo Bin, I feel especially free with both my props and criticism whenever applicable because there's less chance of being labeled a hater or a blinders on stan. In this case, both my boys are being so misused it's not even funny. Set them free!