Usually a fan goes from reel to real, watching a drama or movie OTP and wishing they would get together in real life. This might be the first case of real to reel, watching a real life set of maybe soul mates and definite best friends finally cross that line solely onscreen but delivering plenty of catharsis for a twenty plus year platonic relationship. A-list actor Huang Xiaoming and A-list actress Zhao Wei finally get their chance to act together after meeting as fresh-faced 18 year olds in their first year at the Beijing Film Academy over 20 years ago.
Theirs is a story of candor and sweetness, with Huang Xiaoming always owning up to falling for Zhao Wei at first sight and never succeeding in winning her heart except as her best friend. They've since gone on to enviable acting successes and marriages to different people, but through it all their friendship has become legendary in the C-ent world. He even makes it to her variety show interview on a gimpy foot, that's how much he cares. Their first movie together Hollywood Adventures opened this month and all everyone can talk about is the passionate kiss scene at the end. This is one movie I bet the majority of viewers are watching just o get their Xiaoming-Zhao Wei hookup fix LOL.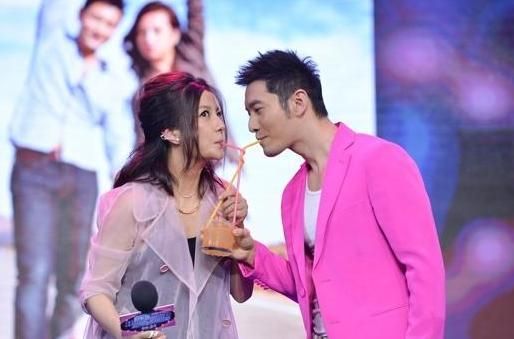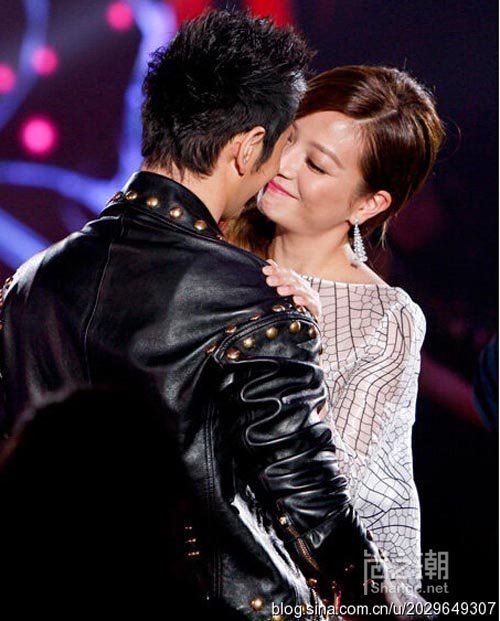 Huang Xiaoming and Zhao Wei's costar in Hollywood Adventures, C-actor Tong Dawei, clearly must feel like the biggest third wheel on the planet yet is a good enough sport to continue cheerily fanning the flames. He revealed that the kiss scene involved so many takes that people were starting to wonder if the director was secretly a Zhao Wei-Huang Xiaoming shipper. He also revealed that Xiaoming went for some tongue, to which point Zhao Wei sassed back that Angelababy would mind since it was all for art. LOLOLOLOL.