I love Kimura Takuya going on twenty plus years strong but this weekend I learned the definitive date of his entertainment existence that has led the J-wave for two decades strong. The Crown Prince of J-ent just made his first visit to Taiwan in his entire twenty-eight year long acting and singing career, a visit that the TW-media and his Taiwanese fans are going insane over. His arrival was supposed to be top secret but clearly wasn't the case as Taipei's Songshan airport was mobbed with over a thousand screaming fans waiting for his arrival.
The media correctly took note that a welcome party this size is already huge for any celebrity visiting Taiwan, but the fact that KimuTaku is on the waning side of his popularity bell curve and still gets this turn out is incredible. If he showed up fifteen years ago then the entire airport would have needed to be shut down, which is a claim I totally believe considering back then was the triple threat heyday of Love Generation, Long Vacation, and Beautiful Life. His two most recent doramas were quite well received and did solid ratings, namely Hero 2 and the just finished I'm Home, both of which I enjoyed as well. Welcome to Taiwan at long last, Kimutaku!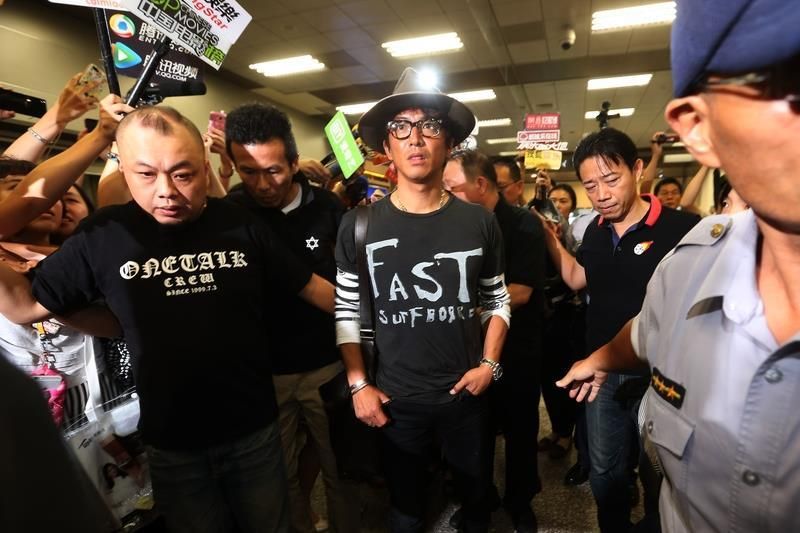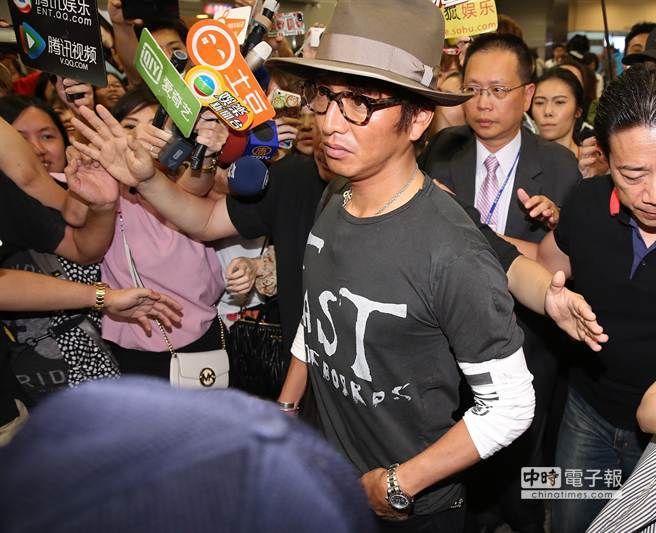 Kimutaku's first visit to Taiwan will last four days and came about thank to acclaimed director John Woo inviting him. John Woo will be directing Kimutaku in a Taiwan Tourism Bureau travel campaign video promoting tourism in Taiwan, which feels so cross-border having a HK-director and a J-actor doing it making it even cooler. I also wonder if stuff will blow up in the video since this is John Woo we're talking about LOL. I reckon there will definitely be wind machines used, and plenty of slo-mo shots. Despite Kimutaku's sky high pay rate, he's doing this project basically at cost due to his friendship with John Woo. Those in Taiwan the next few days can go stake out the Regent Taipei as that's the luxe hotel he's staying at.